The Nightly Turbo: Jose "Girah" Macedo Locked In, WPT on Facebook, and More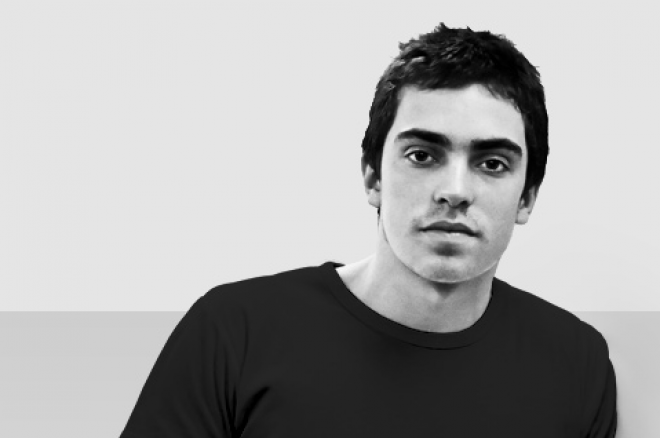 Jose "Girah" Macedo has signed with an online poker site, so we'll tell you where you can take on the Portuguese Prodigy, a promotion from the WPT on Facebook, and more in tonight's Nightly Turbo.
In Case You Missed It
Monday night, the final table of the World Poker Tour Hollywood Poker Open was reached (not to be confused with the televised final table). Among the final nine: Tom Marchese, Allen Kessler, and Erik Seidel (shocking, we know). Check out the WPT recap for more.
Another tour stop that reached a final table Monday was the World Series of Poker Circuit in St. Louis. Want to find out how the 92 players who started the day Monday were whittled to nine and who's leading the way?The WSOP-C recap has all that information.
Did you miss the High Stakes Poker action over the weekend? Well you missed Bill Perkins donating to his tablemates and Haralabos Voulgaris using Jedi mind tricks on his opponents. Find out what we're talking about in our High Stakes Poker Season 7 recap.
Paris Hilton, Eva Longoria, extortion — it all sounds like something you should be reading on TMZ. It's not, they're all part of stories in the latest Inside Gaming.
Although Gus Hansen may have been riding a high earlier this year, profiting $4 million online, his high-stakes online bankroll is shrinking more and more lately. The Online Railbird Report will tell you how much he's down, and more.
Want to find out what Jason Mercier and Dan O'Brien think about the Miami Heat and six-bet shoving light? You'll have to listen to the latest PokerNews Podcast.
*Photo courtesy of Lock Poker
Lock it Up
We brought you Jose "Girah" Macedo's story, and we had him on the PokerNews Podcast to talk about his rise in poker and some strategy, so by now, you should know who the Portuguese Prodigy is.
Yesterday, Macedo tweeted that he had signed with LockPoker. He joins Eric Lynch, Matt Stout, Jason Young and others as part of LockPoker's Pro lineup.
In his blog he announced his signing and wrote, "I've played on there for a while and while action runs less often than FTP/Stars/Ipoker, when it does run it's quite juicy."
Want to take on the Portuguese Prodigy? Sign up for a LockPoker account through PokerNews and get a 200% up to $1,000 deposit bonus.
Be a VIP at the WPT
Does a night at the Bellagio, lunch with the Royal Flush Girls, and bottle service at The Bank sound right up your alley? Well, that and more is all in a VIP prize package fans have the chance to win, thanks to the World Poker Tour and Hands-On Entertainment.
Players of the WPT Texas Hold'em Poker game on Facebook have been given the opportunity to win an all-access VIP prize package for two for the WPT World Championship that runs May 14-20. Along with what we mentioned above, the winner will receive a meet-and-greet with Mike Sexton, Vince Van Patten, and Kimberly Lansing, WPT swag, and $1,000 cash.
"Our partnership with WPT allows us to reward our loyal fans with this incredible opportunity to be part of one of the most prestigious poker events of the year," Judy Wade, president and CEO for Hands-On Entertainment said. "Not only will poker players be able to directly interact with their favorite poker pros, but they will also get an inside look at the taping of a WPT final table and a chance to appear on national television!"
The contest runs now through April 25, and to enter, you can purchase a poker chip package on the WPT Facebook game, or go the conventional route and mail in a card with your information on it.
To find out more, head on over to the WPT's Facebook page.
Party on PokerNews
We're throwing a 48-hour party this weekend - kind of. The PartyPoker Big Game V kicks off Friday April 15 and will run nonstop through April 17. Among those scheduled to take part of the 48-hour cash game are Tony G, David "Viffer" Peat, Annette Obrestad, Jennifer Tilly, and Sam Trickett. So what does this have to do with PokerNews, besides the PokerNews Pots we told you about last month?
PokerNews will be streaming the cash game, hole cards and all. We'll also be running a CoverItLive Chat, bring you videos, and more. You don't want to miss it, so be sure to keep it locked to PokerNews for all the madness.
Hidden in Garlic
We'd like to file this story under "unlikely hiding places if we ever had $10 million to hide."
According to South Korean police, a farmer, whose last name is Lee, was arrested for allegedly hiding $10 million cash in a garlic field. The money was confiscated in Gimje, about 160 miles south of Seoul. Police say that the farmer's two brothers-in-law, one in prison, and one on the lam asked Lee to hide the money. The only other details regarding the money is that it was made from running an illegal Internet gambling site.
We didn't make this up. Check out the story on WashingtonPost.com.
To Drink or Not to Drink
"The drinks were free," is not an excuse that is going to make you feel better the morning after you drunkenly spewed half your bankroll at the poker table. So should you drink while you play? Sarah Grant was on a mission to find out while at NAPT Mohegan Sun. Find out what some of the pros thought.
Be sure you're following us on Twitter for up-to-the-minute news.
Just a minimum $20 deposit is required to play in the eight Bodog $100k Guarantee Satellites we're running. Eighty tickets worth $162 each are up for grabs.