The Nightly Turbo: Kyl on Internet Gambling, Poker Players Taking Action, and More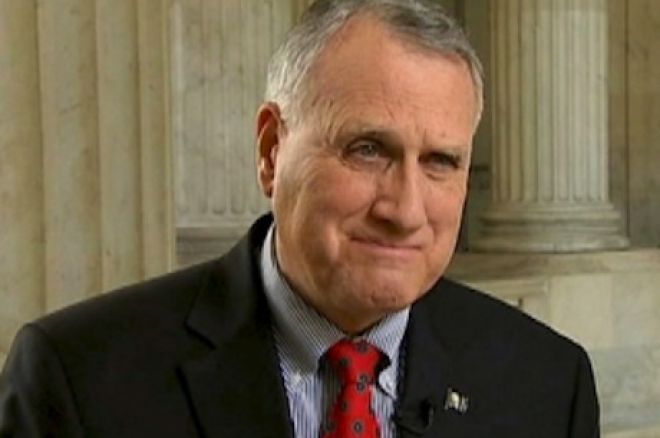 We're bringing you the top poker news stories of the day. So get settled in and catch up on what you missed. We'll tell you what Jon Kyl is thinking on Internet gambling these days, how one poker player is taking action, and more.
In Case You Missed It
Are you in San Remo for the European Poker Tour? Maybe you're headed to Madrid for the EPT Grand Final. If you are, you won't want to miss the latest Around the World with Lynn.
The World Poker Tour kicked off its latest stop in Florida on Wednesday. Over 400 players bought in on Day 1, and at the end of the night, 290 remained. Who topped the chip counts? Find out in our WPT Seminole Hard Rock Showdown recap.
FTOPS XX is in high gear, although the guarantees are down and entrants aren't what they would have been. That doesn't mean that there aren't people winning gold jerseys and life-changing dough. Here are the results of FTOPS XX so far.
The Main Event of the World Series of Poker Circuit Caesars Palace began Thursday. There were nine gold ring events before the Main Event and we've recapped the results and taken a look at who's topping the Casino Champion Leaderboard.
Consideration is Better than Nothing
Could we be seeing a change of heart from a long-time opponent of Internet gambling and online poker? According to the website of Arizona Senator Jon Kyl, he might be up to considering Internet gambling and online poker in the future.
"Efforts to carve out an exception for games like poker, which many believe is a game of skill, may be considered later this year. Until I have the chance to review them, I cannot make a judgment about their merits; but I will consider them carefully as long as they leave in place the broader proscriptions against online betting."

See it for yourself at Kyl.Senate.gov.
Doing His Part
The Poker Players Alliance is urging players to take action, and regardless of others' thoughts on the PPA's image associated with this plea, there are some poker players out there doing just that. Shuan Poland has been featured in a story on CNN for taking action after the U.S. Department of Justice indictments of online poker's "Big Three."
"It becomes almost offensive to me when the government wants to take that freedom away." Poland says. "I'm not asking for anything. I just want to do this [play online poker]," he said. Poland has spoken out on YouTube, called and written his representatives, and even tried to get his voice heard during President Obama's Townhall on Facebook.
Harvard Law professor Charles Nesson, who teaches his students poker as a strategy for law, chimed in saying, "Just because it's not important to many people, doesn't mean it's not important to some, and not extremely important as a matter of principle."
CNN.com has more.
Stepping Closer
About a week ago, we told you about the Iowa Senate approving a gambling bill that called for a study on the regulation of Internet poker. The measure, that passed on a 38-12 vote on April 20, has also made its way through the House State Government Committee.
The bill could be debated by the full House next week. While supporters of the bill say that the legalization of Internet poker could lead to millions in tax money, there are skeptics concerned about gambling.
You can read more at BusinessWeek.com.
Can Poker Save the World?
There have been plenty of discussions on the legalization of poker and how much money it could bring into the United States if taxed. This article by Kate Moulene, founder of Capian Enterprises is no different, but Moulene not only discusses how much money could be made from taxes but also how many people could be helped out through charity as well. Her company and Full Tilt Poker were in talks to run tournaments to benefit not only the tsunami in Japan, but other charities, as well. Those talks have since been abandoned following the indictments.
She poses the question, "How exactly is it that a card game might actually help?" The proceeds to answer them in three concise points.
Poker is a multibillion dollar industry whose profits are not taxed in America.
Poker has the potential, and the desire, to support philanthropic programs.
The knowledge needed to play poker could substantially help fill the black hole in our children's math education.
Read her thoughts on the points on the Huffington Post.
Selbst in San Remo
At the time of writing this, Vanessa Selbst was in the top ten of the chip counts at the PokerStars European Poker Tour San Remo. She's navigating this field after waking up at 7 a.m. Why'd she do that? You'll find out in the video below.
Follow us on Twitter for up-to-the-minute news.
*Photo courtesy of Fox News