The Nightly Turbo: Iowa Studying Internet Poker, New Schedules for Poker Shows, and More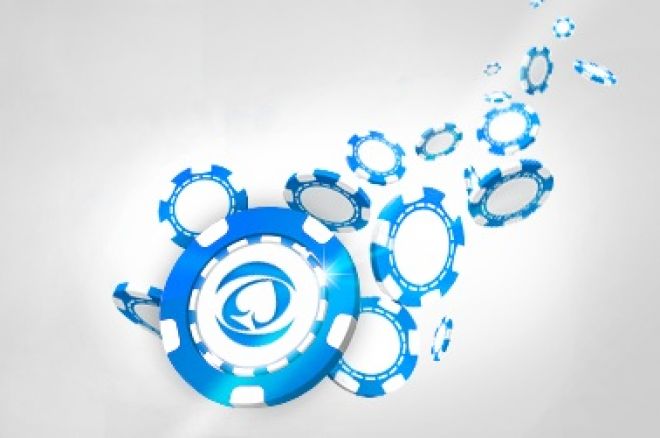 In tonight's Nightly Turbo, we'll be discussing the state of Iowa's plans on legalizing Internet poker, bring you the new schedules for some of your favorite poker shows, and more.
In Case You Missed It
If you are a frequent viewer of the PokerNews videos, then you are familiar with the Calling the Clock segments. The latest Video Vault brings you every Calling the Clock ever done - on a PokerNews Hostess - except for one that "magically" disappeared.
Lynn Gilmartin was in Lima, Peru, last week for the PokerStars.net Latin American Poker Tour. In her most recent Around the World with Lynn, she shows off some of her PokerStars.tv videos and gives you an inside scoop at the whole trip.
On Wednesday, the U.S. Department of Justice released the dot-com domain names of both Full Tilt Poker and PokerStars. The poker community took to Twitter to express their reactions to the first piece of good news since Black Friday.
Hitting the Nuts was released recently on DVD. We sat down with director Joe Boyd to find out more about the film that's being hailed as the funniest poker film of all time.
Absolute Poker recently issued a statement regarding Friday's indictment. Read the statement here.
Will Iowa Legalize?
On Wednesday, the Iowa Senate approved a gambling bill that could lead to legalization of Internet poker in the state. The legislation that was passed is requesting a study on regulating Internet poker from the Iowa Racing and Gaming Commission. The study is due on December 1. The bill was approved 38-12 and and not only touches on Internet poker, but also greyhound and horse racing in the state.
You can read more on the bill at the DesMoinesRegister.com.
The Fate of Your Favorite Shows
With the developments from Black Friday, the fate of your favorite poker shows have been in the balance. While some have been taken off the air completely, others have a light schedule You've already heard that the NAPT was taken off the air, as well as the WSOP (except for the 2011 WSOP).
High Stakes Poker
According to BuzzerBlog.com, GSN has made a decision on the fate of High Stakes Poker. Beginning this weekend, GSN will be cutting back its poker programming to one night a week, meaning that High Stakes Poker will only air on Saturdays.
"As a result of the indictments and by mutual agreement, PokerStars.net and Full Tilt Poker.net have withdrawn their presenting sponsorships, brand integrations and ads from GSN's poker programming. Beginning this weekend (April 23-24) our poker schedule will incorporate those and other changes, and we will evaluate additional adjustments to our schedule as warranted," a GSN spokesperson said.
PokerStars.net Big Game
According to a source close to the show, PokerNews can confirm that the new episodes of the PokerStars.net Big Game that were filmed recently will not air on television in the U.S. They will however run internationally, and will be available on PokerStars.tv.
The Show Will Go On
On Wednesday, we told you about the Full Tilt Poker sponsored Poker Lounge that unexpectedly cancelled production.
According to an article Thursday at EGRMagazine.com, Wednesday's problem has been resolved and production has been rescheduled for May. "We are currently in the process of sorting out the availability of players, crew, and so on," executive producer Megan Stuart said.
The show's producer, Rob Thomas (not this Rob Thomas) said, "Just like any TV production company, if we don't have money in our account before filming then it would be reckless to go ahead and film it." He added that Presentable Productions has no problem with Full Tilt "as they are honest and full of integrity." He also said "there is a huge amount of trust between the companies, but considering what happened [on Friday] we had to be careful in ensuring we would get funding."
You can read more at EGRMagazine.com.
Violating Global Trade Law?
According to officials in Antigua and Barbuda, the U.S. violated global trade laws by shutting down Internet gambling sites and they are considering taking action in the World Trade Organization.
"I don't think there's another country in the world that puts people in jail for engaging in trade that's lawful under international law," the Caribbean government's legal adviser Mark Mendel said. "It's as if Antigua would put Americans in jail for selling pineapples."
Antigua and Barbuda have waged a war against the U.S. over its attack on offshore betting sites. Harold Lovell, Antigua's finance minister believes that Friday's indictment was an "illegal attempt to squelch competition."
Antigua's government officials will meet soon to discuss whether to pursue this issue with the WTO to seek sanctions against the U.S.
Reuters.com has more.
Leave the Gamblers Alone
That's what John Stossel says anyway. On Wednesday, Stossel posted his take on the developments of Black Friday. He called a few people wimps, and says, "I'd hope the poker lobby and the leading sports network would defend the game and its players. Instead they push legal tricks or distance themselves from poker."
He then discusses a study that claims there are millions of American gambling addicts. He says the study, which was used to sway opinions of playing poker, exaggerates the problem and that "Online poker players are consenting adults wagering their own money, causing little harm to anyone else."
If you'd like to read Stossel's entire post, check out his blog.
Follow us on Twitter for up-to-the-minute news.