The Nightly Turbo: Jamie Gold Sponsored, PPA Says Take Action, and More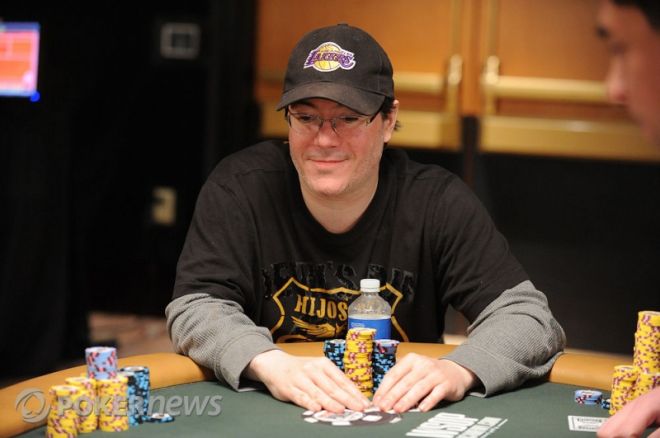 While the fallout from Friday's indictments is on everyone's mind, there is still plenty to discuss regarding the poker industry and we're bringing it to you like we always do. Jamie Gold has signed a sponsorship deal in light of all the drama from Friday, also, the Poker Players Alliance wants you to take action. Read on to find out more.
In Case You Missed It
The guarantees may have been lowered on Sunday, but players still came out to play in the Sunday Majors. Check out The Sunday Briefing to find out which players padded their bankrolls with wins.
Did you miss FSN's coverage of the World Poker Tour Foxwoods World Poker Finals? Don't worry, here's a recap.
PokerStars and Full Tilt Poker blocked U.S. players from playing online poker Friday because of indictments filed by the U.S. Department of Justice. What effect did that have on traffic and guarantees on Sunday? Find out in Black Friday Still Lingering on a Grey Sunday.
On Friday, online poker's "Big Three" were indicted on charges of bank fraud, money laundering, and illegal gambling. We've been updating the story as new developments arise, so be sure to check Online Poker's Big Three Indicted to keep up to date on the goings on.
Solid Gold
Black Friday? Not for Jamie Gold. It was announced today that the 2006 World Series of Poker winner has signed a multi-year deal with the Poker Pros Network.
"I have finally found a site I trust that accepts and supports both international and U.S. players," Gold said. "It has been years since I have been confident enough to play online and I'm very excited to finally have a home. I love the competition, from the smallest one dollar game to the highest stakes games, and welcome each and every poker player to the safest and most secure site — PPNpoker.com."
Gold joins TJ Cloutier, Young Phan, Kevin Vandersmissen, Josh Brikis, and others as part of the PPN team.
"We've been careful and patient in waiting for the right person to captain our team of professional poker players. Now that our leader is on board we are strategically planning the next group of professionals that will include high profile celebrity friends of Gold. I believe we have an elite group of Pros that will attract players for every corner of the globe," PPN Poker CEO Chuck Kidd said.
For more, check out the press release.
Take Action
The Poker Players Alliance is urging poker players to Take Action against the Department of Justice. The PPA has launched a page on its website that outlines eight ways that players can take action, with links to everything from sending email to the U.S. Attorney General, sending email to the President, and seeking out your local representatives and senators.
There are plenty of other ways to take action, and you can check them out at ThePPA.org.
On the Up
Since Friday's indictments, online poker sites in Europe have seen a surge in traffic and in stock prices.
According to the Wall Street Journal, Bwin.Party shares rose 31 percent, Playtech shares increased 12 percent and 888 Holdings increased by 15 percent.
"All in all, we think the newsflow is good to very good news for the operators of non-US facing poker operations, most notably the market leaders in B2B poker, Playtech and Bwin.Party," Evolutions Securities analyst James Hollins said.
The WSJ piece says that 888 saw double the numbers of first-time players over the weekend, and last week announced that merger talks with Ladbrokes had been terminated.
Head on over to WSJ.com for more.
Here Comes the...Defendant?
Chad Elie was arrested Friday in conjunction with the indictment filed against PokerStars, Full Tilt Poker, and Absolute Poker. Following his bail hearing in Las Vegas, Elie married former Playboy playmate Destiny Davis at Little Church of the West in Las Vegas. Must be nice.
The Telegraph.co.uk has more.
Adios!
Did you miss our new hostess Nicki Pickering's debut from the PokerStars.net Latin American Poker Tour? Don't worry. Here are some of her highlights all bundled up in one video. Enjoy!
Be sure to follow us on Twitter for up-to-the-minute news.