The Nightly Turbo: Wynn Resorts to Aquire Bwin.Party, Daniel Cates, and More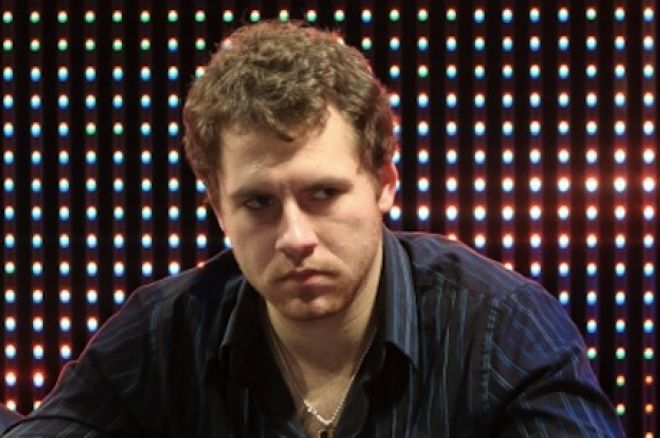 If you're looking for the day's top poker news stories, then you've come to the right place. In this edition, you'll find out more about the rumors of Wynn Resorts' interest in Bwin.party, Daniel Cates' interview about multi-accounting, and more.
In Case You Missed It
Headed to the PokerStars.net Asia Pacific Poker Tour Queenstown next week? Wondering what you should do when you get there? Check out Lynn Gilmartin's Jet Set guide to Queenstown. It's got everything you need.
The Las Vegas Strip might be without one of its shiny new buildings soon. CityCenter's Harmon Tower may be imploded soon. Read Inside Gaming for more.
Did you miss the World Series of Poker Main Event coverage on ESPN Tuesday night? It began with action from Day 3. Get caught up with our WSOP on ESPN recap.
Could Bwin Be Wynning?
On Tuesday, numerous reports were circulating that Wynn Resorts had its eye on Bwin.party. The reports were enough to shoot Bwin.party's share prices up. Rumors are saying a possible bid could reach as high as 170p per share, according to Independent.co.uk. The rumors surrounding Bwin.party and Wynn Resorts come on the heels of speculation that buyers could come from companies closer to home, like William Hill.
This isn't the first time Wynn Resorts has been linked to an online poker site. In March, PokerStars and Wynn Resorts announced a strategic alliance. The alliance was set to seek a license to jointly operate a U.S. online poker site, but disbanded after Black Friday.
Find out more at Independent.co.uk.
Cates Multi-Accounting
Last week, Daniel Cates was interviewed by Noah Stephens-Davidowitz and Vanessa Selbst for Subject:Poker. In the first interview with the two, Cates told Stephens-Davidowitz and Selbst that he witnessed Haseeb Qureshi playing under Jose Macedo's account.
"No, I basically witnessed it happen. Like, I just assumed it wouldn't really matter. In my opinion, the way multi-accounting is unethical is if there's some sort of information that leads the...It's difficult to explain, but basically if there's some sort of deception involved. Deception involved where, like, some read someone has on a player but if the player is not who they are, the read will be misused. Deception like that. But if that doesn't really happen then multi-accounting, in theory, is harmless. If that makes sense."
Subject:Poker was then contacted by Cates' publicist, who said Cates lied about who actually multi-accounted and that it was actually Cates. He was then interviewed again by Subject:Poker where he clarified the situation.
Listen to the interview at SubjectPoker.com.
Online Gambling Legislation Closer?
The New York Post is reporting that an online poker bill may be close to finding its way to Congress. End of this year, close.
"I think there is becoming a feeling in Congress that this is something that needs to be regulated and be done," a source close to the discussions told the New York Post. "I believe there is a possibility a bill will pass towards the end of the year."
There are factors that are contributing to the momentum, the Post says. Among them are:

The letter Senators Harry Reid and Jon Kyl sent to the Justice Department asking to stop state efforts to legalize gambling.
Las Vegas Sands CEO Sheldon Adelson is on board for a federal effort to legalize online poker.
Read more at NYPost.com.
Kaplan Wants to Return Cash
Former High Stakes Poker host Gabe Kaplan was among the players in the high-stakes Hollywood game that was hosted by convicted Ponzi scheme conman Bradley Ruderman. The trustees who lost money in the Ponzi scheme have sued Tobey Maguire and other notable celebrities, including Kaplan, to try and recoup losses from the Ponzi scheme.
Kaplan has agreed to give over half of his winnings from the high-stakes Hollywood home games to the trustees to avoid legal action. During the games, it's reported that Kaplan won $62,000. He has agreed to give back $27,900 as part of the settlement.
TMZ.com has more.
Barton Bill Adds Co-Sponsors
In June, Rep. Joe Barton introduced HR 2366, or the Online Poker Act of 2011 in the U.S. House of Representatives. When the bill was introduced, there were 11 co-sponsors from both the republican and democratic parties. The bill attracted six more co-sponsors in July.
According to EGRMagazine, the bill as attracted an additional five co-sponsors, putting the total number of co-sponsors for the bill at 25. Of the new co-sponsors, one, Jim Gerlach from Pennsylvania, is republican. Democrats Howard Berman from California, Peter Welch from Vermont, and Jim Himes and John Larson from Connecticut have also attached their names to the bill.
Read more at EGRMagazine.com.
Follow us on Twitter for up-to-the-minute news.