CasinoGrinder.com: The Ultimate Online Casino Guide Launches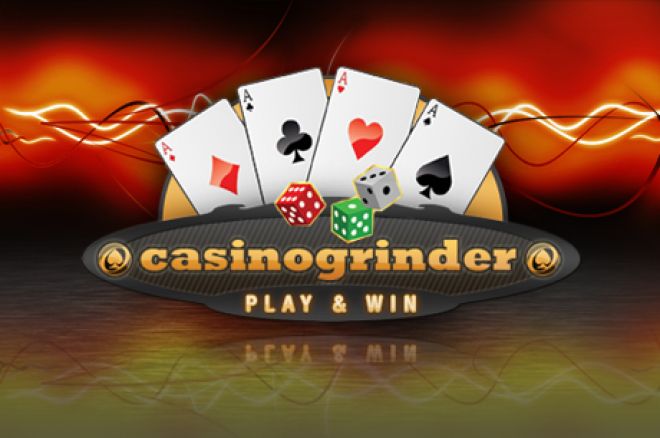 When it comes to online gaming, there are literally dozens of online casinos to choose from. Each has its pros and cons, but sorting through them can be daunting. Fortunately, that task has just gotten easier with the launch of CasinoGrinder.com.
Dedicated to the online casino industry, CasinoGrinder has a vast range of content including online-casino reviews, news, and jackpot information. What's more, the site allows you to play a plethora of casino games, absolutely free! This allows players the opportunity to test games to see what certain sites have to offer before ever depositing a cent.
Aside from its intensive online casino content, CasinoGrinder offers some state-of-the-art features. For instance, the site is available in eight languages and contains a detailed search feature (Deposit Options, Type of Game, Payout, Language, etc). As the site boasts: "Use our unique search facility to determine which casino you should be playing on. You can search for the details that are most important to you and compare the casinos that meet those conditions."
In addition, CasinoGrinder offers its readers exclusive promotions and bonuses. Here are just a few examples:
Bodog Casino: 100% up to £50 Bonus 100% up to £50 match bonus
Mybet: 50% up to €250 First deposit bonus 50% up to €250 First deposit bonus
Virgin Casino: 100% up to $100 bonus + high roller bonuses Get 100% up to $100 on your first deposit
Aladdin's Gold: Unlimited 200% Bonus Unlimited 200% Bonus
Promoting Live Play Online Casinos
Not only is CasinoGrinder your guide to online casinos, it also advocates live-play online casinos. For those who might not know what those are, and their benefits, CasinoGrinder explains:
"Live dealer casinos are taking the online gaming world by storm as they are combing the very best of both the online and bricks-and-mortar casinos. A live stream of a real casino dealer is fed to your PC, sometimes from a studio or a real casino, which you can play from the comfort of your home. At many casinos you can also chat directly with the dealer and other players."
"There are lots of advantages to live dealer games. They can be much more fun, especially when you can interact with the dealer and the other players at the table. They are also the best option if you are concerned about the safety and randomness of the casino because you do not have to worry about the software's RNG. In fact many live dealer games have multiple cameras on them, meaning you can literally see everything as it happens. The only real negative is that sometimes these games are a bit slower for obvious reasons, but that can actually really add to the atmosphere."
Lots of Free Games
Perhaps the best feature of CasinoGrinder is that it allows you to play many online casino games for free. This includes games from video slots, table games, video poker, classic slots, and others. There is literally something for everyone. If you're interested in table games, you can try games such as Carribean Stud, Casino War, Baccarat, and Blackjack. Likewise, classic slots games such as Cleopatra, Beetle Frenzy, Bermuda Triangle, and 7Heaven are all available for your enjoyment.
Choosing a Network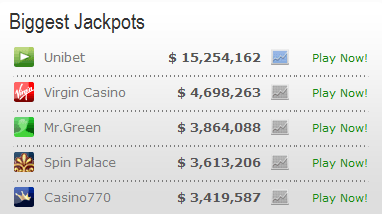 As CasinoGrinder explains: "Before you start playing at an online casino, you must first choose the network which provides the casino software. It is the network, not the casino, that determines the fairness of the games on offer. All good networks have an independent fairness certification and are subject to ongoing compliance tests. It is also the network that determines the games on offer, the playability of the software and the size of the jackpots."
Needless to say, choosing a network can be stressful. Luckily, CasinoGrinder makes it easy with casino reviews, which highlight the best sites, software, networks, and bonuses. In addition, CasinoGrinder continuously monitors the Top 10 Online Casinos and biggest online jackpots.
What Are You Waiting For?
A part of the PokerNews group, CasinoGrinder will be to the online casino industry what PokerNews is to the poker world, so be sure to check it out today. To take full advantage of everything CasinoGrinder has to offer, don't forget to follow them on Twitter and like them on their newly created Facebook page.
While you're at it, follow us on Twitter and like us on Facebook as well.