Inside Gaming International Edition: Asian Investments, Ecuador Gambling Ban, and More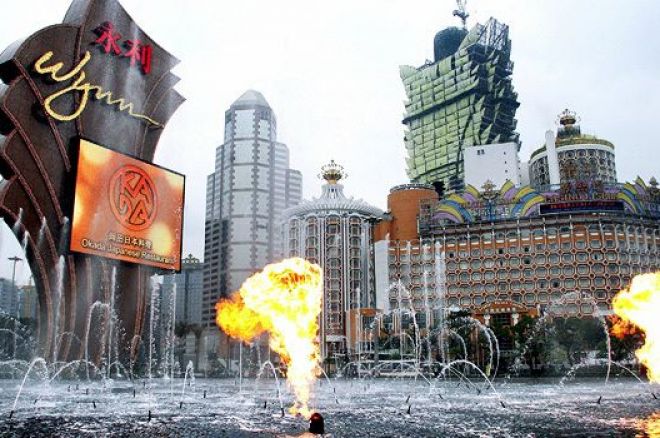 This week, Inside Gaming scanned the globe to bring you the most interesting gambling-related business stories from around the world. And these stories have everything — government intrigue, eccentric financiers, dollar amounts with nine zeros after them, and even Black Friday, Latin American style.
Casinos in Ecuador Given Six Months to Shut Down
Brick-and-mortar casinos in Ecuador got a little more warning about their closure than American online poker players got on Black Friday, but last Friday's announcement giving Ecuadorian casinos six months to close their doors was still a shock. A referendum passed in May banning gambling in Ecuador, but casinos were told they'd be given one to two years to close, and many had been lobbying for a sunset provision to buy them up to five more years.
President Rafael Correa signed a decree last week setting a six-month deadline for the closing of all licensed casinos and bingo halls in Ecuador. The decree stated that no requests for delay will be granted and no compensation will be given to owners or operators. It will also be illegal to import new slot machines or gaming products into the country. One local chain of gambling parlors solved the problem by signing a deal last month to convert their properties into upscale fitness centers, but most are struggling to figure out their next step. Some are looking to move their businesses to Costa Rica, Puerto Rico or Colombia.
The shutdown will cost the country 3,200 jobs. President Correa has said that job losses are not an argument to continue to allow gambling. Last year he told reporters, "If we followed that argument we would also keep allowing arms production because people would lose their jobs. We would allow loan-sharking for the same reason." Ecuador's Ministry of Labor Relations is required to offer training courses to all casino workers who are losing their jobs.
In early May, voters voted, by a small margin, that they agreed the country should prohibit gambling "in order to avoid…causing social problems, especially among more vulnerable people." Many of the casinos in Ecuador are located in hotels in tourist areas and owned and operated by foreign companies. Ecuador follows Cuba and Brazil in banning most forms of gaming. Venezuela may not be far behind in enacting similar restrictions.
The Straits Times and Gambling Compliance have more.
Former Hungarian PM Loses Immunity in Casino Land-Swap Scandal
Hungarian Parliament voted on Monday to revoke former Prime Minister Ferenec Gyurcsány's immunity from prosecution for his alleged abuse of office related to a $1 billion casino development project in Budapest. Gyurcsány, who served as prime minister from 2004 to 2009, says there is no evidence to link him to the shady deal and the charges are all the work of long-time political nemesis, current Prime Minister Viktor Orbán.
Bloomberg reported that the Parliament voted 306-52 to lift Gyurcsány's immunity, easily reaching the necessary two-thirds majority. Only his fellow Socialist Party members voted against the measure. Gyurcsány was implicated in a 2008 scandal involving a land transfer for the King's City casino project. Investors acquired a valuable piece of state-owned lakeside real estate in exchange for a plot of far less valuable farmland. The land swap and the whole casino project were canceled after the transaction was investigated by Prime Minister Gordon Bajnai, who succeeded Gyurcsány in 2009.
Read more about the dispute in The Budapest Times.
Packer and Ho Consider $1 Billion Manila Casino Investment
Lawrence Ho, son of elderly Macau gaming mogul Stanley Ho, and Australian financier James Packer are looking into investing in a casino project in Manila. A Philippine gambling regulator said the pair's company, Melco Crown Entertainment Ltd., could invest $1 billion or more. "I think they're serious," said chairman of the state-owned Philippine Amusement & Gaming Corp., Cristino Naguiat.
The Philippines awarded four gaming licenses in 2008 and 2009, though only one license holder has begun construction on a project. The government is looking to accelerate the industry's growth to compete for a share of the revenues soaring in Singapore and Macau.
Bloomberg has more on the billionaires' visit and on all of the casino projects under development in the Philippines.
Wynn to Pay Macau Govt. $193 Million Premium to Secure New Land and Resort Concession
Wynn Macau Ltd. made a deal with the Macau government to pay a premium of 1.55 billion patacas, equivalent to $193 million, over market value for 51 acres on the island's Cotai Strip. The agreement includes a concession allowing the land to be used for a gambling resort and retail stores. The earliest Wynn Macau could open a new property would be 2015.
Macau has been the golden goose for Wynn, MGM International, and Sands China, but its astronomical growth could be on the decline, according to some industry insiders. Wynn Macau stock fell 4.1 percent Monday as Hong Kong's Hang Sen Index dropped by nearly the same amount.
See what analysts have to say about Wynn Macau's future at Bloomberg.com.
Follow us on Twitter for up-to-the-minute news.
*Photo courtesy of TheWondrous.com