2011 PokerStars.net LAPT Colombia Day 1a: Torres Leads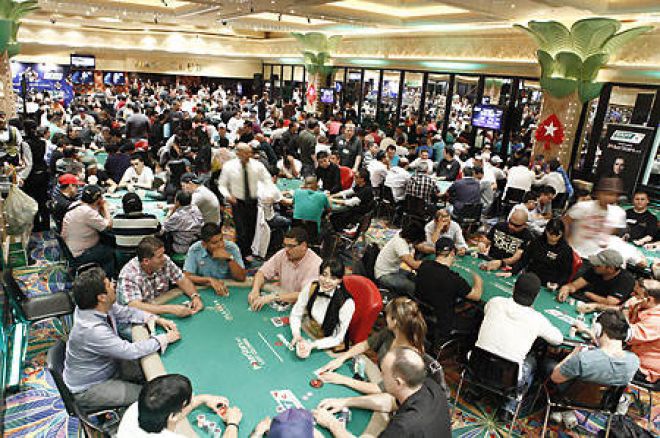 For the first time, the PokerStars Latin American Poker Tour graced beautiful Medellin, Colombia, on Thursday for the 2011 PokerStars.net LAPT Colombia. The Allegre Casino is host to the event and if Thursday's Day 1a was any indication, it's clear that players here love poker. A capped field of 330 came to play, and word is that Friday's Day 1b is sold out, too. After 10 levels of play, the Day 1a chip leader is PokerStars Team Online's Freddy Torres with 207,000.
With an average stack for the early part of the day, Torres picked up
and eliminated an opponent, kicking off his rise to the top of the counts. The board read
and Torres' opponent committed his chips with
. Torres wasn't going anywhere with his aces and held up through the
turn and
river. From that point forward, Torres continued to chip up. He moved tables several times during the day, but turned 80,000 into more than 200,000 at the last one to top the Day 1a leaderboard.
Team PokerStars Pros did not fare well at the start of the day. Toward the end of Level 3, Mexcio's Christian de Leon ran
into
. The board ran out
and while de Leon hit the set he was hoping for, his opponent had flopped a better set of kings. Shortly after that, Argentina's Nacho Barbero committed his short stack with
and was facing an opponent's
. An ace on the flop, five on the turn, and another ace on the river emphatically ended Barbero's tournament during Level 4. A few minutes later, Mexico's Angel Guillen also hit the rail. On a
flop, Guillen got his chips in with
against an opponent's
. Unfortunately for Guillen, his draws missed and his day ended before dinner, as well. The lone surviving Team PokerStars Pro was Humberto Brenes who finished the day with 53,700.
Others who will be returning on Saturday's Day 2 include LAPT Sao Paulo champion Alex Manzano (73,000) and Daniel "DazzleO" Ospina (49,000), the man who is No. 2 on the LAPT leaderboard. Among those who took to the felt on Day 1a but did not survive are Mayu Roca Uribe, Carlos Watanabe, and LAPT Punta del Este champion Alex Komaromi.
Play resumes at 1200 COT (1000 PDT) on Friday and the same ten levels will be played. Our Live Reporting Team will be back on the floor to keep you up to date on everything that happens.
Follow us on Twitter for up-to-the-minute news.