Inside Gaming: Wynn Sued by Own Vice Chair, South Korea to Build $3B Casino, and More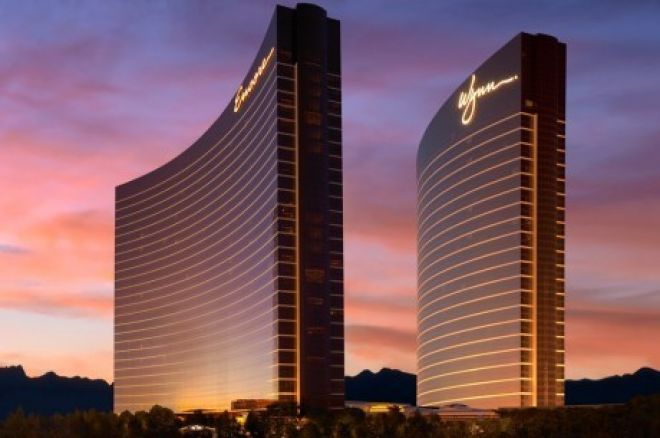 While Las Vegas is overrun by Consumer Electronics Show participants scrambling to check out the latest in high-tech gadgetry, Inside Gaming is using our laptop, smart phone, and tablet to find the latest in gaming business news. Wynn Resorts is in hot water with its largest stockholder, who sued the company to get access to its financial records. South Korea's state-owned airport operator announced plans to build a huge casino to attract Chinese visitors. And Genting celebrates its popularity in New York while working hard to make Florida like it too.
Wynn Sued for Withholding Financial Information
Wynn Resorts Ltd.'s vice chairman and largest shareholder sued the company for allegedly denying him access to financial records. Kazuo Okada, who serves as chairman of Tokyo-based pachinko machine manufacturer Universal Entertainment Corp., holds 19.66 percent of Wynn Resorts and sits on its board of directors. He filed suit with the Clark County District Court and with the U.S. Securities and Exchange Commission on Wednesday, asserting that "despite several written demands, Wynn Resorts insists on keeping its books and records hidden from him."
Okada invested $260 million in the company that became Wynn Resorts in 2000 and put up another $120 million in 2002 for Wynn's first casino in Macau. Universal Entertainment, formerly called Aruze Corp., invested an additional $120 million.
Okada's attorneys said that he "has the right and obligation to be informed concerning the company's business so that he may ensure that it is being managed properly for the benefit of all of its shareholders." The lawsuit says that Okada wanted to see the Wynn Resorts' records after he opposed the company's HK$1 billion ($129 million) donation to the University of Macau Development Foundation in July 2011.
Check out Bloomberg and the Las Vegas Review-Journal for details.
South Korea to Build $3 Billion Casino to Draw Tourists
South Korea's largest airport operator announced plans on Wednesday to build a $3 billion casino complex to attract visitors to the country. Incheon International Airport Corp. hopes a new casino will draw tourists from China and other Asian countries.
"We plan to develop the property like the resorts in Las Vegas or Macau," said a spokeswoman for the state-owned company. CEO Lee Chae Wook suggested a different source of inspiration. "We want to build a landmark near the airport that will resemble Singapore's Marina Bay Sands," Lee said. "The investment will help attract more visitors from China and create more jobs." The casino development was proposed by an unnamed U.S. company, Lee said. He expects a deal to be signed by June and construction to begin in 2013.
Around 35 million passengers traveled through South Korea's hub last year. Flights only account for 35 percent of Incheon's revenue. The rest comes from hotels, duty-free sales, and other ventures. After adding an LVMH Moet Hennessy Louis Vuitton outlet last year, Incheon passed Dubai, and London's Heathrow Airport to become the world leader in duty-free sales.
"By growing non-aeronautical revenues, we can afford to offer lower landing fees, which attracts more airlines and passengers," Lee said. Incheon is also considering a bid for Edinburgh Airport as part of a push to increase overseas revenue. The state-owned airport operator was planning to sell shares to the public to finance a new terminal ahead of the 2018 Winter Olympics, but parliamentary opposition has delayed the IPO.
Agence France Presse and Bloomberg have more information on the planned casino.
Genting Winning Over New York
While the Genting Group hasn't yet won the hearts of Florida legislators, the Malaysian casino operator is taking over New York City. Genting opened the city's first casino in November. Resorts World Casino New York City, attached to the Aqueduct Race Track, took in gaming revenue of nearly $90 million in its first two months. Resorts World opened its second phase, including 5,000 video lottery terminals, on Dec. 16.
Genting's New York casino has slot machines and electronic table games, but cannot legally offer games with live dealers. That could change, however, since Gov. Andrew Cuomo is working toward the full legalization of casino gaming. Cuomo has also thrown his support behind Genting in the company's bid to partner with New York to build a $4 billion, 3.8 million square-foot convention center net to the Aqueduct racino. Genting hopes to complete the first phase of the project by 2014 and start the construction of phase two, 3,000 hotel rooms, in November 2015.
The Edge Malaysia discusses Genting's prospects in Florida and New York.
Follow PokerNews on Twitter for up-to-the-minute news.
*Photo courtesy of Destination360.com