The Insiders: WSOP's Ty Stewart on Online Poker Legislation, WSOP Asia Pacific, and More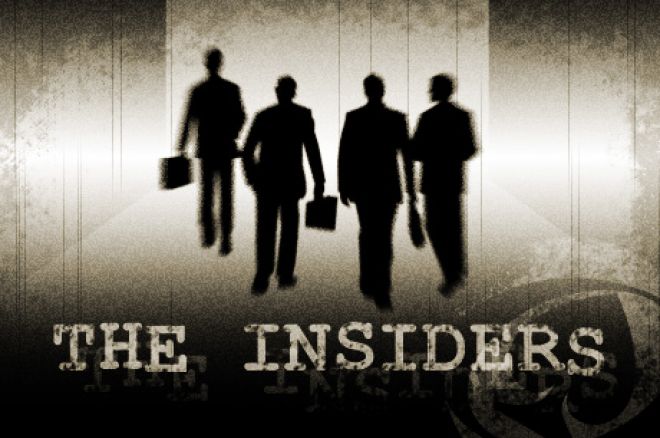 The World Series of Poker wouldn't be where it is today without Executive Director Ty Stewart. Since joining the WSOP and Caesars Interactive Entertainment (formerly Harrah's) in 2005, Stewart has played an integral part in the growth of not only the WSOP, but also the industry as a whole, even after the events of Black Friday.
Stewart, who made his way to Caesars after spending several years in the NFL's marketing department, oversees marketing, event management, television, sponsorship and licensing for the WSOP and WSOP Europe.
He's a big reason why you're able to watch near-live coverage of WSOP Main Event on ESPN, and why many of the players sitting at the coveted table have been able to cash in on lucrative sponsorship opportunities.
With talks of online poker legislation on the horizon in the U.S., Stewart feels the WSOP has only grazed its potential. We sat down with Stewart to discuss that topic and more in this edition of The Insiders.
You recently released the schedule for the 2012 World Series of Poker in Las Vegas. Can you talk about some of the major changes to the series this year?
Well, it's going to be bigger in terms of capacity and staging. That's our mantra every year. We try to continue to make things bigger. Create a spectacle that draws people to the game and creates new players. I think the array of events is the best we've ever had. We have something for everyone like the re-entry tournament to start the series. which should give a $1,500-player the chance to make 'x' times their money, all the way up to the $1 million buy-in.
We have innovations on the schedule — which we try to do each year — like the ante-only and PLO heads-up. We hear lots of ideas around the year and always try to be responsive to the customers.
Back in January, the WSOP Twitter account hinted that the November Nine would be no more this year. We later found out that it's taking place in October instead. With the success of the near-live Main Event coverage on ESPN, have you seriously considered scrapping the November Nine altogether?
No, never. We think the final table format is certainly much better than playing out the series to its conclusion immediately in July. It's proven better in terms of commercial opportunities for the players, better in terms of ratings growth, exposing the event to more people on television and pointing to a big event finale. It's just better in terms of growing the game.
It may be the only time of the year when poker really feels like sport. The most powerful platform that poker has is our Tuesday night block on ESPN. So we want to harness the power of 16 weeks in prime time and we want to then pay off in as big a way as we can — not become a couple days of live streaming.
If you played it out to conclusion in July, you're talking about essentially cannibalizing 16 weeks of prime-time coverage and the ability to engage all of the viewers that are on ESPN over that window. That's a recipe for me to lose my job and really do a disservice to the industry.
Were you on board with the November Nine concept from the beginning?
I don't like to lobby for credit, but the platform has always been my baby. Do I think that there's more potential in the concept? Yes I do. Do I think we should be committed to trying to make it bigger every year? Yes I do. This year, that was in the expanded media coverage. Having every hand of a poker event on national television seems pretty big to me.
You mentioned the $1 million buy-in tournament earlier. How many players do you have on board for that event so far?
The number is over 30. I believe the number as of right now is 33. These are commitments that have given their word to Guy [Laliberte], and I think that makes them pretty credible that they'll actually put their money in the cage this summer.
Do you think you'll hit the cap of 48 players then?
I think it's very possible. I think it's almost inconceivable where we are right now, but we'll see when the poker community gets wind of who is in in terms of non-professional players. We are going to have small stakes regional players qualify via our guaranteed satellite program and several successful businessmen. It's amazing to think this single event will inject tens of millions of dollars of new money into the poker economy. I think players will do whatever they can to pool together resources to try to get positive-EV type pros in the field.
What corporate sponsors do you have lined up for the WSOP this year?
We've got Jack Links back as presenting sponsor of both the event and the broadcast. That's a very important thing in that ESPN lost a couple of their big advertisers last year with Black Friday. That support and subsidy of the ESPN production is needed to keep us viable in an anchor block in prime time.
In addition to Jack Links we have renewed Miller Light, who's looking to do some fun and exciting things with us promotionally. We have Red Bull, Klipsch headphones, Dearfoam slippers. We essentially renewed all of the sponsors we had last year and we're out there now having pretty exciting conversations with other partners.
How difficult has it been to attract some of your desired sponsors after Black Friday?
I don't think Black Friday had much of an effect. It's been a challenge really since day one. Many organizations see us as fundamentally controversial, and still consider poker gambling versus entry-fee sporting event. No, Madison Avenue doesn't get turned on by headlines of Ponzi schemes and DOJ indictments. But we're doing OK.
I'm not aware of any other poker property that has any corporate relationships of significance. We've found some special companies to partner with, and the role of sponsorship isn't necessarily to fatten our wallets. We're trying to grow distribution for the game. I think it's very powerful when a Jack Link's or a Miller carries forward exposure for the World Series of Poker outside the casino floor with tens of millions of packages in grocery stores and convenience stores. It's an opportunity to broaden the game. And we're happy when the event experience is better through these partnerships.
We served nearly 100,000 free Red Bulls last year. I loved that every Main Event participant got a free pair of Dearfoams slippers. And I think we all saw what happened last year on television when there's not a solid base of corporate support. Suddenly, programs start vanishing.
It seems like every day more states in the U.S. are looking into online gaming. What would the legalization of online poker mean for the WSOP?
I think that we could absolutely revolutionize the category. Obviously I feel we'll be successful because we've got smart and genuine people like [Caesars Interactive Entertainment CEO] Mitch Garber, who led the No. 1 poker site in the world [PartyPoker], and we have great brands.
Of the big casino gaming companies we have more customers in our database, more consumer traffic through our floors, more properties in more territories than anywhere else. Obviously one would hope we could offer an exciting product and regularly host games with significant liquidity — potentially the softest games with the highest ROI for players. I think consumer confidence has always been the No. 1 barrier to entry for online customers, and Caesars has buildings all over the world. People will know where to find us. And we're never going to turn our back on customers.
I also think we'll be able to fundamentally re-invent the value proposition for the category. We already have the best player loyalty program in the business with Total Rewards. I'm certain we would consider a loyalty derivative for online poker players that would unlock an entire world of incentives; hotels, restaurants, tournament buy-ins, merchandise. It won't just be specific pros who get de facto rake back. Every customer could be looking at incentives and you can imagine the exciting linkage between the online and offline events.
To your question of what will it do for the WSOP, I think the WSOP would explode. And I'm not talking about 2006. We're talking about a 15,000-person Main Event not being out of the question. Most of these other operators who did prize package giveaways to the WSOP focused those efforts on two or three months only. We would obviously put a year-round effort into supporting our flagship events and growing the numbers for the World Series of Poker through an unmatched number of promotions. It would be a backbone of our strategy to prop up the offline events using the online engine. I think the best days in terms of records are ahead.
You also have a licensing agreement with 888, which applied for a Nevada operating license in December. When do you expect to see online poker up and running in the U.S.?
There are people like Mitch Garber and our lobby group that are much closer [to be able to answer that question]. I think we're more optimistic than we've ever been that something will happen this year. You've seen other gaming insiders say it definitively will happen at the state or federal level. I hope those comments are right.
We've seen the WSOP expand into other countries in recent years. The WSOP just held a series of events in South Africa. Rumors have been swirling that you may be headed to Asia soon. Can you give us any information on that?
At the World Series of Poker, we think that we have a unique platform to be able to create more authentic and meaningful poker tournaments than anybody else — tournaments that can offer the biggest prize pools and the highest amount of media coverage. So we want to be able to utilize our platform to grow the game and the opportunities around the game in the right way. We don't want to be a poker tour. We want to be in the grand slam or major championship business.
So now we do believe that we have the World Series of Poker Europe pointed on the right track to the World Series of Poker standards. And I think that yes, in short order you could very well see us turn our attention to doing something that was at least at that scale.
Would Macau be the optimal location to hold a series?
Not necessarily. When we're evaluating at Macau, there are a lot of limitations there in terms of readily available and experienced staff, and in terms of the physical number of poker tables. It's classified as a regular table game and there are caps, so there are very few properties that have the capacity that we would need to run a WSOP-scaled event.
We look at the Asia Pacific region as a whole. Without being coy, I'll just say we're very close to an announcement. We hope to have feeder events in Macau and throughout the entire region — Singapore and elsewhere — but Macau isn't necessarily the best choice for us for a "WSOP APAC."
Do you have any other big plans coming up that we should know about?
We're excited about this year's broadcast season. We know that we're going to again have every-hand coverage of the final table and we're very proud about how we've been able to expand television coverage in a very difficult time for the industry.
We're expanding capacity at the WSOP. We're excited about the prospects for WSOP Europe. We feel like we're just continuing to try to drive ahead and be a source of pride for the industry and if there should be some sort of paradigm shift that would be fantastic. We're proud of the WSOP. It's where this mystical concept of the "Poker World" comes together in such a way that the rest of the world has to stand up and take notice.
Follow PokerNews on Twitter for up-to-the-minute news.