The Nightly Turbo: Utah Writes to Congress, Lederer and Ferguson Face Lawsuit, and More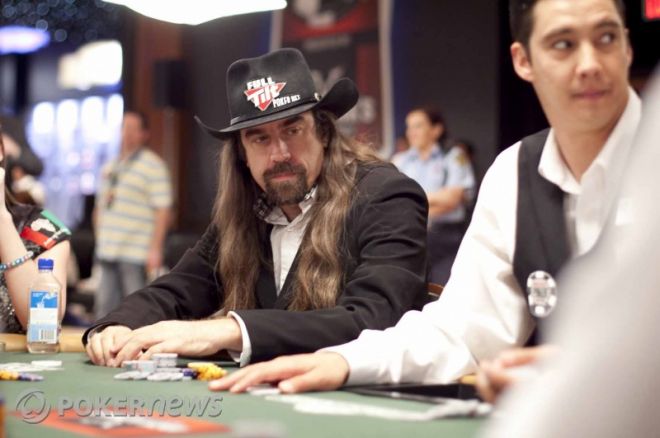 Howard Lederer and Chris Ferguson were back in the news on Friday. No, it doesn't have anything to do with the sale of their beleaguered company. We'll bring you that story, plus the latest in Utah's attempts to ban online poker, in this edition of the Nightly Turbo.
In Case You Missed It
The World Poker Tour Vienna played down to 66 players on Day 2. Chris Moorman and Tristan Wade were among the leaders heading into Day 3.
How was the high-stakes action at the PokerStars tables this week? Read the Online Railbird Report to find out the week's biggest winners and losers.
A $4.4 billion Himalayas-themed casino opened in Macau this week. Read about that and more in the latest Inside Gaming.
Even though he was busy playing The Big Game in Vienna this week, Alec Torelli still had time to pen another blog for PokerNews. In his latest entry, Torelli concludes his series on learning when to walk away from the tables.
New Jersey Sen. Ray Lesniak still says he expects online poker to be up and running in New Jersey "sometime in the fall." Matthew Kredell discusses the state's latest legislative efforts.
A sleep-deprived Phil Laak made a huge mistake during the PartyPoker Big Game on Friday. If you missed it, you can check out the replay over at The Muck.
@AsianSpa was back with his latest blog on Friday. This week he talks about Epic Poker, The Masters, and more.
Did you miss anything from the past week? Don't worry, we've got you covered. Sarah Grant and Kristy Arnett break down all the big stories in the PokerNews Weekly.
Utah Sends a Message
Utah is one of only two U.S. states without any form of gambling, and Gov. Gary Herbert is making it a priority to keep it that way.
Herbert recently sent a letter to Senate Majority Leader Harry Reid (D-Nevada) and House Speaker John Boehner (R-Ohio) suggesting that gaming laws should be decided by states and not the federal government.
"It is a matter of both constitutional and social preference that matters relating to gaming be regulated by states for the benefit of their residents," Herbert wrote. "Specifically, the residents of the State of Utah have always been very clear about our views that allowing gambling on the Internet or other venues is not in Utah's best interests."
The news comes less than a month after Herbert signed into law an anti-online gambling bill that makes it a misdemeanor offense to play Internet poker in Utah. House Bill 108 states that Internet gambling is included in the state ban on gaming, even if the activity is legalized by Congress.
Hawaii is the only other state that prohibits any form of gambling within state lines. Hawaii made efforts to legalize the activity earlier this year, but a group of bills in the Hawaii state legislature were put to rest last month.
The Las Vegas Review-Journal has more.
Ferguson, Lederer Face Lawsuits
It's been nearly one year since Black Friday turned the poker world upside down. Yet, the lawsuits are still rolling in against Full Tilt Poker and its executives.
On Thursday, four poker players filed suit against Chris Ferguson and Howard Lederer, claiming that the two FTP board members ''exercised unlawful dominion and control'' over players' funds in Full Tilt Poker accounts before and after Black Friday. The lawsuit claims that Lederer received an estimated $42 million in distributions and ''profit sharing'' payments; Ferguson allegedly received $85 million.
The suit was filed by the same plaintiffs who had a lawsuit dismissed by a federal judge in January. The group of players, which includes poker pro Todd Terry, are requesting that the defendants refund player funds and pay punitive damages upward of $150 million.
Read more at PokerNews.com.
Big Names Arrive at UKIPT Nottingham
The third and final Day 1 flight at the £770 buy-in PokerStars U.K. & Ireland Poker Tour (UKIPT) Nottingham Main Event kicked off on Friday. The £1 million guaranteed event saw several notables take to the felts, including Team PokerStars Pros Liv Boeree, Vicky Coren, Marcel Luske and Jude Ainsworth, as well as Paul Foltyn, Neil Channing, Chris Brammer and Kevin MacPhee.
The £1 million guarantee was easily surpassed on Friday as the event had sold out even before play began. Alternates were lined up to replace those who busted during the day, so an exact number of entrants wasn't known at press time. However, tournament officials expected the total to be around 1,700 players.
Here's a look at the chip leaders through the first two starting flights:
| Place | Player | Chips |
| --- | --- | --- |
| 1 | Marcin Milde | 278,700 |
| 2 | Ken Isaksen | 227,600 |
| 3 | Sean Byrne | 214,800 |
| 4 | Benjamin Carpenter | 207,200 |
| 5 | Jack Mcdermott | 196,200 |
| 6 | Phil Long | 193,200 |
| 7 | Iaron Lightbourne | 192,000 |
| 8 | Shean Smith | 175,900 |
| 9 | Ben Dobson | 170,900 |
| 10 | Adebayo Odetoyinbo | 167,400 |
The final table will be played out on Monday, so stay tuned to the Nightly Turbo for the results from Nottingham. In the meantime, follow the live updates over at the PokerStars Blog.
Poker Game Raided in Tennessee
A police raid on a poker game in Tennessee ended in gunfire on Thursday.
After a two month investigation of an illegal gambling operation, Chattanooga police officers entered the premises with a search warrant to find between 15 and 20 people playing a cash game. As some of the players attempted to flee, Clifford Billups drew a gun on an officer and was shot in the side by an officer. Billups, who was merely catering the game, was treated at a nearby hospital and released.
He'll now face charges of attempted murder, aggravated assault, unlawful possession of a weapon, felony reckless endangerment and illegal gambling.
Police Chief Bobby Dodd said the game required a minimum buy-in of $1,000 and as much as $100,000 in bets were made on any given night. Dodd said the game included a "who's who" of Chattanooga, including a lawyer, a doctor, and business owner Kenny Higdon. Officials said Higdon owned the building where the game was being held. As many as 20 players in the game will be charged with gambling misdemeanors.
Read more at the Chattanoogan.
Laak's Explanation
Phil Laak made a huge blunder during the PartyPoker Big Game on Friday. He explained what happened to the PartyPoker Blog:
Get all the latest PokerNews updates on your social media outlets. Follow us on Twitter and like us on Facebook today!