Inside Gaming: Macau Gambling Continues to Rise, Table Gaming in Maryland, and More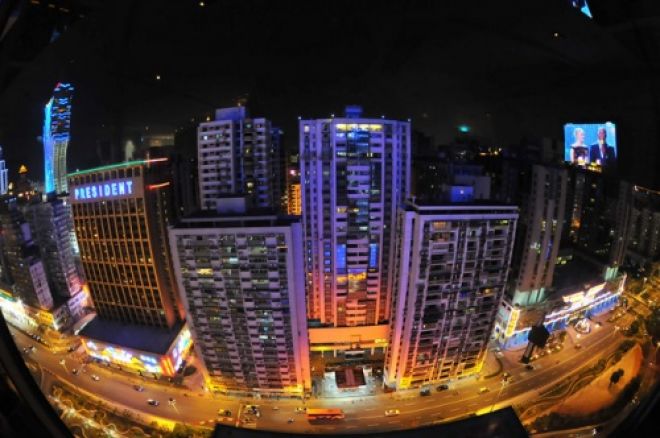 In the past few years, casino gaming in Macau has exploded, and the world's largest gambling center continues to grow. In the month of February, the territory showed a considerable increase in gambling revenue, and it continues to crush the Las Vegas Strip. We take a look at Macau and more in this week's edition of Inside Gaming.
Macau Gambling Continues to Rise
According to Nasdaq.com, Macau's February gambling revenue rose 12% from 2012. The gambling revenue rocketed up to $3.39 million dollars last month, and, on average, the territory earns about six times the gambling revenue of the Las Vegas Strip. Last year, the total gambling revenue was $38 billion – an increase of 14% from 2011.
For the first two months of 2013, Macau gaming revenues are up 9.4% compared to the same time span in 2012.
RBC Capital Markets gaming analyst John Kempf believes that the Chinese New Year played a big role.
"It's likely that the VIP volumes increase post Chinese New Year as the players avoided the crowds and extended their holiday past the typical seven to 10 days," he told the Las Vegas Review-Journal".
Macau, a former Portuguese colony, is the only Chinese territory with legal casino gambling. On Feb. 21, PokerStars announced that it will launch a branded live poker room named Pokertars LIVE at the City of Dreams. The room will be placed on the main casino floor of the City of Dreams Casino, which is owned by Melco Crown Entertainment and located on the Cotai Strip. The room will have 13 tables and offer both cash games and tournaments.
"The PokerStars online brand drives more traffic to live poker events than any other side," Danny McDonagh, PokerStars Director of Live Operations for Asia-Pacific, announced. "Players know that PokerStars is synonymous with integrity and high quality. That makes this collaboration a natural fit because City of Dreams has been at the forefront in providing the most innovative and premium gaming experience that is second to none in Macau."
The Asia-Pacific Poker Tour (APPT) Macau poker festival, the Asia Championship of Poker (ACOP), the Macau Poker Cup series, and the Macau Millions will now be hosted at the City of Dreams.
Maryland Live Casino Ready to Debut Table Games
Starting on April 11, Maryland Live Casino will offer live blackjack, craps, roulette, and other table games. Maryland Live, which opened in June of 2012 and hosts 4,750 slot machines, will add 122 live-action tables. It is the largest commercial casino in the state of Maryland, and this is the first of many gaming expansions in the Free State.
Hollywood Casino Perryville, a much smaller venue, will add table games on March 7 – pending a final decision from the General Assembly. The casino, which sits on I-95, will install 12 live games and eight poker tables.
"The addition of live-action table games completes the world-class gaming and entertainment experience we have created at Maryland Live Casino," Rob Norton, the casino's president, announced.
Greg Merson's Twitter followers should already know that table games were approved by Maryland voters during the Fall 2012 elections:
The referendum also allows casinos to operate 24 hours a day, and a sixth casino will be built in Prince George's County.
Since opening, Maryland Live has averaged $1.1 million a day in gambling revenue according to the Maryland Lottery and Gaming Control Agency.
Neal Sloane, the vice president of table games at Arundel Mills, knows that the revenue from the new table games won't match the slot machines, but the excitement has value.
"Table games are for show," he said. "Slots are for dough."
According to the Pennsylvania Gaming Control Board, table games generate roughly 22% of the state's gambling revenue.
For more, check out the Washington Post.
Minnesota Vikings Banking on State Gambling Revenue
In March of 2012, after numerous failed attempts, Minnesota Vikings owner Zygi Wilf and Minnesota governor Mark Dayton agreed to build a new stadium on the site of the Metrodome – the current stadium. In May, the Minnesota Legislature approved the project, offering a $348 million state subsidy.
A portion of that state subsidy will come from gambling revenues, but the revenues have fallen short of projections, and more money has been spent on the project than has been collected to pay for it.
Sen. Julie Rosen (R-Fairmont), the chief Senate sponsor of the stadium bill, believes that state gambling needs better marketing. Currently, the largest revenue generator is electronic pulltab betting, which is offered in various bars across the state. Rosen questions who is responsible for promoting these individual venues.
"I'm not as excited about it, but there's no reason to panic yet," she told TwinCities.com. "I really, honestly believe that we're going to be able to turn this around."
Rosen believes that the state can afford another year for gambling revenue to reach the initial projects before searching for alternate funding.
Al Lund, director of Allied Charities of Minnesota, says that several venues are awaiting authorization from the Gambling Control Board to offer electronic gaming. He expects that there will be a boost in tax collections in the coming months.
"We will show you that we can deliver," Lund said.
Lund doesn't want Rosen or any other lawmaker to search elsewhere for funding because it will create competition for the current electronic games.
Get all the latest PokerNews updates on your social media outlets. Follow us on Twitter and find us both Facebook and Google+!