Josh Kimmel is Living the Life with New Poker Reality TV Show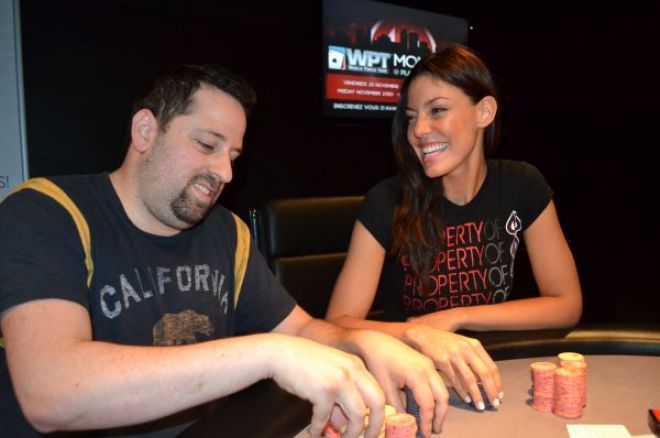 Two hot girls. Poker. Barcelona. It all sounds pretty good, right? Well, that's exactly what you'll get with the pilot episode of the new reality TV show Living the Life, created by Josh Kimmel and starring The Real World's Trishelle Cannatella and Survivor's Amanda Kimmel.
What started out as a documentary, turned into a series that follows the girls as they travel the poker circuit. Thus far, only the pilot episode — filmed last year in Los Angeles and at the European Poker Tour Barcelona — has been filmed by Kimmel's Montreal-based production company, Running Hooks Pictures, but more are in the pipeline.
Living the Life is about us playing poker, but it's also about everything else that we do, Amanda Kimmel, who rose to fame in three seasons of Survivor, told PokerNews in an interview last year. "Whatever city we go to, be it London or wherever we go to play an EPT, it's also about the stuff that happens there, the reality of living the life of a female poker player in each of these places."
Josh Kimmel, who is no relation to Amanda, recently sat down with PokerNews to talk about Living the Life:
PokerNews: For those who don't know you, can you tell us a little about yourself such as your background in TV and film, as well as in poker?
Josh Kimmel: I've been playing poker since I was about 12 years old but didn't really start taking it seriously until about 2004. Fortunately, I've been a consistent winning player, and the game has allowed me to travel all over the world. I haven't traveled much in the past couple of years, but I intend to get back into the swing of things this year. On the entertainment side of things, I started off as an actor in 2000. Then, in 2006, I started producing some short films, which led to feature films, TV shows and now reality TV.
How did you come up with the name Living the Life? Likewise, how did you go about getting Amanda and Trishelle as the stars?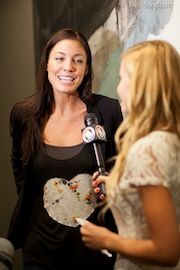 In my mind, when you're traveling the world, making your own schedule and making a good living by playing a game, to me that's "Living the Life." I was looking for two interesting & attractive girls that played poker, preferably girls that people already knew from TV. That's not too much to ask, right? When Amanda mentioned to me that she didn't really know how to play, I felt it was a good opportunity to have her learn the game from scratch and compete at the same tournaments as Trishelle, but as a novice. So in Episode 1, "Barcelona", they both play the Main Event at EPT Barcelona.
What is the show about?
Basically, the show follows two girls as they travel the world playing poker. We'll see their lives on the road, what they do and how they get along with each other — or don't.
Would you say this is a show about poker? If not, how would you describe it?
Actually, I'm trying very hard to not categorize this as a "poker show." This is a lifestyle show. We just happen to be exploring the girls' world that they are a part of, and that world is poker. The fact is that networks are very scared of the word "poker." They directly compare it to gambling games like roulette, blackjack or craps. However, most experienced poker players will tell you there is a huge element of skill involved, and if possible, you don't want to "gamble" at all.
The project started off as a documentary and then changed to a reality TV show. What accounted for that shift?
After going through about a dozen casting changes, I realized this would probably be best suited for TV, rather than for the festival circuit. Besides, a lot more money can be made when you're shooting a dozen episodes per season. Just ask 2012 WPT Paris Champion Matt Salsberg who did Weeds for like eight years!
We know the pilot episode will focus on Barcelona, Spain. Where else have you filmed or do you plan to film in the future?
We have only shot the pilot episode, but we're looking to film 10 episodes per season. I'm currently working with our distributor on the tentative shooting schedule. PokerStars was so accommodating at EPT Barcelona, so we'd be happy to film at other EPT or LAPT events. I think it would be great to shoot in London, Monte Carlo, Columbia and Punta del Este, so those stops are definitely at the top of my list.
How is this show different than other poker-related shows, especially reality poker shows, that people might have seen?
I don't even think we'll be considered similar to the other poker shows. First, we will not be focusing on the hand-to-hand action. Second, viewers will get the opportunity to see what happens off the felt while at these major events. In my mind, it really comes down to the girls, and if their characters are appealing. The people who have seen the pilot episode definitely think the girls are very interesting!
As the creator, what has been the highlight of filming thus far for you?
On any project I've ever produced or created from scratch, it's always shocking when I see the whole cast and crew that shows up on set for the first day of filming. It goes from an idea in my head, to being on paper; then people show up to film that idea, then you edit it, and then you see the final product.
What has been the most difficult aspect of this project?
Honestly, there were a lot of difficulties — too many to name, and none that I really want to bring up. I'm confident that they'll be ironed out before we shoot Episode 2, and then we'll have a whole new group of difficulties.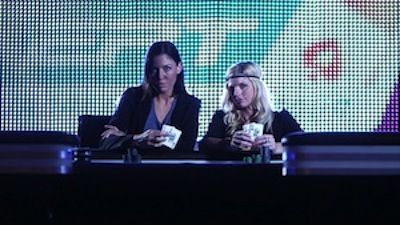 Will we be seeing any cameos from poker pros? If so, can you tell us who to expect?
Jamie Gold is in a really fun scene where he tells the girls that they should have a last longer bet. I know what many people wanted to see as the girls' last longer bet, and you'll certainly be entertained by what one of them did. You'll also see cameos from Daniel Negreanu, Jonathan Duhamel, Barry Greenstein and Xuan Liu. I had a chance to show Daniel and Xuan their snippet while they were at WPT Montreal, and it put a smile on their faces.
The show is produced by Running Hooks Pictures. Sounds like a poker name for pocket jacks. What's the story there?
[Laughs] Yes, it certainly is. When I created the company, before any poker project was even on the horizon, I wanted a company name that had something to do with poker. The name is pretty self-explanatory for any poker player. The name is basically when you catch running jacks on the turn and river. If you see the opening company intro at www.runninghookspictures.com you'll see the jacks falling from the sky.
It looks like Running Hooks has an upcoming project titled The Grind. What can you tell us about that?
This is a script that I co-wrote. I wanted to produce a poker movie that poker players will appreciate for the story, as well as the realism within the game. I can't take another father and son going to the WSOP where they end up heads-up with each other and have a royal flush versus straight flush — that's absurd. Every big agency in Hollywood has read our script and love it. They are comparing it to 21, but for poker instead of blackjack. We had talent and funding attached, but after Black Friday, many problems arose and I had to pull back from the project. It's actually fresh again on the burner, and I think we'll get it going this year.
What's next for Living the Life? When can it air or where can people watch it?
Unfortunately, I'm not permitted to give any network details just yet, but you can expect to see us at upcoming circuit events this year while we film our subsequent episodes. As we get updates, we'll post them up on the Twitter account @LivingLifeTV. We'll also break the news and details to PokerNews, so please do check back here.
Check out the trailer for Living the Life right here:
Get all the latest PokerNews updates on your social media outlets. Follow us on Twitter and find us both Facebook and Google+!