World Poker Tour Announces Partnership with DraftKings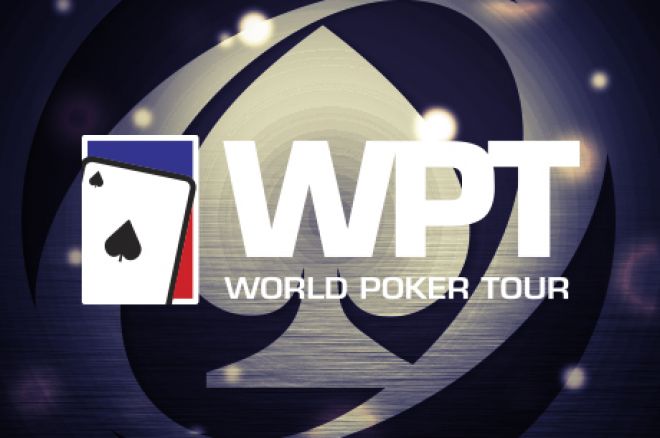 On Tuesday, the World Poker Tour announced a new partnership with DraftKings, a real-money daily fantasy sports website based out of Boston.
DraftKings will serve as the WPT's exclusive daily fantasy sports site, running live promotions and contests at WPT stops in the U.S. for the remainder of Season XII. The company will also host parties for all WPT players at the WPT bestbet Jacksonville Fall Poker Scramble and WPT Doyle Brunson Five Diamond World Poker Classic in Las Vegas.
"Fantasy sports players – like poker players – rely on a combination of skill and strategic analysis to be successful," said WPT President Adam Pliska. "DraftKings understands this, and we think our players are going to really enjoy the level of competition they'll find playing in DraftKings' daily fantasy tournaments."
"DraftKings is very excited about partnering with the World Poker Tour," said Anthony Pitts, VP Marketing at DraftKings. "DraftKings' daily fantasy sports is a dream product for pokers players; it's fun and easy to play, accessible, and strong analytical skills give you a decided advantage. We're looking forward to showcasing our product to the poker community."
The daily fantasy sports industry has exploded in recent years and has drawn the attention of many poker players. One of those players, Jonathan Aguiar, even decided to quit his career as a poker player to take a full-time job at DraftKings. Aguiar told PokerNews this year that the fantasy sports industry has many similarities to the world of online poker.
"I think we are seeing the beginning of [a boom similar to the poker boom] right now, which is why I got involved," said Aguiar. "It is also what made my skillset attractive to DraftKings. I've already lived through the boom once. In fact, I can remember what it felt like to have that excitement.
"I'm seeing a lot of young kids who are starting to supplement their lives or create full-time jobs for themselves playing fantasy sports because they are understanding of sports and the math necessary to beat these games. It is very beatable. ... I don't know if we will have a Chris Moneymaker moment, but I think it will have word of mouth that spreads like wildfire."
Check out the huge prize pools and 100% deposit bonus at DraftKings.com, and qualify for a chance to win $1 million for as little as $2!
For news, updates, and more follow PokerNews on Twitter and Facebook.