Caesars Entertainment Suing Massachusetts Gambling Chairman Over Casino Debacle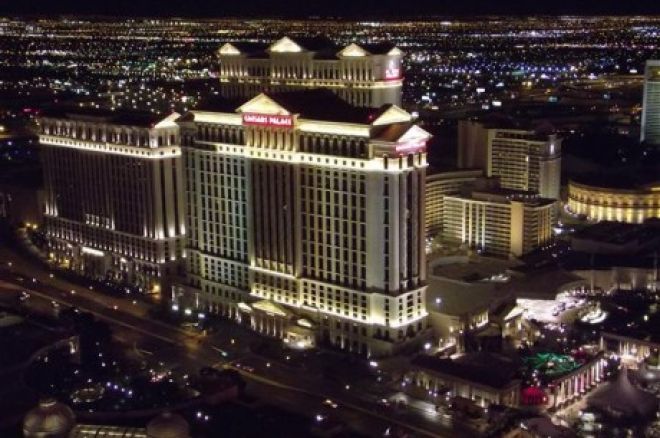 On Wednesday, Caesars Entertainment filed a federal lawsuit against Massachusetts gambling commission chairman Stephen Crosby, claiming that Crosby intentionally interfered with a contract that would have allowed Caesars to construct a $1 billion casino at the Suffolk Downs racetrack in East Boston.
Caesars partnered with Suffolk Downs after the state of Massachusetts approved casinos in 2011. The destination resort casino was expected to be one of the largest in the U.S. However, in October of this year, the Massachusetts Gaming Commission deemed that Caesars was not suitable to do business in the state. According to reports, state casino investigators raised several concerns about Caesars, including a business relationship with a person alleged to have family members involved in organized crime outside of the United States.
Caesars then withdrew its proposal for the casino, as requested by Suffolk Downs.
According to the lawsuit, Caesars is "challenging the constitutionality, objectivity and fairness of the treatment of Plaintiffs by Stephen P. Crosby, individually and as Chairman of the Massachusetts Gaming Commission, due to, among other things, Chairman Crosby's conflicts of interest and his failure to timely disclose them."
Caesars claims that Crosby has strong ties to landowner Paul Lohnes, who stands to benefit from a Wynn Resorts casino project in Everett, Mass., and that Crosby failed to publicly disclose his friendship with Lohnes in a timely manner.
"Chairman Crosby and members of the commission's staff have made untrue and misleading statements about plaintiffs and their affiliates," the lawsuit reads. "Chairman Crosby deprived plaintiffs of their due process and equal protection rights and tortiously interfered with plaintiffs' relationship with Suffolk Downs and right to fair consideration in the gaming suitability process."
The lawsuit claims that Crosby forced the state's gambling commission to be much tougher on Caesars during the suitability process, and that Crosby's actions caused the company to suffer "reputational and economic injury."
According to Boston.com, a spokesperson for the Massachusetts gambling commission said that the suit is being reviewed by the panel's attorneys.
Get all the latest PokerNews updates on your social media outlets. Follow us on Twitter and like us on Facebook now!