Inside Gaming: Singapore Looks to Ban Remote Gambling, Norway Bans Gambling Ads and More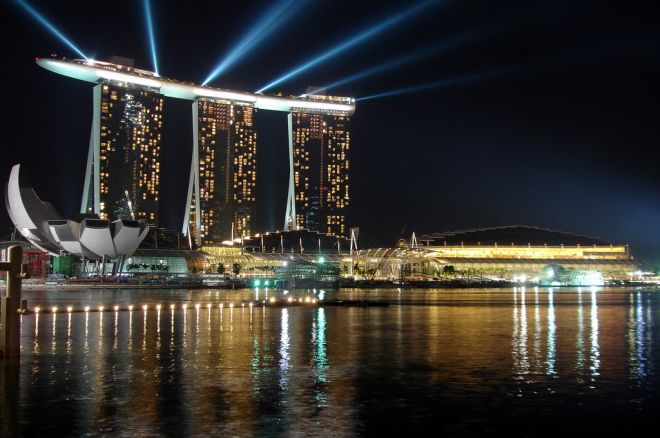 This week's edition of Inside Gaming consists of Singapore's mission to block remote gambling, a ban on gambling advertisements in Norway, and a new casino project in Mississippi.
Singapore vs. Remote Gambling
According to iGaming Business, the Singapore government is prepared to roll out new laws that will block access to online gambling websites, prevent payments to gambling operators, and outlaw gambling advertisements.
The full list of measures will be determined during public consultation. The consultation period is scheduled to last until Jan. 10.
Yahoo! News Singapore reports that S. Isawaren, the Second Minister for Home Affairs, announced these laws at a symposium on casino regulation and crime last week. Isawaren believes that remote gambling, and the associated risks that accompany it, have become too popular in the country.
In a 2011 survey distributed by the Singapore National Council on Problem Gambling (NCPG), 47 percent of respondents over 18 said they had participated in one form of gambling in the last year. Only one percent said they gambled online.
Iswaren cites global research that shows a nine percent annual increase in online gambling, and Lim Hock San, chairman of the NCPB agrees.
"We recognize that online gambling is an inevitable global trend that must be addressed," he said.
Iswaren adds, "While such measures may not be foolproof, they will impede access to remote gambling platforms and send a clear signal of the regulatory stance in Singapore…It is ubiquitously and easily accessible through the internet and mobile applications, especially by a younger and more tech-savvy generation."
Iswaren also referenced the possibility for illegal activities like money laundering with remote gambling.
Analysts now value Singapore's online gambling market at $299.4 million, and the expected growth is between six and seven percent annually.
Singapore's stance on online gambling could have effects on other Asian countries in the region, particularly in Japan where casino gambling is on the verge of legalization.
The Wall Street Journal and iGaming Business have more.
YouTube Agrees to Block Gambling Advertisements in Norway
The Norwegian Gambling Authority reached an agreement with YouTube to block advertisements from online gambling operates that aren't licensed to operate in the Land of the Midnight Sun.
This agreement came after a year-long investigation by the NGA into videos and promotional material uploaded onto YouTube by banned operators to target Norwegian customers.
The NGA submitted a list of 122 examples of banned operators advertising towards players based in Norway. YouTube agreed with this evidence, and will begin blocking this advertising.
"We know from before that YouTube requires content posted on their website must be directed by national laws," said Steinar Mjøs, an NGA advisor. "We are therefore satisfied that YouTube has taken the complaint into consideration and blocked videos that are in violation of the lottery law and gambling law."
The NGA's investigation began before the new Norwegian government assumed power this fall. Erna Solberg, who became the Prime Minister in October, has promised to "diversify the economy, privatizing state companies and reducing some of the highest taxes in the world, in order to give maneuvering space to the private sector."
Along this front, Solberg and her party members are interested in liberalizing the online gambling market. Right now, the only two online services that are allowed in the country are Norsk Tipping and Norsk Rikstoto.
For more, head over to iGaming Business and MastersPokerClub.com
Mississippi Gaming Commission OK's Casino
On Wednesday, the Mississippi Gaming Commission approved a casino project in D'Iberville, east of Interstate 110. According to Jay McDaniel, deputy director of the MGC, construction is expected to begin early next year.
The proposed Scarlet Pearl Casino Resort will feature 300 hotel rooms, a gambling hall, 15,000 square feet of outdoor space, 2,200 square feet of gift shop and retail space, a 250-seat buffet, a 75-seat gourmet restaurant, and a miniature golf course.
"We expected a significant enough project to move the needle," said MGC Chairman John Hairston. "The commission has concluded we already have plenty of slot machines so you need more visitors…That's beneficial to everybody, both the new venture and everybody else. And that's why we pushed so hard for the amentities."
Several casino and construction projects have been proposed in D'Iberville, but very few of them receive the green light.
"As these projects go, we've done a lot of them that never happen," Hairston adds. "If this one didn't happen, it would be a real surprise to me given the investors involved."
The Clarion Ledger has more.
Photo courtesy of The Swiss Rock.
Get all the latest PokerNews updates on your social media outlets. Follow us on Twitter and find us on both Facebook and Google+!