Parx Poker Ambassador Matt Glantz Discusses New Chip-Tracking Policy
Matt Glantz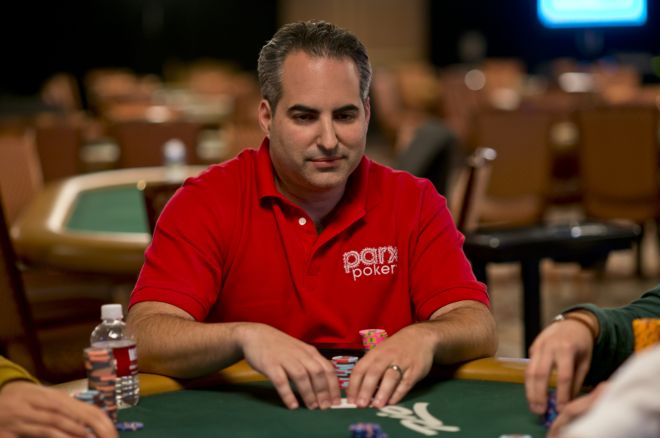 In wake of the counterfeit chip scandal that occurred at the 2014 Borgata Winter Poker Open last month, Parx Casino in Bensalem, Pennsylvania will be implementing a new chip-tracking policy in effort to stop a similar incident from happening in one of its events, specifically with the Parx BigStaxV coming up later this month.
In an exclusive to PokerNews, Parx poker ambassador Matt Glantz wrote about the new chip-tracking policy that will be put into place:
"The recent counterfeit chip incident in the poker tournament industry has led to very real concerns within the poker community. This has been a big wake up call for all of us. It is imperative the poker industry takes the necessary steps to prevent similar situations in the future. The beauty and the allure of the casino poker tournament has always been that the most novice of poker players can sit down at any table full of more experienced players and comfortably know that if he or she hits a good run of cards, winning is in his or her grasp. Confidence that all players are on an equal playing field is something we can not take for granted.
"As a matter of record, Parx Casino has always done a complete inventory of all tournament chips prior to the start and after the completion of every single tournament, as required by the Pennsylvania Gaming Control Board. A report is sent to the state Bureau of Gaming Operations at the end of each event as well, detailing any discrepancies in our inventory.
"Beginning with BigStaxV at Parx in February, tournament directors Dave Grubb and Tom Martucci are instituting a new policy that should help to deter any possible chip tampering at our venue. For every tournament held at the Parx Poker Room, the dealer at each table will be responsible for counting and logging the highest denomination chips for each seat at the table. At strategically determined breaks throughout the tournament, the dealer will be recording a log of chips at each table and our floor staff will be responsible for verifying and combining the logs to create a master list for the entire event. Also, as an additional measure the floor supervisors will be counting and logging every single chip (high and low denominations) at every table during the dinner break.
"In reality, there is nothing we can do to stop a criminal from introducing a fake chip, but these new policies will ensure we are updating the counts frequently and make the attempt fruitless, therefore discouraging this type of activity.
"We feel this new policy at Parx will deter any players from attempting the same type of illegal activity that has recently struck our industry. We will continually look forward to adding new safeguards at Parx Poker Room. We continue to appreciate suggestions from all players on new ideas to improve security.
"Thank you for the continued support. As always, I look forward to seeing so many friends and the entire east coast poker community at BigStaxV!"
The Parx BigStaxV series will take place February 20 through March 10, 2014, culminating with the Parx Big Stax 1500 — A $1,600 buy-in main event with a $250,000 guaranteed prize pool. You can learn more about the entire schedule of events by clicking here.
Get all the latest PokerNews updates on your social media outlets. Follow us on Twitter and find us both Facebook and Google+!