How bwin.party Plans to Address its Decline in Business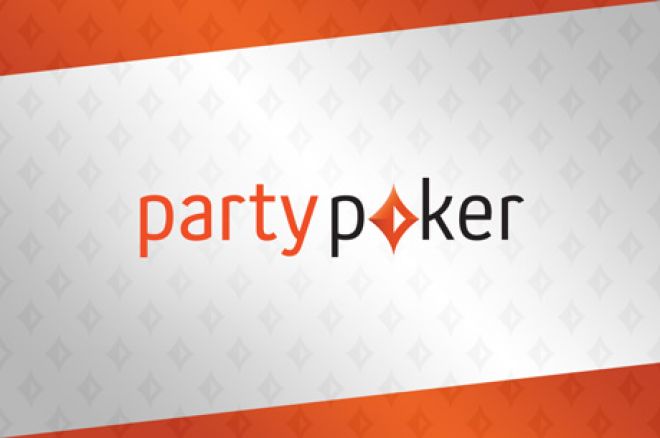 Publicly traded gaming operator, bwin.party digital entertainment plc, has been declining for years. To address its struggling business, the company plans reorganize its management, change its European brand focus, and seek investors in both its platform and other businesses.
According to the group's unaudited results for the six months that ended June 30, 2014, revenues have declined by 7.4 percent from €342.5 million ($443.5 million) in the first half of 2013 to €317.1 million ($410.6 million) in the first half of 2014. Clean EBITDA declined at an astonishing 23.6 percent from €60.7 million ($78.6 million) in the first half of 2013 to €46.4 million ($60.1 million).
While this alone might be a good enough reason for dramatic changes, to further emphasize the point are the group's losses. The group reported an operating loss before taxes of €100.4 million ($130.0 million) and a loss of €94.0 million ($121.7 million) after taxes in the first half of 2014. This is a sharp increase from the group's losses during the same period in 2013 when bwin.party reported an operating loss of €4.9 million ($6.3 million) and a loss of €11.6 million ($15.0 million) after taxes.
Management Reorganization
When huge losses pile on, it is usually management ultimately responsible. While the changes themselves haven't been fully disclosed, a shake-up in the management team and perhaps the group's board of directors could change in the near future.
Bwin.party's non-executive chairman Philip Yea touched upon these changes according to eGamingReview,
"I think the reorganisation that Norbert's [Teufelberger, CEO] announced today is actually pretty fundamental — very fundamental," said Yea. "So clearing the lines and getting the senior management team organized this way will lead to further changes which will get the customer connection back with the company, where it needs to be."
European Brand Focus
In order to build cross-selling opportunities between their different gaming offerings, bwin.party announced the group plans to focus more on its bwin brand rather than the partypoker brand going forward.
Bwin.party co-Chief Executive Officer Norbert Teufelberger emphasized while these changes have already been successfully happening to some degree.
"We have already been concentrating on the bwin brand in Europe, predominantly on sport, and we are seeing some early successes there," Teufelberger commented.
Teufelberger continued by emphasizing poker is not the group's important focus in the future.
"Then obviously from sports, you will be able to cross-sell into casino, into poker," he said. "So [poker] will still be a product which we'll be offering, but obviously we have defocused poker heavily."
This change in the group's mindset is not completely surprising. The group's Director of Poker Jeffrey Haas recently admitted that the rebranding of its poker offerings to be centered around the recreational player did not warm the hearts of all players.
Haas also sees that while the rebranding might have been a disappointment, the rebranding of the poker client in 2013 may eventually have a positive impact and the segment's revenues.
"I think we almost committed genericide with the new branding, which launched in September 2013, because it distilled poker to such a base level that it meant very little to people," said Haas. "It did not have the substance or character required to resonate with players in a meaningful way. So what we have done is taken the product launch and the brand launch and the overall offering and refined it. With our dot-com software changes, we have seen short-term revenue decreases among casual cash-game users, but over the long term as players play more sessions their lifetime values will increase. We are starting to see positive indications that this philosophical approach behind casual cash games and universal sit-out functionality is having a positive effect on player lifecycles and behaviors, and that in turn is having a positive impact on our poker revenues."
Investment Strategy
Teufelberger estimates an additional €65 million ($84 million) in revenues can be achieved through focusing on business-to-business (B2B) operations. The group has already had success with B2B supplying French gaming operator PMU and Danish gaming operator Danske Spil with sportsbook and gaming platforms.
The company hopes to realize another €40 million ($52 million) by selling non-core assets. The group has already disposed of its 40 percent stake in Austrian gaming operator Betbull and this is believed to be just the beginning.
Bwin.party may also seek new investments in its US-facing business. The group has experienced €7.3 million in losses during the first half of 2014 with similar losses expected to continue in the second half of the year. The losses for their US-facing business is not completely surprising and they expect to break even by 2016.
The group is also expected to be active in regulated gaming in Nevada and also in other states as regulations are approved. Yea believes that additional investment may be the best course of action for bwin.party in the US.
"[The US] is a business that, in due course, with the market opportunities it has, may benefit from having additional capital brought into it," said Yea.
Exchange rates provided by Oanda.com using the Sept. 8 spot rate.
Get all the latest PokerNews updates on your social media outlets. Follow us on Twitter and find us on both Facebook and Google+!