Inside Gaming: Gov. Christie Orders Emergency Team to Help Atlantic City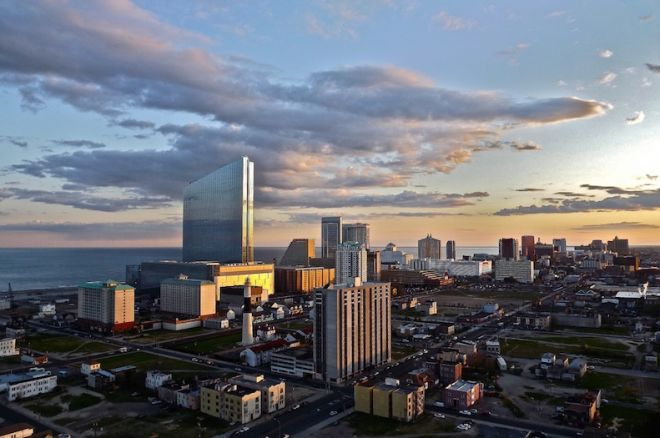 This week's Inside Gaming looks once more at Atlantic City struggles and the establishment of a new emergency team to try to help the Boardwalk bounce back, visits Delaware where casinos are enduring similarly difficult times, and reports on a pay cut for mogul Steve Wynn.
Christie Calls in Emergency Team to Address Atlantic City Decline
This week the University of Nevada Las-Vegas Center for Gaming Research compiled its "Atlantic City Casinos: December Summary" reporting the city's casino revenue figures for December 2014 and for the calendar year as released by the New Jersey Division of Gaming Enforcement via their Monthly Gross Revenue Reports. In another release, "Atlantic City Gaming Revenue: Statistics for Casino, Slot, and Table Win, 1978-2014," UNLV Center for Gaming Research provided further historical context for those numbers.
The December Summary shows a total revenue of a little over $2.74 billion for 2014 the eight remaining Atlantic City casinos, an amount representing a decline of -4.47% for the year. Of the eight, the embattled Trump Taj endured the biggest year-over-year slide with its revenue down -16.95% in 2014. The totals include both casino revenue and that made via online gaming which as we reported a couple of weeks ago was much more modest — just over $120 million for the year — than had been forecasted for online gaming's first year in the Garden State.
On the bright side, the -4.47% decline was the lowest since 2007, notes UNLV Center of Gaming Research Director David G. Schwartz. However Schwartz also points out the slot win total (almost $1.875 billion) represents the first time since 1991 that figure has been below $2 billion for Atlantic City.
In his Executive Summary of the figures reported in "Atlantic City Gaming Revenue: Statistics for Casino, Slot, and Table Win, 1978-2014," Schwartz explains how "Atlantic City casino revenue has fallen by more than 47% since 2006." "Since the mid-1980s, table revenues have been stagnant; adjusting for inflation, they've seen a large decline," explains Schwartz. But "Slot glaming has historically been more robust, and its current decline... is cause for concern."
Both Nevada and Atlantic City were hit hard by the recession that began in the U.S. at the end of 2007 and lasted the next year-and-a-half. But while Nevada has bounced back, Atlantic City has not. "Unlike Nevada, which in 2010 reversed its recessionary decline," explains Schwartz, "Atlantic City shows no sign of reversing its current losing streak."
Such was the context for yesterday's news that Governor Chris Christie had signed an executive order to create an emergency management team charged with pulling Atlantic City out of "an enormous hole." As reported on NJ.com, Christie has called on corporate finance attorney Kevin Lavin "to overhaul the daily operations and finances of the city" and corporate bankruptcy lawyer Kevyn Orr, involved with Detroit's bankruptcy filing last year, to work as Levin's special counsel.
"I can't wait any longer," explained Christie at a summit meeting with Atlantic City casino executives, citing the need for "more aggressive action... to confront the dire circumstances" facing the city and state. The team has been assigned to produce an action plan within 60 days.
Not everyone is enthused by Christie's order, with some Atlantic City officials among the dissenters. Mayor Donald Guardian initially stated he was "100 percent opposed" to the creation of the management team, although later spoke in more amenable terms regarding the order. Meanwhile City Council member Frank Gilliam told NJ.com he did not believe the emergency team was necessary, finding "it very imposing that we will basically have outsiders come into the city and dictate the direction of the city without sitting down with the city fathers and getting their input."
Visit NJ.com for more on Gov. Christie's emergency team.
Panel Proposes Help for Delaware Casinos
Meanwhile over in Delaware where the state's gaming industry has also struggled of late, a panel comprised of members of a state study commission yesterday voted 5-4 in favor of a taxpayer bailout that would take almost $46 million from the state's budget to help the state's three casinos.
As explained in the Daily Journal, the proposal being recommended has already been opposed by Governor Jack Markell and likely faces difficult odds being passed by the state's General Assembly. The proposal comes a year after the same panel recommended a $10 million bailout for the state's casinos, one that was approved by legislators.
The proposal comes from state senator Brian Bushweller and seeks to have the state pay 43.5% of the casinos' vendor costs, to cut the state's share of table games almost in half, and also to remove the table game licensing fee of $3 million paid together by the state's casinos. The proposal also includes provisions for marketing and capital expenditure credits for the casinos.
Read more about the proposal and its prospects at the Daily Journal.
Steve Wynn Takes a Pay Cut
Also in the news this week was the announced cut in base salary of Steve Wynn, CEO of Wynn Resorts, from $4 million per year to $2.5 million, as revealed in a financial filing by the company. According to VegasInc, the salary cut was described by company spokesman Mickael Weaver as part of "significant changes to its executive compensation practices" including incorporating a "performance-based equity component."
"This marks the first time Mr. Wynn has received equity as part of his compensation and now places a greater proportion of his overall compensation attributable to components that drive stockholder value versus fixed base salary," explained Weaver.
Wynn's base salary only represents a portion of the overall compensation Wynn annually receives. In 2013, for example, Wynn earned nearly $20 million including salary, bonuses, and other forms of compensation.
Other details in the filing regarding Wynn included the extension of his employment contract two more years to October 2022 and details regarding Wynn's future obligation to reimburse the company each year for expenses incurred while using the corporate jet, albeit with a $250,000 credit each year to Wynn "to offset his reimbursement obligations."
Also noted in the statement was the integral role Wynn has played over the years in the company's growth and welfare: "Mr Wynn's contributions to the company's longstanding, consistent achievement over the last decade have been, and continue to be, instrumental in creating significant stockholder value."
As reported here a couple of weeks ago, 2014 marked the first year in over a decade that Macau saw a decline in gaming revenue, with Wynn Macau suffering the steepest drop of all six casino operators on the island, with its stock price falling more than 38% during the year.
For more on Wynn's pay cut, the history of his compensation with the company, and the larger picture for Wynn Resorts Ltd., see the Las-Vegas Review Journal's report.
Photo: "Skyline," Grant Guarino. Creative Commons Attribution ShareAlike 2.0 Generic.
Get all the latest PokerNews updates on your social media outlets. Follow us on Twitter and find us on both Facebook and Google+!