PokerNews Did You Know: Negreanu, Rast, Gruissem, and Sands Chasing Lindgren's Record

Donnie Peters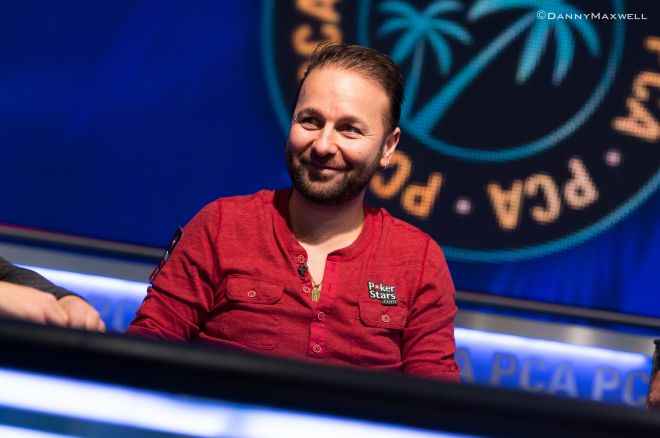 In 2011, PokerNews became aware of an interesting record thanks to some table chatter from Erik Seidel. The record was that only one player in the history of the game has earned $1,000,000 or more for five consecutive years.
That player is Erick Lindgren.
Lindgren's record was set during 2004 and 2008, when he earned no less than $1,042,998 from his forays on the felt. From 2008 to 2011, Jason Mercier had cleared the seven-figure mark for four years running, but he was unable to keep up the momentum in 2012 and fell short by roughly $500,000. Sam Trickett achieved four consecutive years from 2010 to 2013, but in 2014 he came up short.
With the close of 2014, a handful of players have locked up their fourth consecutive year winning $1,000,000 or more, and each of these players — four of them to be exact — are now in line to tie Lindgren's record. Those players are Daniel Negreanu, Brian Rast, Philipp Gruissem, and David "Doc" Sands.
How Long Will Lindgren's Record Stand?
With the abundance of events that garner a buy-in of $25,000 or more, there is little doubt that Lindgren's record will stand much longer. In previous years, there might've been one player gunning to tie his record, but 2015 will see four players able to reach it. All four of these players are regulars in the biggest buy-in tournaments around the world, especially the elite $100,000 buy-in events.
If we were going to put a number on it, we'd predict that two of the four will earn $1,000,000 for the fifth year in a row and give Lindgren's record a run for its money in 2016. Negreanu should be near a lock to earn over seven figures, and then the other three have a pretty equal shot at joining him. If we were going to join the prediction bandwagon, as Rich Ryan is so happily driving at 90 miles per hour, let's go with Negreanu and Gruissem reaching their fifth consecutive year in 2015.
We also like Ole Schemion to eventually tie or break this record, but he's still a couple years back after just completing his third consecutive year with $1,000,000 or more in live earnings.
Records are meant to be broken, right?
Scott Seiver Could Set a New Record
While we're discussing the record books, let's enter Scott Seiver's name next to Trickett's as the only two players in poker history to earn $4,000,000 or more from live tournaments in back-to-back years.
After 2014, Seiver bagged up $4,092,554 in live tournament earnings. That slightly topped the $4,085,453 he earned in 2013. We can argue all day that Seiver likely didn't have 100 percent of himself and question how much he spent in buy-ins to negate some of his profit, but the bottom line is that this is something only he and Trickett have ever done. Not Phil Ivey, not Negreanu, not Seidel, not Doyle Brunson.
This is a ongoing endeavor for Seiver, unlike Trickett who did this in 2011 and 2012, and he could really set himself apart if he's able to surpass $4,000,000 in live earnings in 2015. With $641,620 already earned and January not even complete yet, he could very much increase his record to three consecutive years.
If you're wondering who can join Seiver and Trickett, that would be Daniel Colman, Martin Jacobson, Negreanu, Felix Stephensen, Christoph Vogelsang, Thomas Marchese, and Mike McDonald. All seven of those players secured more than $4,000,000 in live tournament winnings in 2014.
Get all the latest PokerNews updates on your social media outlets. Follow us on Twitter and find us on both Facebook and Google+!