Sentencing for Poker Chip Counterfeiter Christian Lusardi Pushed Back to March 30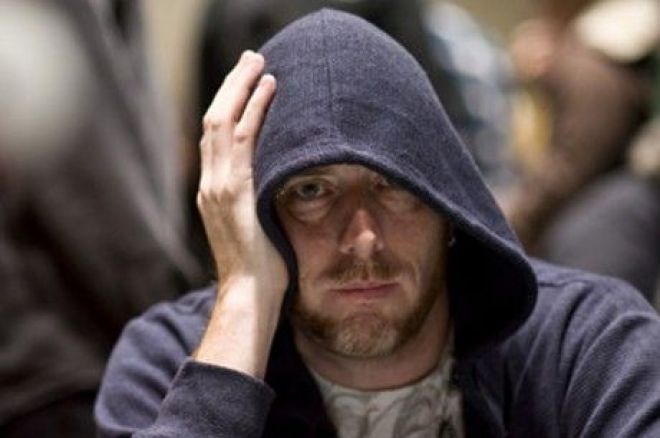 Poker chip counterfeiter Christian Lusardi, 42, the man responsible for introducing fake chips into last year's Borgata Winter Poker Open Event #1 $500 No-Limit Hold'em, was supposed to be sentenced last week — albeit for bootlegging charges — but according to court documents obtained by PokerNews his sentencing hearing has been pushed back to March 30.
Upon his arrest last year, Lusardi was taken to the Atlantic Country Justice Facility and had his bail set at $300,000. Lusardi later reached a plea agreement with New Jersey prosecutors – one that is unfortunately sealed. Lusardi technically reached a plea in regards to the Borgata counterfeit situation, which involved state charges, but that case was essentially resolved so he would be subject to the more serious federal charges stemming from pirating DVDs.
Lusardi, who had to surrender his passport and is only allowed to travel to North Carolina and New Jersey for court-approved excursions, was charged with copyright infringement back in February 2014 after more than 37,500 pirated DVDs were found in his Fayetteville, N.C. home. Lusardi was reportedly under close watch by authorities since mid-2012 after shipments of counterfeit DVDs were sent to him from China. Lusardi is said to have made nearly $1 million from his DVD bootleg operation.
Lusardi pled guilty to a two-count Criminal Information, charging him with Copyright Infringement, in violation of 18 U.S.C. Sections 2319(b)(1)&(2) and 17 U.S.C. Section 506(a)(1)(A), and Trafficking in Counterfeit Labels, in violation of 18 U.S.C. Section 2318. He was originally scheduled to be sentenced on Tuesday, Jan. 6, though his lawyers sought a postponement to allow for further research. Sentencing in the United States District Court for the Eastern District of North Carolina Western Division was then supposed to be on Feb. 18, but and Senior U.S. District Judge James C. Fox approved a Motion to Continue Sentencing Hearing, thus moving back the date to March 30.
"The Motion Picture Association of America, who represents the victims of Defendant's criminal activity, has not completed its victim impact statement," reads the motion. "The USPO requires the victim impact statement to finalize the U.S. Sentencing Guideline calculations and determine the amount of restitution Defendant owes. A representative of the Motion Picture Association of America has assured the Government that it is expediting the completion of its statement, which it will forward to USPO."
Lusardi's counsel and Senior U.S. Probation Officer Mark K. Parker consented to the motion, as did Assistant U.S. Attorney Susan B. Menzer, who is prosecuting Lusardi.
Lusardi was identified as the Borgata counterfeit culprit a few days after the tournament was postponed when he attempted to flush counterfeit chips down the toilet at the nearby Atlantic City Harrah's Resort and Casino. The chips clogged the sewer pipes, and it was game over for Lusardi, who was arrested for rigging a publicly exhibited contest, criminal attempt, and theft by deception.
PokerNews will be sure to update you on Lusardi as developments happen.
Get all the latest PokerNews updates on your social media outlets. Follow us on Twitter and find us on both Facebook and Google+!