New Jersey Total Gaming Win Continues to Decline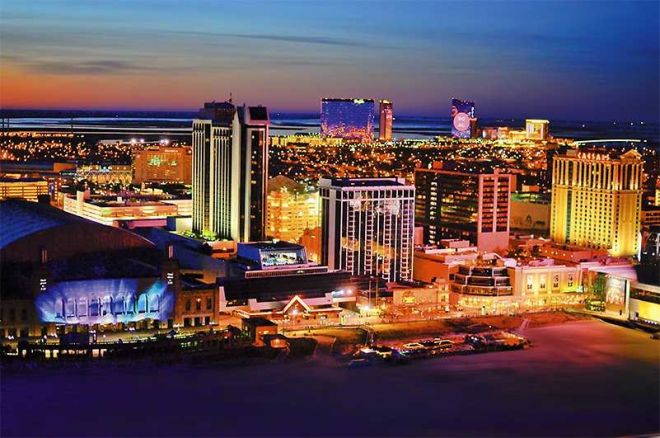 Although the state of New Jersey has reported a total Internet gaming win that is on the rise, overall casino gaming is down. This comes according to a note issued by the state's regulatory authority, the New Jersey Division of Gaming Enforcement (NJDGE).
In January and February of 2015, NJ licensed gaming operators reported just shy of $378 million in total gaming win, representing a 7.2-percent decline from the more than $405 million reported during the same period in 2014. This continues a trend of recent years of declining returns believed to be primarily due to competing casinos opening in neighboring states.
The decline isn't as sharp when taking into account the closure of three Atlantic City casinos during 2014, including Showboat Atlantic City shutting its doors in August 2014, Revel Atlantic City closing shop in September 2014, and Trump Plaza Hotel and Casino also closing in September 2014. These three casinos accounted for over $57 million of total gaming win for the first two months of 2014, or 14.1 percent of the total during that period.
When taking out the figures for closed casinos, total gaming revenue actually increased by 8.0 percent, which could mean that while the total gaming market is shrinking, the remaining casinos are grabbing a bigger piece of the pie.
New Jersey's Internet gaming win has increased by 11.1 percent during the first two months of 2015, with nearly $22 million being reported this year. The Internet gaming win total reported in the same period of 2014 was under $20 million.
This was primarily due to a strong January with BorgataPoker.com and partypoker NJ hosting the Garden State Super Series II (GSSS II), along with 888poker NJ and WSOP.com NJ combining player liquidity in some tournaments and ring games.
Internet total gaming win in New Jersey during February 2015 was fairly flat when compared to February 2014, increasing just 0.9 percent from $10.3 million to $10.4 million. A small increase is still a good sign for the state, considering the huge declines experienced in just about every other regulated and segregated gaming marketplace.
*Lead photo courtesy of atlanticcitynj.com.
For news, updates, and more follow PokerNews on Twitter and Facebook.