PokerNews Lifestyle Launches This Week!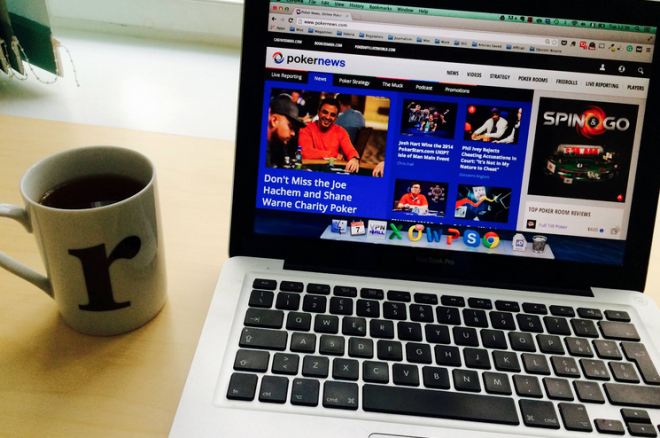 PokerNews is proud to announce a brand new section of the site, PokerNews Lifestyle, that will launch this week and is aimed at providing to our audience latest and greatest news on fresh gear, sweet gadgets, the best nightlife, fitness, exciting adventures, and much more.
Let's face it, people play poker for one main reason — cold, hard cash. It is true that many play poker for its gamesmanship, the bracelets, and the fun of playing cards, but it all boils down to putting money in your wallet so you can enjoy the finer things in life. PokerNews Lifestyle was designed to make certain that your extra money doesn't go to waste with daily articles on a wide variety of topics including health and fitness, style, nightlife, degeneracy and vice, technology, and travel.
Matthew Parvis, the Head of Product for all of IBus Media, the parent company of PokerNews, CasinoSmash, and BookieSmash, shared with us his excitement about the upcoming PokerNews Lifestyle section launch.
"Since the day I came over to PokerNews almost six years ago, I've wanted to do something like this with the site," Parvis said. "Now, finally, I think the timing is right."
"We're excited to do two things with PokerNews Lifestyle. First, create content that we feel poker enthusiasts will naturally gravitate towards to enhance their PokerNews experience. And second, we're aiming to bring new people to the game by not only showing them an aspirational lifestyle, but showing them that poker can be a fun way to reach those goals."
PokerNews Editor-in-Chief Donnie Peters expresses the excitement that all of us at PokerNews are feeling about the potential of the new PokerNews Lifestyle section.
"It's exciting times here at PokerNews with the launch of PokerNews Lifestyle," expressed Peters. "We all know why poker players really play the game, and that's to earn cold, hard cash. Titles are nice, but having the ability to afford that new watch you've been eyeing or those brand new designer shoes you've wanted is something to strive for. Now, thanks to PokerNews Lifestyle, you'll be up to date on the latest trends, hottest gadgets, and fresh products to help you really stand out from the crowd."
Get all the latest PokerNews updates on your social media outlets. Follow us on Twitter and like us on Facebook