Four Online Poker Hearings Scheduled In California; First On Wednesday, April 22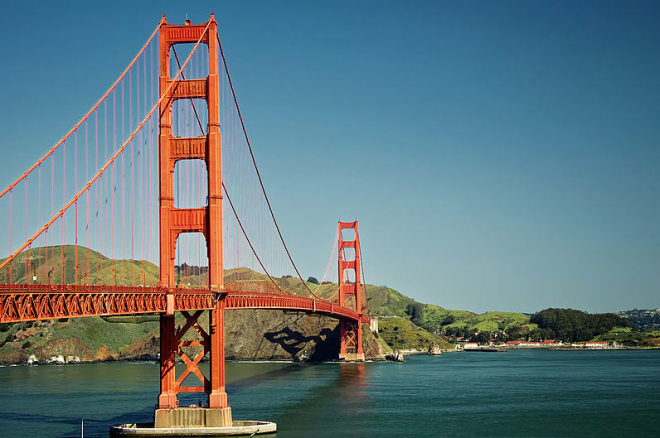 Legalization of online poker in California is a hot topic, as the most-populated state in the US debates whether or not to open its doors to the virtual game. Over the coming months, starting this week, the state has scheduled four hearings to discuss online poker and Internet gaming. The first will be this Wednesday, April 22, at 1:30 p.m. local time.
The following three hearings are scheduled for May 20, June 24, and July 8, all at 1:30 p.m. local time. As told by Chris Grove of Online Poker Report, "the existence of the hearings is a positive for California online poker."
The first of the four hearings scheduled plans to discuss AB 431, a bill introduced by Assembly Member Adam Gray in February. It states, "This bill would authorize the operation of an Internet poker website within the borders of the state. The bill would require the commission, in consultation with the department, to promulgate regulations for intrastate Internet poker. The bill would require those regulations to include, but not be limited to, a licensing process for an individual or entity to become an operator of an Internet poker website and rules for the operation of an Internet poker website."
That text is general and Grove wrote, "As Gray's bill (AB 431) is currently a shell that lacks an urgency clause, the bill needs to be heard and reported before May 1 in order to remain in play for the session."
The second and third hearings, scheduled for May 20 and June 24, are informational hearings to discuss the "Overview of Gambling in California — Legality, Authorization, and Regulation" and "The Legality of Internet Poker — How Prepared is California to Regulate It?" respectively.
On July 8, the fourth hearing will take place to address AB 9 submitted by Assemblyman Mike Gatto and AB 167 submitted by Assemblyman Reggie Jones-Sawyer.
The bill from Gatto was submitted in December of 2014. Speaking with PokerNews contributor Matthew Kredell, Gatto said that he thinks his new online poker bill introduced will solve the external challenges and many of the industry issues that prevented the state from passing online poker legislation in the past.
"I think we have a proposal that can unite all the various groups that were not previously united," Gatto said.
The one from Jones-Sawyer came in January, earlier this year. In the reintroduction of AB 167, two significant changes took place. As Kredell wrote, the bill "would soften bad-actor language to allow for PokerStars participation and not give licensing eligibility to the racing industry."
PokerNews contributor and podcast producer Rich Ryan believes "there are so many chefs in the kitchen in California," and he could very well be right. There are currently four online poker bills live in the Golden State, which boasts a population of nearly 39 million and is highly expected to provide a small-scale poker boom — at least in terms of regulated poker in the US — if the state does in fact open its doors to the virtual game.
For more information on the hearings and what to expect, visit Online Poker Report.
*Lead photo: Steven Pavlov via Wikimedia Commons.
Want to stay atop all the latest in the poker world? If so, make sure to get PokerNews updates on your social media outlets. Follow us on Twitter and find us on both Facebook and Google+!