Pass Me a Beer: Bad Beat Brewery is Las Vegas' Only Poker-Themed Brewery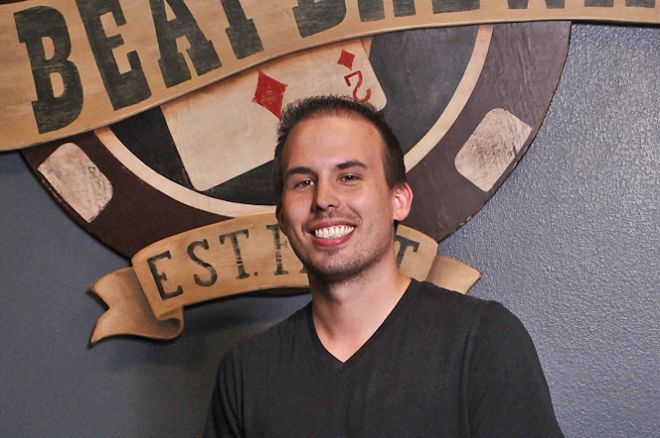 Beer and poker go hand in hand. Walk by any table during the 2015 World Series of Poker Main Event, and chances are you'll see a player or two sipping a brew. Double that toward the end of the night when players celebrate the bag and tag early. Nathan Hall is a man accustomed to mixing beer and poker, but not in the way described above.
Hall is actually the proprietor of Bad Beat Brewery (BBB), a poker-themed brewery located in Henderson's up-and-coming "Booze District." On Saturday, July 11 – as Day 4 of the WSOP Main Event hits the money – Hall will be celebrating the one-year anniversary of BBB.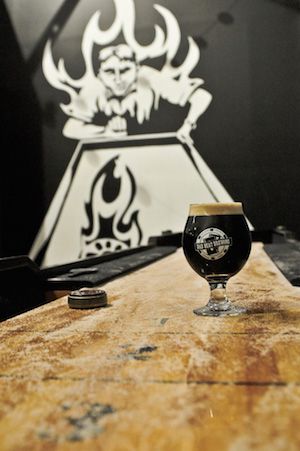 "At our anniversary party we will be having two barrel-aged beers," Hall told PokerNews. "One is our morning payoff — Imperial Breakfast stout — aged in a bourbon barrel. The second is a Strong Belgian Pale ale, 11%abv aged in chardonnay barrels. We will also be re-releasing Next Level, an imperial IPA, and we will also have four cask beers that day as well."
If you're a beer drinker, your mouth is no doubt watering by now.
Hall was inspired to open BBB after determining that Las Vegas was behind the times when it came to craft breweries, and because he felt people in Vegas could identify with it, he opted for the poker theme.
"It's a kickass name for a brewery, and poker is all I thought about for a long time so it made sense to have a big personal connection with the name," explained Hall, who is no stranger to poker.
In fact, his family introduced Hall to poker at an early age, playing for loose change and what not. Then, when he turned 19, a friend introduced him to Texas hold'em. Before long $20 tournaments were the norm, which inevitably morphed into low-stakes cash games. Upon relocating to Vegas, Hall even took up poker as his sole source of income, at least for a while.
"I think poker can help in any business," said Hall. "The focus and consistency you need to be successful on the felt is the same you need everyday running a business. As a start up you don't have the funds to hire as many people as you need so you need to wear a lot different hats to get the job done. That means no days off."
Since opening BBB, Hall hasn't played nearly as much poker, though he did managed to hire some help in the form of Head Brewer Weston Barkley and Director of Imbibing Operations Mike Dominiak. In addition, Mike's wife, Beth Dominiak, serves as BBB's artist, designing labels, artwork, etc.
I would love to one day have a presence at the WSOP
"I met Weston when I joined the home brew club S.N.A.F.U.," explained Hall. "He was the president at the time. We became friends and eventually led to me talking to him about my aspirations to open a brewery and getting his advice."
Hall continued: "I met Mike randomly at a sandwich shop that served craft beer. The owner was kind enough to let me bring in my homebrew to share with the customers and Mike and his wife happened to be one of the first people we served. Naturally he loved the beer [laughs]."
Since joining forces the trio have created popular beers like the year round Hoppy Times IPA and Bluffing Isn't Weisse Hefeweizen, which are just two of many. While BBB currently has its sights set on expanding in the Vegas market, Hall hopes one day his beer will make it's mark on the poker world.
"I would love to one day have a presence at the WSOP because I believe we offer the poker players and fans something unique," said Hall. "Especially with our anniversary party falling every year during the WSOP I think it could be a cool event for those that could attend to do so."
Those interested in learning more on BBB, be sure to visit their website. You can also find bottles of their products at Khoury's Fine Wine and Spirits, Sprouts, Total Wine, Lee's Discount Liquor, Whole Foods, Vons, Downtown White Cross Market, Smiths, and Albertsons.
*Photos courtesy of Sarah Eyk Photography.
Want to stay atop all the latest from the 2015 WSOP? If so, make sure to get PokerNews updates on your social media outlets. Follow us on Twitter and find us on both Facebook and Google+!
Executive Editor US, PokerNews Podcast co-host & 2013 WSOP Bracelet Winner.