Inside Gaming: Frissora New Caesars CEO, Macau Down Again, Mickelson in the Rough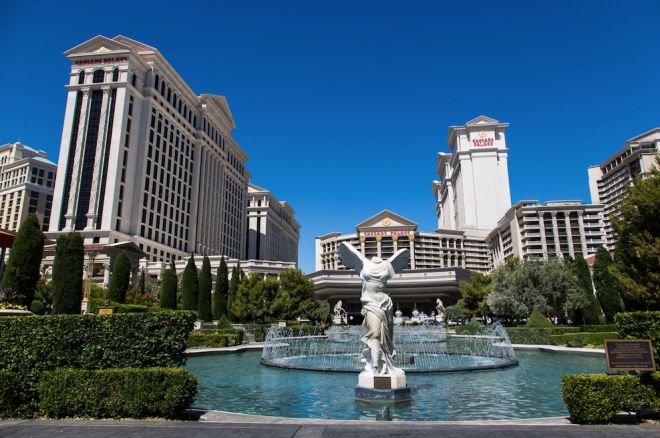 In this week's installment of Inside Gaming, Caesars Entertainment Corp. has a new CEO for the first time in a dozen years, Macau sees a decline in revenue (again) although there's a possible silver lining to the cloudy forecast, and golfer Phil Mickelson gets linked to a federal money laundering case.
Frissora Takes Over, First New Caesars CEO Since 2003
In January Caesars Entertainment Corp. announced its intention to file Chapter 11 bankruptcy on its largest operating division, then in early February came the news that longtime Chief Executive Officer Gary Loveman would be stepping down from the CEO role he had held for 12 years.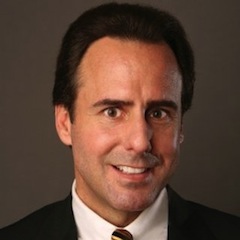 On Wednesday, Mark Frissora officially took over as Caesars' new CEO as Loveman moves over to continue as chairman of Caesars Entertainment where he will continue to oversee the restructuring of Caesars Entertainment Operation Co., the division in bankruptcy. Frissora previously served as CEO of the auto-parts maker Tenneco, Inc. from 2000-2006, then as CEO of the rental car company, Hertz Global Holdings, Inc. from 2007-2014, though has no prior gaming industry-related experience.
The Las Vegas Review-Journal reports that "according to a securities filing, Frissora will earn $1.8 million in salary and can earn up to 150 percent of his base salary in bonus pay."
Frissora comes to Caesars at a tumultous time in the company's history. The bankruptcy filing on the CEOC in January is part of the company's ongoing effort to manage its nearly $23 billion debt, the majority of which concerns the CEOC's 40-plus properties. The CEOC's share of Caesars' overall debt stands at $18.4 billion, with the bankruptcy filing designed to pare that down to $8.6 billion.
In a press release from Caesars this week, Frissora expressed enthusiasm about his new position.
"I am excited about the opportunities ahead and to become part of such a dynamic company and industry," said Frissora. "Caesars has a diverse collection of assets, a highly engaged management team and employee base and strong loyalty among its customers. I am working with the leadership team and the Board to formulate a multi-year growth strategy for the company that spans our footprint in Las Vegas and other markets."
For more on Frissora, Caesars, and the challenges they together face in the coming months, hop over to the LVRJ.
Macau Gaming Revenue Down Again As Travel Restrictions Eased
Two stories to report out of Macau this week — some good news and some bad news. We'll start with the bad.
This week gaming revenue figures for June were released by Macau's Gaming Inspection and Coordination Bureau, and those numbers showed a decline of 36.2% year-over-year.
If that sounds like a familiar refrain, that's because it is — this marks the 13th-straight month Macau has experienced a gaming revenue decline, with June's 17.4 billion pacatas (the equivalent of about $2.18 billion USD) matching the lowest revenue total since November 2010.
The latest revenue report comes along with potentially brighter news, however, as China announced it is easing restrictions on travel to Macau. According to Bloomberg, the official Xinhua News Agency has reported those holding China passports may now stay in Macau seven days at a time (up from five), and they are also now permitted to visit Macau twice every 30 days rather than twice every 60 days.
It was last year that China imposed restrictions on residents' travel to and from Macau "in response to what was believed to be widespread cheating on the part of visa holders who claimed to be visiting another destination while only staying in Macau," Bloomberg explains.
The easing of restrictions may make it easier for high-stakes gamblers to make the trip to the Special Administrative Region more frequently. Bloomberg also reports that stock prices for Las Vegas Sands Corp., Wynn Resorts Ltd., and MGM Resorts International all rose in the wake of the news regarding the easing of travel restrictions.
For more on Macau's current and future prospects, ferry over to Bloomberg.
Mickelson Connected to Multi-Million Dollar Money Laundering Case
Earlier in the week ESPN's Outside the Lines reported that an especially large transfer of funds by professional golfer Phil Mickelson, three-time Masters champion and winner of 42 PGA tour events, has been identified as being part of "an illegal gambling operation which accepted and placed bets on sporting events."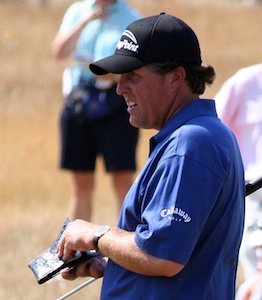 According to the report, while Mickelson himself was not charged with a crime, former sports gambling handicapper Gregory Silveira "pleaded guilty to laundering approximately $2.75 million of money that two sources told Outside the Lines belonged to Mickelson."
Last week in a California U.S. District court, Silveira reached a plea agreement that involved his submitting a guilty plea to three counts of money laundering occuring between 2010 and 2013, with the unnamed "gambling client" listed in court documents being Mickelson, according to ESPN's sources. Silviera faces up to 60 years in prison, although speculation is that by cooperating his sentence will be shorter.
It is unknown what exactly the money transferred represented or how it might relate to the involvment of Mickelson who is known to have a predilection for sports betting. "Typical of money laundering cases, the nearly $3 million is loosely described as 'proceeds' in court documents," ESPN explains, "though that doesn't necessarily mean in this case gambling winnings or losings."
In late May 2014, Mickelson was investigated regarding possible insider trading in a case involving the famous gambler Billy Walters and billionaire businessman Carl Icahn. Mickelson was cleared of any wrongdoing in one transaction while a second may still be under consideration. Mickelson reportedly netted about $1 million from those well-timed trades occurring in 2011 and 2012.
Known for placing huge sports bets, Mickelson (and some friends) prior to the 2000 NFL season once famously bet $20,000 on the Baltimore Ravens to win the Super Bowl, laying down $20,000 at 22-to-1. The Ravens did win the Super Bowl that year, earning Mickelson's group a handsome payday.
Chip your way over to ESPN to read more about "Lefty"'s alleged involvement in another seven-figure sandtrap.
Photos: Caesars Palace, Joao Carlos Medau, Creative Commons Attribution 2.0 Generic; Mark Frissora, Caesars Entertainment Corporation; Phil Mickelson, Steven Newton, Creative Commons Attribution 2.0 Generic.
Want to stay atop all the latest in the poker world? If so, make sure to get PokerNews updates on your social media outlets. Follow us on Twitter and find us on both Facebook and Google+!