Poker Central Head of Programming Dan Russell on What to Expect from the 24/7 Channel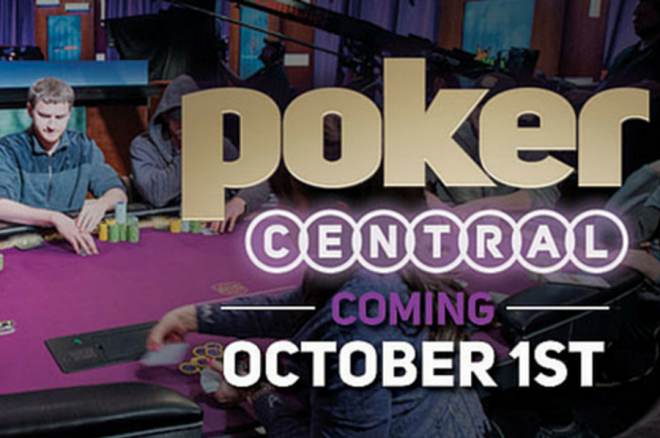 The launch of Poker Central, the world's only 24/7 Poker TV network, is less than a day away, and it seems poker fans across the country are excited, perhaps none more so than that of the networks Senior Vice President of Programming Dan Russell.
While specifics concerning Poker Central have not been revealed – such as what cable and satellite providers will carry the channel (sources tell PokerNews that partners will be revealed on launch day as well as in the coming weeks and months) – Russell, a 27-year veteran of the television industry, was kind enough to shed some light on what fans can expect.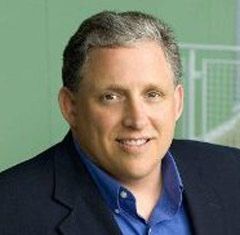 "What we've done is develop three categories on content that we're launching with," explained Russell. "One is past seasons of some of the most recognizable and successful poker tour brands in the US, so we'll have past seasons of the World Poker Tour, Heartland Poker Tour, Alpha 8, and series such as Poker After Dark, Face the Ace, and High Stakes Poker."
Those shows and more were revealed earlier this week when Poker Central released its inaugural programming lineup, but Russell took it a step further and divulged what show would be the first-ever to air on the new network.
"Remember we're launching at 6 a.m. on the East Coast, so the first thing you'll see on Poker Central is an episode of Premiere League Poker," said Russell, who went on to explain that poker shows from across the world – ones that have never been shown in the US – is one of the things he's most excited about.
"One thing that has me excited is there is a ton of poker that hasn't run on television in the US, it's coming from the UK, Australia, Asia and such. In primetime at launch, it's going to be over 50% premiere launch in the US including Premiere League Poker, Women's World Open, and Heads-up Grand Slam Poker, just to name a few."
We're going to do everything we can to help grow and play up the appeal of poker.
While Russell has lined up some premiere broadcasts, perhaps the most notable was missing from their programming announcement – the World Series of Poker.
"Here's the deal," Russell offered. "ESPN basically owns all that stuff, so we do not have access to it. However, things are still in negotiations. We are talking to them about WSOP Europe and Asia-Pacific content, which is 40-50 hours and really good. That's a possibility for us, and there are other potential opportunities. As far as past WSOP broadcasts from the US, that's not in the mix for us right now."
While Poker Central won't be airing iconic moments such as Chris Moneymaker's boom-inspiring win in 2003 or the "Aussie, Aussie, Aussie" chant of 2005 (at least for now), they will keep things fresh with different formats and original programming such as the recently announced Pokerography and Inside Poker — both of which will premiere in early 2016.
"I'm very excited about Pokerography," Russell boasts. "I just got the first cut in, and it exceeded my expectations. I think it's going to be a true signature series for us. Some people will probably say it reminds them of a 30 for 30, which wouldn't hurt my feelings if they did. We've got iconic players in this series spilling their guts. They've been interviewed a thousand times, but there's still things they've never said before. It's magic. They're great players and real people."
Russell continued: "The original shows that we produce are primarily going to be shows that are sort of off-the-felt. We have so much we can acquire that is on-the-felt content that we want to give a better perspective of these players, build up the game, because we have some great characters in poker. For us to succeed, we obviously have to satisfy the needs and expectations of the hardcore poker fans, but we also have to bring in a newer and larger audience."
Brining great programming to viewers is nothing new for Russell, who previously served as Vice President of programming for Discovery Communications, Inc. and head of programming for several networks including Animal Planet. In fact, he was the one responsible for bringing the late Steve Irwin, AKA "The Crocodile Hunter," to American television. He also headed up programming for Travel Channel, during which time he helped bring about one of the game's most iconic shows.
"While I was there we came across a very interesting product and something that was not dead on travel, but very much unique and different, kind of ahead of the curve," Russell reflects. "That was something called the World Poker Tour. I was part of the team that launched that. I fell in love with the game of poker."
Aside from playing in a monthly neighborhood game, Russell didn't have much poker experience, but after becoming the primary liaison between the Travel Channel and the WPT, he had the opportunity to meet the biggest names in the game.
"I got to travel around different venues and on the tour," said Russell. "Absolutely fell in love with it, especially having a perspective from the inside. What was great was just combining poker with my career, so the three years that I was at Travel Channel when WPT was there I was living the dream."
They say all good things come to an end, and eventually Russell moved back to Animal Planet before joining the launch team for Velocity, the first 24/7 network targeting an upscale male audience. Russell was sure to use his connection to friend Adam Pliska to work out a deal to have past seasons of the WPT on at different times on the schedule.
"I may have left poker, but it didn't really leave me," Russell chuckled. "Along the way I found ways to keep in the mix."
Indeed, Russell soon got the opportunity to move over and head up production and programming for Poker Central, a position he gladly accepted due in no small part to the fact that he "saw a great renaissance coming and great prospects for a 24/7 poker channel."
Now, Russell spends his time getting pitched new poker-themed television shows everyday.
"Unfortunately we can only do so many, but I will say there is not a shortage of really good ideas for original poker content, which is really exciting to me. The one thing I would say is our goal right now, we're planning for upwards of 10 original series to roll out across the first 12 months."
People like Matt, they trust him, they know he loves sports and is an ambassador for poker.
Aside from Pokerography, the other original show in the pipeline is Inside Poker, which will be hosted by famed tournament director Matt Savage, who PokerNews spoke to yesterday.
"With Matt Savage's series, he's got such great relationships he can interview and get comments, just perspectives from the players and big names in the industry, in a very unfiltered fashion," said Russell. "People like Matt, they trust him, they know he loves sports and is an ambassador for poker, so we feel really good about that series.
"The original stuff is going to focus on expanding the knowledge, understanding and experience of who these players are so when they're in tournaments fans will root for or against them. They're going to either love them or hate them. That's going to make for great television."
Russell and Poker Central also plan to original content in the form of special events, such as the $500,000 Super High Roller Bowl that filmed this past summer.
"We'll continue to do things like that where we have something big," Russell concluded. "We're not going to do ordinary things. It's either going to have unprecedented access or big-time players. We're going to do everything we can to help grow and play up the appeal of poker."
For more information on Poker Central, be sure to like them on Facebook and follow them on Twitter.
Want to stay atop all the latest in the poker world? If so, make sure to get PokerNews updates on your social media outlets. Follow us on Twitter and find us on both Facebook and Google+!
Executive Editor US, PokerNews Podcast co-host & 2013 WSOP Bracelet Winner.