Lead Actor Stéfano Gallo Talks Cold Deck Movie; Releases Via Video on Demand Today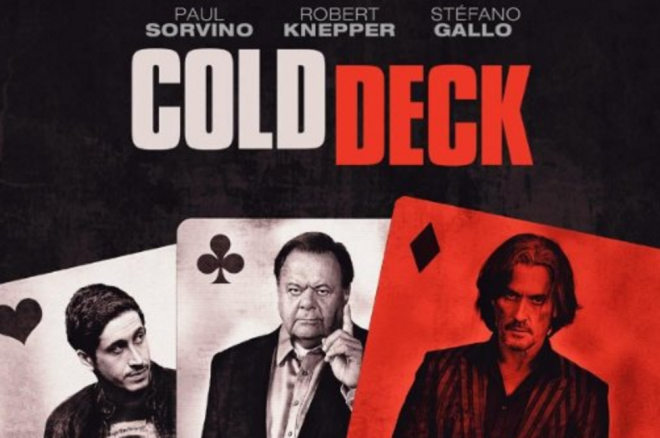 Poker movies are hit or miss. Aside from Rounders, most are critically panned, while every once in awhile one comes along that does the industry justice. On December 1, a new poker-related movie titled Cold Deck becomes available nationwide via video on demand (VOD).
The film, which will premiere in LA at the Laemmle North Hollywood Theatre and in Toronto at the Carlton Cinema on December 4, is directed by Zack Bernbaum and written by Stéfano Gallo, Jason Lapeyre and Slater Jewell-Kempker.
Gallo, a newcomer who also produced and stars in the film, plays Bobby Locke, a down-on-his-luck poker player stuck in a dead-end job that can barely pay for his mother's medical care. His skills at the table are put to the test regularly at 'Scruples', a club run by an enigmatic father-figure affectionately known as Chips, played by Paul Sorvino (Goodfellas). Fed up with his lot in life, Bobby decides to seize the opportunity that arises when he is invited to a secret high-roller game, and along with his friend Ben, plots to rob these wealthy businessmen. Unfortunately, the game is presided by Turk, played by Robert Knepper (Prison Break; The Hunger Games: Mockingjay) who viciously sets out to get revenge. Now Bobby is caught up in a new kind of game, one that could threaten his very survival.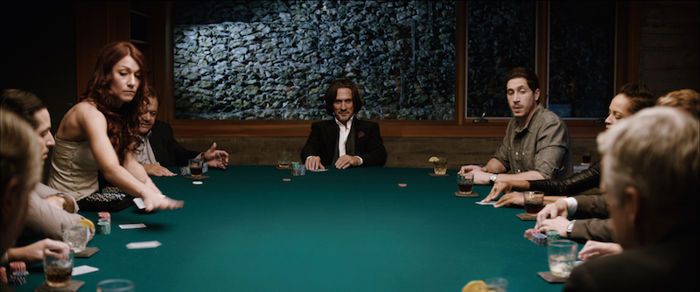 PokerNews had the opportunity to speak with Gallo, who was happy to talk about the film.
PokerNews: How did the idea for Cold Deck come about?
Gallo: The original idea was mine. I wrote the first draft of the script. We had another writer come on and write another draft. We kind of collaborated a bit. It always changes a million times from when you first write it to when you get a shooting draft. It was a lot darker when I first wrote it, but you know how it is with movies, they don't always let you do all the stuff you want to do.
Do you have a background in poker?
I used to play a lot. I played a couple World Series of Poker events. Never the $10K Main Event, but a couple $1,500 tournaments. I used to play a lot, probably between the ages of 18-25. We have quite a big underground poker scene here in Toronto, so I was exposed to that for a long time. That's part of the reason it was darker in the first couple of drafts, because it can be a real degenerate game, at least it is here
The people and the things you see when you're around that for a long time is really unique to that atmosphere. A lot of the language in the movie changed. It was heavy on poker language when I first wrote it, but when producers and others come on, they say no one understands what it is, so a lot of that had to be ironed out.
Do you still play poker?
I still play, I just don't play professionally. I was playing sort of semi-professionally. It was like a job. I played 8-10 hours a day, I had my Excel sheets, my bankroll. That's kind of where I was at.
What is your background in film?
My background is as a lawyer. I actually was a lawyer before I focused completely on film. I started a law firm, I still own it, but I haven't worked this in six or seven years. I still have that, but I'm focusing on all film stuff.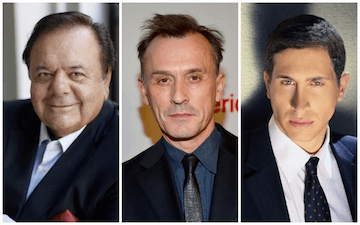 I've been acting my whole life. I used to do a lot of theater when I was younger. I did it in three languages – English, French, and Italian – so I have a lot of theater training. I also trained in L.A., so I've been doing this for a long time, but it's just one of those things where even if you're really talented, no one knows until you do something that gets you in front of people. This movie is one of those things; it kind of establishes me that I'm capable of doing a lead role with established actors.
Speaking of the other actors, Robert Knepper and Paul Sorvino are big names in the industry. Both did a great job in the film. What was it like to work with the two of them?
When you work with different actors, everyone works differently. Everyone has a different way of working, so you not only learn a lot from different people, but you see a lot. Those two guys are very different from each other, they have very different personalities.
They're both really nice guys. Robert is like the opposite of T-Bag in Prison Break. He's a warm, nice Midwestern, wholesome family guy. Paul is just boisterous Italian, always singing, always laughing and making jokes. It was a fun experience working with both of them. I'm kind of a quiet guy because of my method background, I'm always focused and in the zone, whereas Paul has been in it awhile and enjoys joking around.
Are those guys fans of poker? Do they play?
Neither of them is a hardcore poker player, but they learned what they had to for the film. In the movie, Knepper's character isn't supposed to be a master poker player, he's supposed to be a rich guy who hosts games. Sorvino's character runs Scruples and is more of an aggressive, experienced player.
How's the poker community reacted to the film thus far?
I've been kind of surprised. It's a crime drama with a backdrop of poker, but it's not a movie about poker. I'm a little surprised by how many articles are being written on poker sites. I guess a lot of poker movies don't come out, so when they do they get a lot of attention in those circles.
Check out the trailer for Cold Deck here:
Want to stay atop all the latest in the poker world? If so, make sure to get PokerNews updates on your social media outlets. Follow us on Twitter and find us on both Facebook and Google+!