Discover Some of the Best Poker Twitch Streams to Follow in 2016, Part 1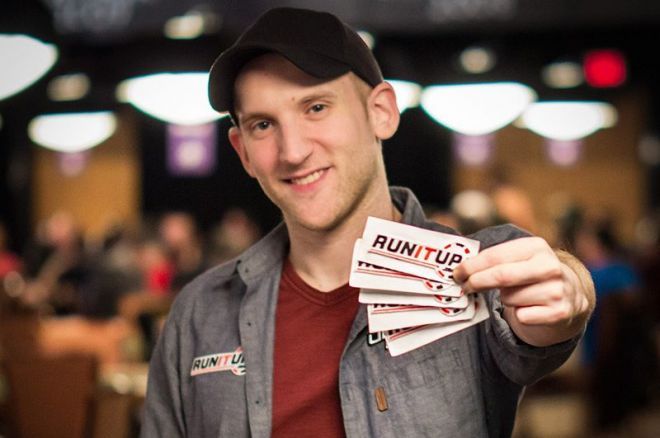 Poker streaming on Twitch continues to grow throughout 2016 with many of the top players showcasing their talents. The popularity is primarily attributed to being able to see inside the minds of some of the biggest names in poker in realtime with an entertaining format.
Online poker rooms, casinos, and media have also taken advantage of this format to showcase some of the top talents and biggest games they are featuring. For the next few weeks, we will update you on who some of the most popular poker streamers are, including those that have recently appeared on the PokerNews Twitch channel.
While the PokerNews Twitch channel is relatively new, in a short period of time it has already shown the company promise and attracted over 1,300 followers.
Here is Part 1 of our list of some of must-watch poker streams on Twitch in 2016:
Jason Somerville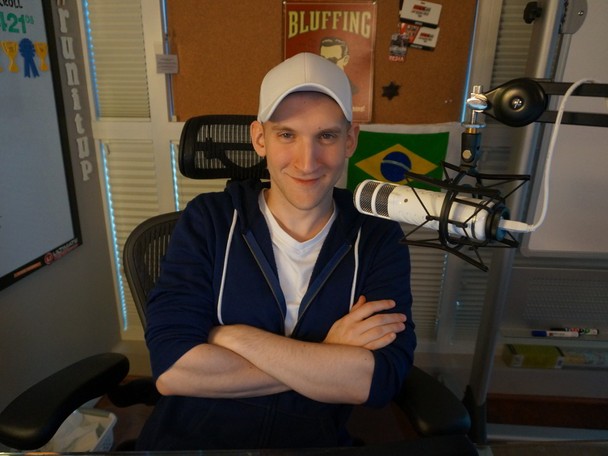 It doesn't get any bigger than the Run It Up Twitch stream hostied by World Series of Poker gold bracelet winner Jason "JCarver" Somerville. Earlier this month, Somerville's stream was the first in poker to surpass a mind-numbing 10 million views. Additionally, his channel features over 160,000 followers, making it by far the most popular poker stream.
The 29-year-old PokerStars Team Pro is considered to be the pioneer of poker on Twitch after he launched his channel back in 2014 when he was a member of the Ultimate Poker team. When Ultimate Poker closed shop later in the year, he went on his own before combining forces with PokerStars.
While Somerville grew in popularity due to his streaming of online poker, lately he has also ventured into the live format of streaming at many popular live events such as the PokerStars Caribbean Adventure, Aussie Millions, and his own Run It Up series in Reno.
According to a recent interview with CardPlayer, Somerville attributes his success to hard work, connecting with his community, and providing a fun and educational show.
"I think there are three main components to success in Twitch streaming," Somerville shared with CardPlayer. "First is being consistent. For example, I live stream seven days a week for six hours a day. People know that they can watch me. Secondly, I try to be welcoming and engage with my community. There are people who show up in the chat everyday or at least multiple times a week, and that helps create a community. Finally, I think it's important to have a unique approach that is interesting. In my case, I try to not just be educational and informative from a strategy perspective, but also just to have fun every single day, win or lose."
Check out Jason Somerville on Twitch.
Jamie Staples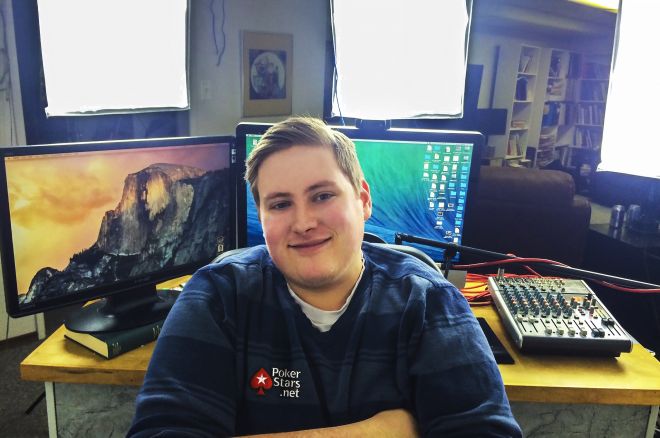 Friend of PokerStars Jamie "PokerStaples" Staples has also carved out a name for himself thanks to the relentless work he puts into his Twitch stream. With over 3.2 million views and almost 60,000 followers, his stream is one of the most watched by poker enthusiasts looking for both entertainment and to pick up a poker tip or two.
The Canadian credits Somerville along with the strong desire to interact with the poker community as the reasons he began to get involved with poker streaming.
"I saw what Jason Somerville was doing and wanted a way to participate more," Staples shared with PokerNews. "Twitch gave me a way to get more involved with poker as well as the poker community."
Like many poker streamers, Somerville also offers a subscription plan where for $4.99 his biggest fans can not only support his hard work and dedication, but also be able to enjoy on-demand versions all of his videos that he recorded during the last two months and more.
Check out Jaime "PokerStaples" Staples on Twitch.
Poker Central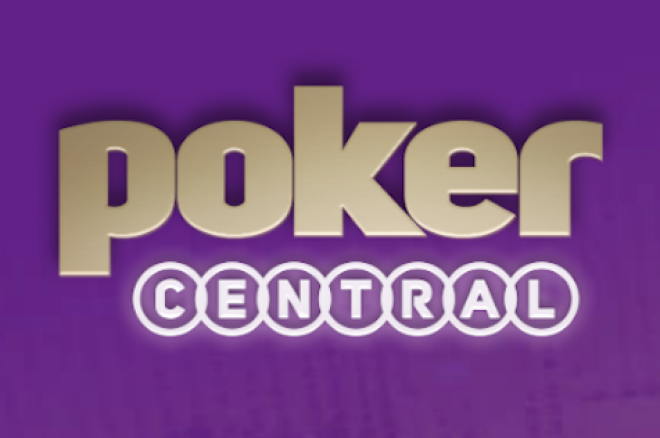 Like Poker Central itself, its Twitch channel is also relatively new, but due to its 24/7 action-packed poker coverage has quickly grown in 2016 as one of the most popular in the world with over 2.2 views and almost 17,000 followers.
In addition to providing some of the best highlights that took place in poker history, the channel also features its own content, most notably professional poker player and television personality Maria Ho.
Ho also hosts her own popular Twitch channel. While not on the level of Somerville or Staples, her channel does feature almost 68,000 views and 6,000 followers.
Check out Poker Central on Twitch.
Daniel Mar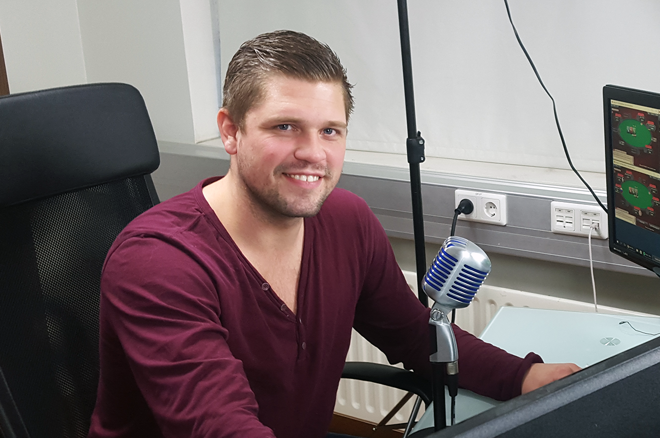 Iceland's Daniel "djaniel88" Mar, recently featured on the PokerNews Twitch Channel, is an up-and-coming poker streamer on Twitch. Streaming five days a week, Mar has already due to his entertaining personality grown his channel to almost 27,000 views and over 1,800 followers.
Mar recently shared with PokerNews his enjoyment of streaming and why his fans tune in to see what he is up to.
"Basically, the stream is me being myself, having fun while playing poker and interacting with the people that are watching me," he said when asked to describe his stream. "I'm playing low- and mid-stakes [tournaments], and I try to entertain the viewers along with giving them a little insight on my thoughts while playing."
Since Mar focuses mostly on low- and mid-stakes tournaments, many players should be able to relate to his endeavors. Despite him not playing many big buy-in events, he has amassed over $500,000 in online cashes, according to his PocketFives profile page. His stream also provides players an insight on how to properly use a HUD, with him using Jivaro and explaining why he is making some of the moves with the information the software provides.
Check out Daniel Mar on Twitch.
Courtney Gee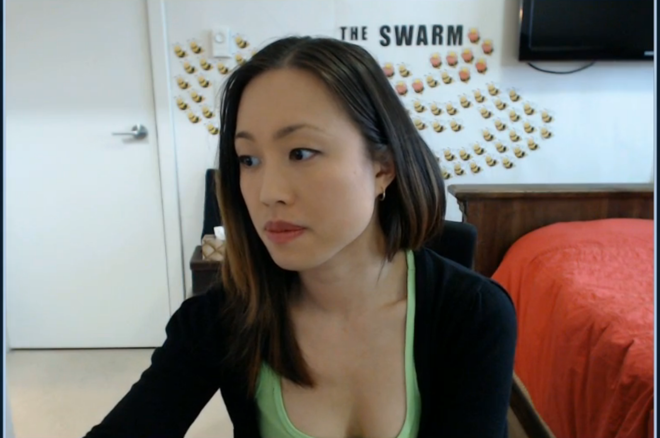 Like Mar, Canada's Courtney "courtiebee" Gee was also recently featured on the PokerNews Twitch channel. Gee has quickly become one of the most popular to watch with almost 145,000 views and over 9,400 followers.
Gee recently shared with PokerNews that streaming has helped reignite her passion for poker after taking some time off after being diagnosed with lupus after bouts with pneumonia and scarlet fever in 2014.
"Streaming has really rekindled my passion for the game," Gee explained to PokerNews. "When I stream, I get the human interaction that's often missing when playing full-time online poker. I stream because I love my community and I love interacting with people."
Whether or not Gee's streaming has also helped her succeed in poker, is up for debate, however, to the delight of her fans just last week she appeared on the final table in the PokerStars Big $55 and last month took second place in the PokerStars Big $109.
Some of Gee's success not only relates to her alluring personality, but also the community building her channel provides via her unique Bee Fights. If you are curious what Bee Fights are, they are a great way for Gee's fans around the world to interact with each other by competing in play-money tournaments taking place via the PokerStars Home Games.
Americans can participate in these tournaments as well, considering there is no buy-in and the game is played for bragging rights by being showcased on her Bee Fights Champions list on her Twitch channel.
Check out Courtney Gee on Twitch.
Want to stay atop all the latest in the poker world? If so, make sure to get PokerNews updates on your social media outlets. Follow us on Twitter and find us on both Facebook and Google+!