Is This Stopping You Building Big Stacks? Click Here to Discover More
Nick Wealthall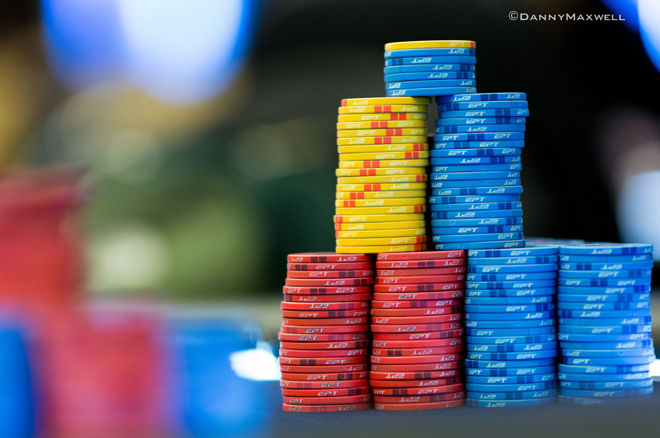 When you play do you often find yourself taking one step forward and then one back, rarely building a monster stack? Do you only build a big stack when you get lucky with big hands?
Be honest.
The problem is if you don't know how to build a big stack regularly all your hard work to make a small profit can be destroyed by one bad player getting lucky and hitting a big hand or out drawing you.
If you can't take control and if you don't know how to make chips no matter what your cards you'll never get the big stack you want or the results you deserve.
Why Isn't It Happening for You?
If this sounds familiar, it's not your fault. You just don't have the right game plan for building big stacks consistently. The problem is how poker is taught and how you've probably learned it. And that problem is poker isn't a game that works by simple rules.
It's not enough to just know the theory, you have to know how to apply it with one mission in mind: To beat your opponents and take their chips. Knowing some poker theory isn't enough. You need to know how to find an edge over your opponents and turn that into a game plan to make chips.
Learning this one skill can transform you from a struggling or break-even player to the guy sitting their peering over his monster stack while everyone else wonders how he does it.
If you like to learn exactly how to do this, you can sign up right now for a series of training videos and a free training webinar. It's by our good friend Nick Wealthall, named "one of the most popular poker coaches in the world" by Bluff Magazine.
Click here and enter email to learn how to build monster stacks.
In this training package you'll discover:
The big mistake that has put a ceiling on your results and how to change it fast
The three keys to finding your edge quickly in any game
Two killer questions you can use to profile any opponent and formulate a game plan to crush them
Two cut-and-paste game plans for beating fishy calling stations and predictable tight-weak players
The pro's No. 1 secret that they do every time they play that you probably don't
All of it is explained step-by-step without boring poker theory and can be put into your game quickly so you see improvement fast.
In total, this training will give you a proven system for adjusting what you know in any poker game to maximize your winnings.
This training is some of the best free content we've ever seen, and it can have a huge effect on your game. It won't be available for long so register while you can.
Click here and enter email for your free training.
Get all the latest PokerNews updates on your social media outlets. Follow us on Twitter and find us on both Facebook and Google+!