Celebrities Who Play Poker: Where are They Now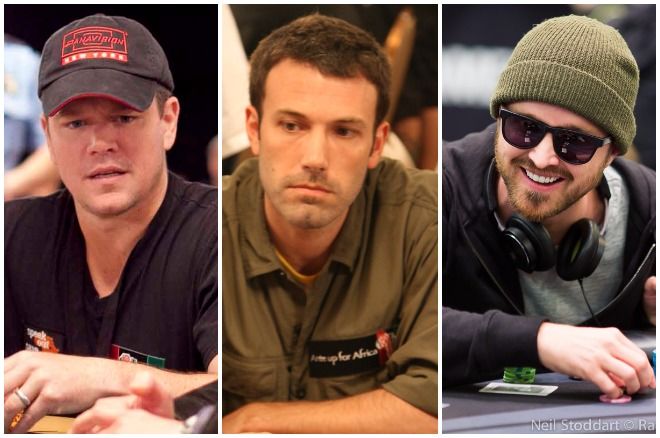 Your favorite celebrities may have the best resting bitch face, but have you taken a look at their poker face lately? PokerNews delved into a list of celebrities who play poker and wanted to give you an idea of what they've been up to lately, whether it be playing poker online or busting out of a live tournament.
Here's a list of your favorites with their last-known poker location, their identifiers and their current status. In other words, who these celebrity poker players are, what they're known for and what they're doing now (in poker games or otherwise).
Aaron Paul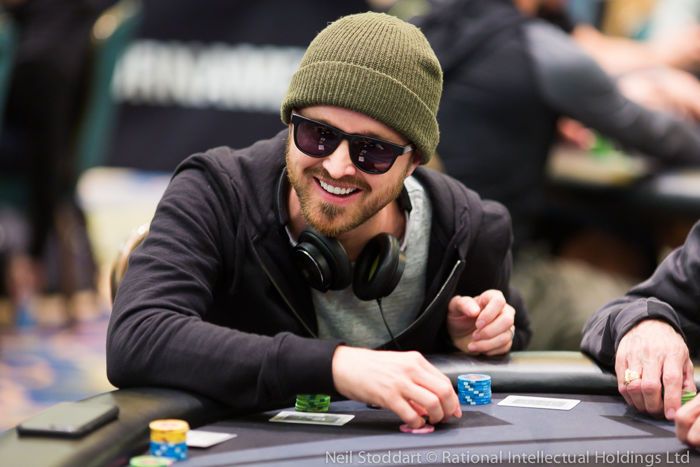 KNOWN FOR: Breaking Bad, The Path, Need for Speed
LAST SEEN: Aaron Paul brought the heat to PokerStars web series on YouTube with Cristiano Ronaldo, Neymar Jr. and other stars in late August for a charity tournament. Then he showed up at the PokerStars Championship Bahamas.
WHAT HE'S DOING NOW: He showed up at the PokerStars Championship Bahamas.
Kevin Hart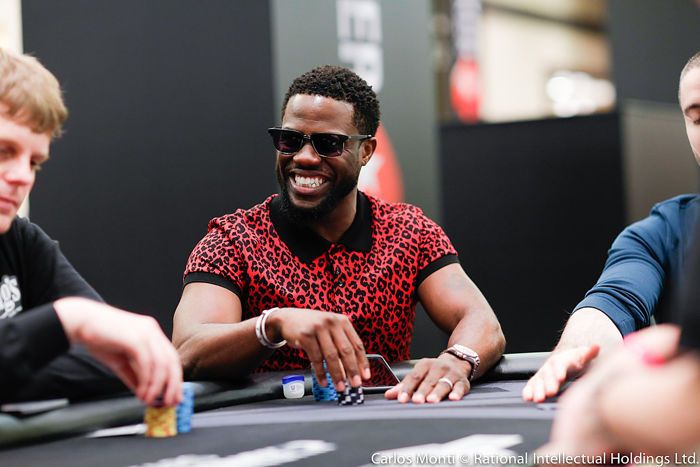 KNOWN FOR: Get Hard, Scary Movie 4, Ride Along, Central Intelligence, The Wedding Ringer, Kevin Hart: What Now?
LAST SEEN: Making a splash at the PokerStars Championship Bahamas, but not getting very far.
WHAT HE'S DOING NOW: Hanging at the PokerStars Championship Bahamas and creating Nike+ commercials.
If you don't want to run in the heat, use the Apple Watch Nike+ to outsmart it. #AreWeRunningToday? https://t.co/9UjkhPHylE

— Kevin Hart (@KevinHart4real)
Ben Affleck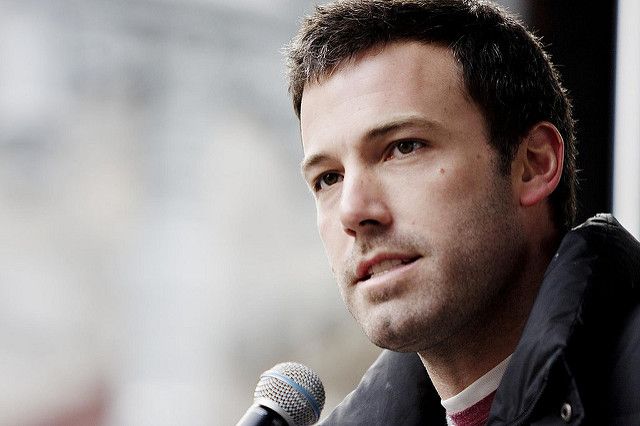 KNOWN FOR: Batman vs. Superman, The Town, Argo, Good Will Hunting, Gone Girl, Daredevil and many more
LAST SEEN: After rumors of a gambling addiction were shot down in 2014, Affleck was banned from Hard Rock Hotel & Casino in Vegas and spotted playing poker in May 2014. He was also part of the Molly Bloom book from 2014.
WHAT HE'S DOING NOW: Another Batman may be in the works! Fun poker side bets on how that will do on Rotten Tomatoes? Real talk though: His movie, The Accountant came out in October and seemed to show he's too legit to quit. He reunited with Matt Damon to present at the 2017 Golden Globes.
Matt Damon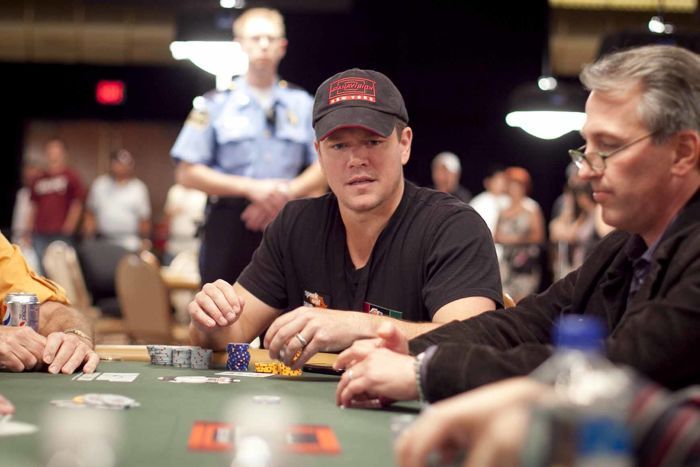 KNOWN FOR: The Martian, Bourne Identity series, Good Will Hunting, Rounders
LAST SEEN: Matt Damon did talk to BBC in July of this year about interest in a sequel to Rounders, though such things rarely turn out.
WHAT HE'S DOING NOW: In October, Damon, Affleck and American football star Tom Brady promoted a fundraising platform, Omaze, which could get a lucky winner an afternoon with the stars to raise money for three charities. What's better than a full house in poker? This BFF trifecta.
And, as mentioned before, the upcoming 2017 Golden Globes presenting and the controversy over his casting in Great Wall should keep him busy.
Michael Phelps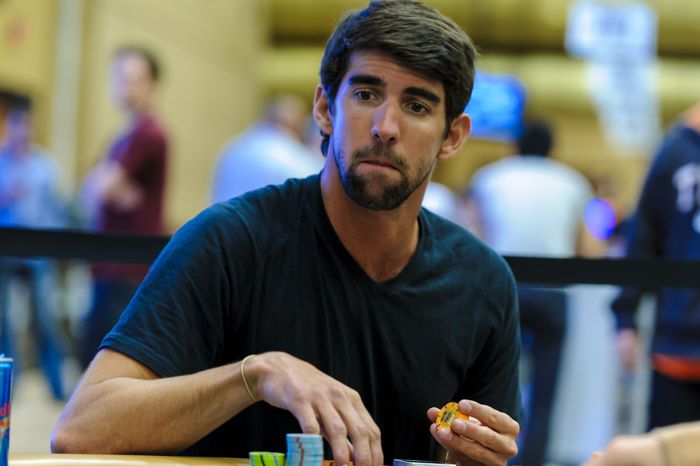 KNOWN FOR: The most decorated Olympian of all time with 28 medals for swimming for the United States.
LAST SEEN: Well, maybe it wasn't him who was on screen, but Jeff Gross recently rooted the Olympian on during Phelp's qualifier. #teamplayer
Otherwise, Michael Phelps was recently spotted in August at the $250 No-Limit Hold'em Event #3 in Vegas at the August Weekend Extravaganza. The pro didn't get himself a medal, but 18th place isn't bad for his first poker appearance since 2013. He has reportedly been playing poker on his phone though prior to Olympic events in Rio…
WHAT HE'S DOING NOW: Well his Twitter account places him poolside (with medals and a new baby with his wife), but otherwise news had Ryan Lochte in a hissy fit over Phelps not being there for him during his time of need in Rio. Watch out for that angle shooter, Phelps. He may be taking advantage of you.
Tobey Maguire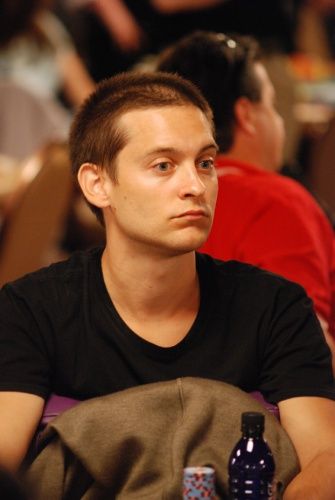 KNOWN FOR: Spiderman
LAST SEEN: Tobey Maguire largely dropped out of poker games after 2007, but was called out in Molly Bloom's book in 2014.
WHAT HE'S DOING NOW: Staying off the grid. His last tweet was in 2013 about The Great Gatsby. Spidey, out.
#TheGreatGatsby press junket with Carey Mulligan at #Cannes http://t.co/yJAKQV8ULf

— Tobey Maguire (@TobeyMaguire)
Nick Cassavetes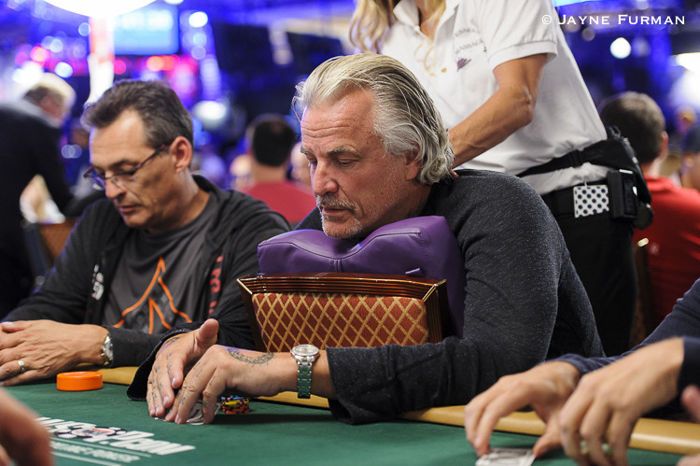 KNOWN FOR: directing The Notebook, The Other Woman
LAST SEEN: Suing Kevin Washington over $72,600 check that bounced (a debt to be repaid, reportedly).
WHAT HE'S DOING NOW: Cassavetes supposedly found funding for the Wall Street thriller, Carousel, in November 2015. He is also slotted as executive producer and an actor in The Ogilvy Fortune which is currently in pre-production and will feature a number of other comedians.
Kevin Pollak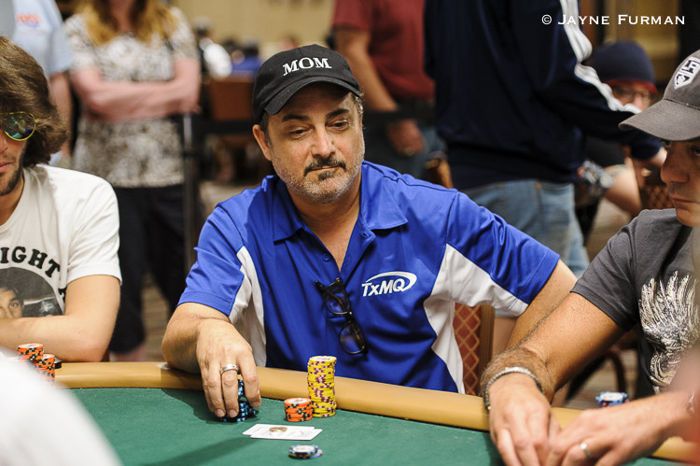 KNOWN FOR: A Few Good Men, The Usual Suspects, Casino, The Whole Nine Yards (and the sequel, The Whole Ten Yards)
LAST SEEN: In 2015, he played Vanessa Selbst in the 2015 Super High Roller Celebrity Shootout on NBCSN, losing out on the $1 million first-place prize.
WHAT HE'S DOING NOW: Performing comedy at improv theaters and keeping his own podcast, "Kevin Pollack's Chat Show."
Jason Alexander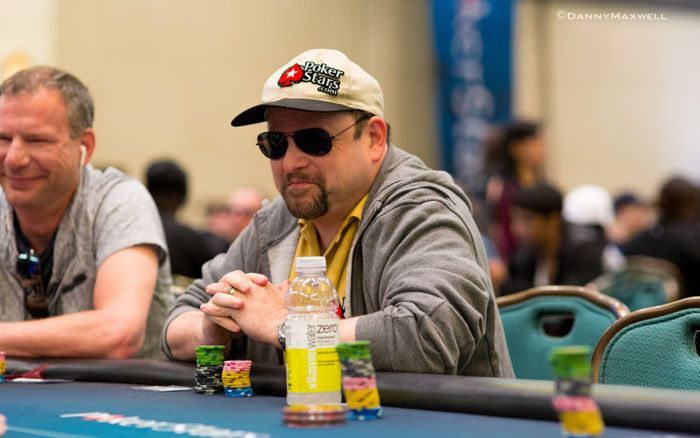 KNOWN FOR: Seinfeld
LAST SEEN: In 2015, when speaking to the City Paper, he confirmed that he was a big poker player and that he might go hit the new Baltimore casino with a poker room, if the room isn't too smoky (he likes local casinos but smoking affects his performing). He said the last time he played, he got his head handed to him in Atlanta when he had "the nuts" full house and lost to a hidden four-of-a-kind.
WHAT HE'S DOING NOW: Alexander posted on Twitter about the beloved Festivus, which was an alternative to Christmas in Seinfeld, and revealed why Susan was killed off on Seinfeld on the Howard Stern Show (later apologizing on TwitLonger).
Jennifer Tilly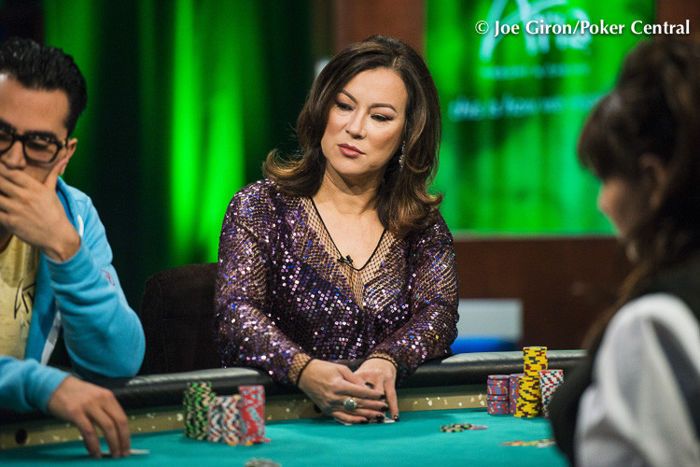 KNOWN FOR: Bride of Chucky, The Simpsons, Liar Liar, Bullets over Broadway
LAST SEEN: The Hendon Mob places Tilly at the 47th World Series of Poker in Las Vegas, taking 109th place in the $1,500 Mixed No-Limit Hold'em/Pot Limit Omaha Event #45.
WHAT SHE'S DOING NOW: Spouting wisdom at the PokerStars Championship Bahamas and coming back for another Chucky movie, Cult of Chucky.
Poker tournaments are like life: We're all gonna die, just some of us last longer than others. #PSCBahamas

— Jennifer Tilly (@Jtillathekilla2)
James Woods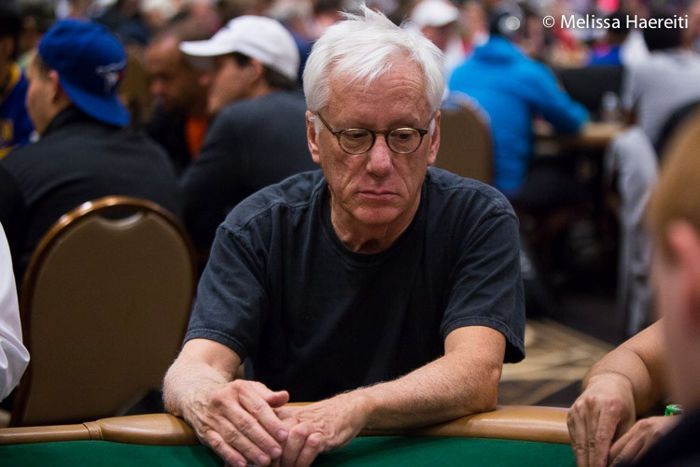 KNOWN FOR: Casino, Videodrome, Once Upon a Time in America, Salvador, Ghosts of Mississippi
LAST SEEN: Woods played the World Series of Poker in 2015 and placed high: seventh place in Event #4: $3,000 No-Limit Hold'em Shootout and 37th in Event #6: $1,000 Hyper Hold'em.
WHAT HE'S DOING NOW: Getting the name of a dead man who called him a "cocaine addict" on Twitter (Woods filed a lawsuit against the man – the appeal to the ruling was dropped when the man died - and motion to reveal the name of the client postmortem) and making clear his stances on Twitter. Maybe he should have just played some poker online instead.
Gabe Kaplan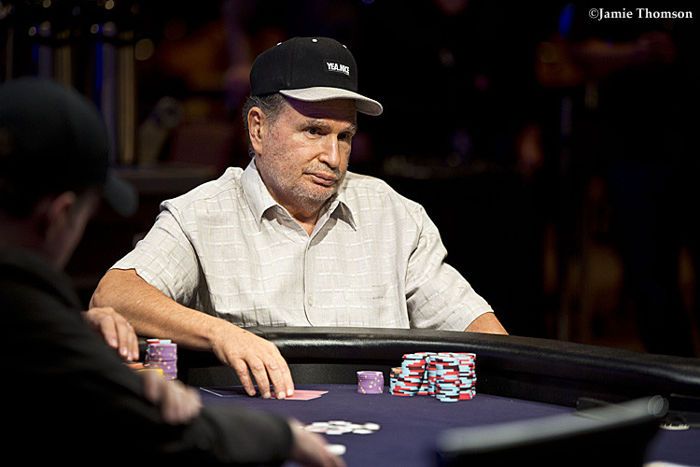 KNOWN FOR: Welcome Back, Kotter, Lewis and Clark, Fast Break, Tulips, High Stakes Poker
LAST SEEN: The veteran high-stakes poker player hasn't shown up in poker games since his play in 2014 of the $100,000 + 2,000 No-Limit Hold'em Super High Roller in Vegas where he placed eighth, according to The Hendon Mob.
WHAT HE'S DOING NOW: Playing at comedy clubs.
Shannon Elizabeth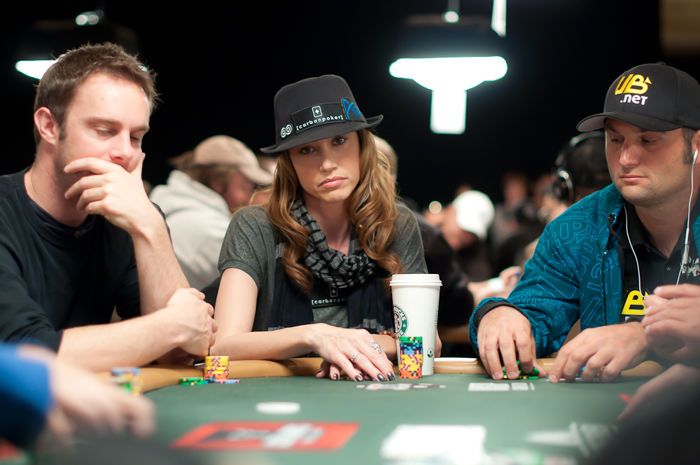 KNOWN FOR: American Pie, Scary Movie, Jay and Silent Bob Strike Back
LAST SEEN: Reporting on the action at the Seminole Hard Rock Open in 2014. The last time Elizabeth played she placed 165th in the same tournament in the $5,300 No-Limit Hold'em Championship event, according to The Hendon Mob. She's otherwise known for her deep run in the 2007 NBC National Heads-Up Poker Championship.
WHAT SHE'S DOING NOW: Pitching her nonprofit Animal Avengers on Twitter and starring in a romantic drama titled Swing Away set to release in March 2017.
Shane Warne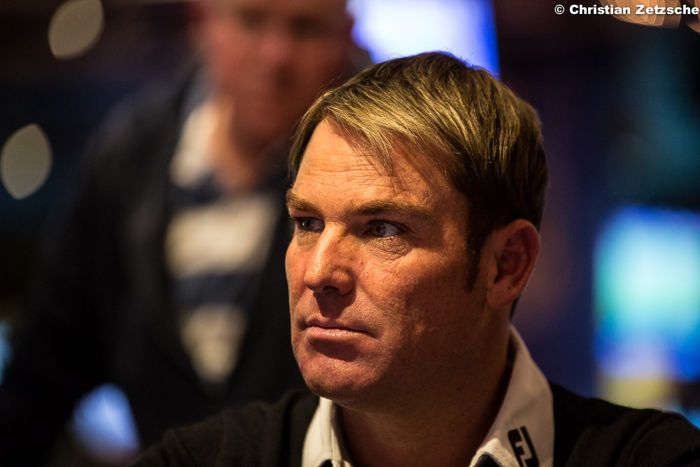 KNOWN FOR: One of the best bowlers in the history of cricket; know a cricket commentator
LAST SEEN: At the Aussie Millions last year in the A$1,025 + 125 No-Limit Hold'em Accumulator Event #8, where he placed 16th.
WHAT HE'S DOING NOW: Playing golf and offering followers an opportunity to meet with him.
Victoria Coren Mitchell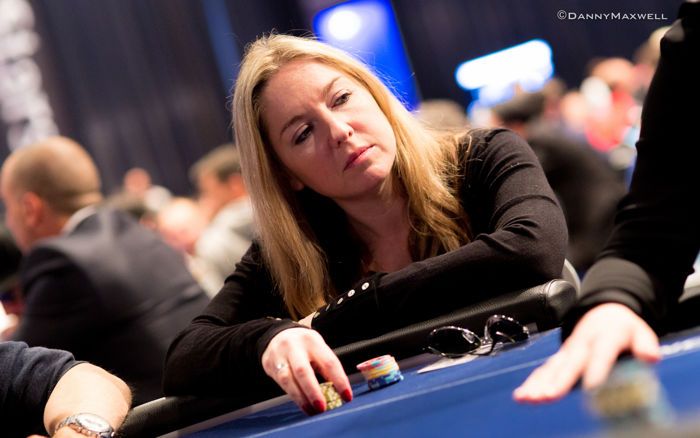 KNOWN FOR: Only Connect, Late Night Poker, Balderdash and Piffle
LAST SEEN: Playing the UKIPT in the European Poker Tour in October of 2014 in the £10,000 + 300 #32 No Limit Hold'em EPT High Roller, where she placed 11th.
WHAT SHE'S DOING NOW: Still running with the series, Only Connect, which moved to a Friday night slot.
If you're in England or Scotland, Only Connect returns in half an hour! 90 minutes in N.I.. tomorrow in Wales.… https://t.co/phNZ4IG6xp

— Victoria Coren M. (@VictoriaCoren)
Don Cheadle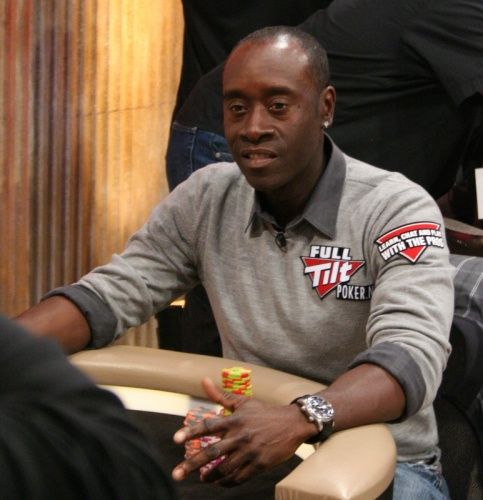 KNOWN FOR: House of Lies, Iron Man (and his spot in others Avengers films), Ocean's Eleven, Twelve and Thirteen
LAST SEEN: Playing the 2015 Super High Roller Celebrity Shoothout at the ARIA.
WHAT HE'S DOING NOW: Performing Notorious B.I.G.'s "Mo Money Mo Problems" in Spike's Lip Sync Battle against Wanda Sykes (airing Jan. 12). He can also be found on reruns of House of Lies, which just finished up its last season this past April.
Ray Romano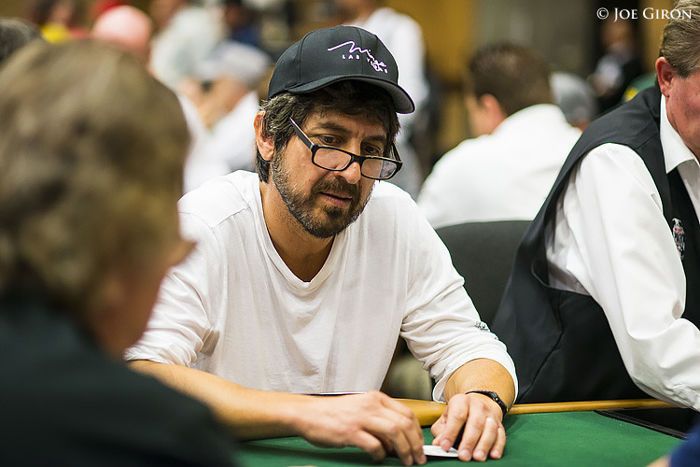 KNOWN FOR: Everybody Loves Raymond
LAST SEEN: He's a regular at WSOP Main Events and even made an appearance at this last WSOP in 2016 but was eliminated after the first hour of play.
WHAT HE'S DOING NOW: Performing comedy at the Mirage in Las Vegas.
Up-and-comer: John Boyega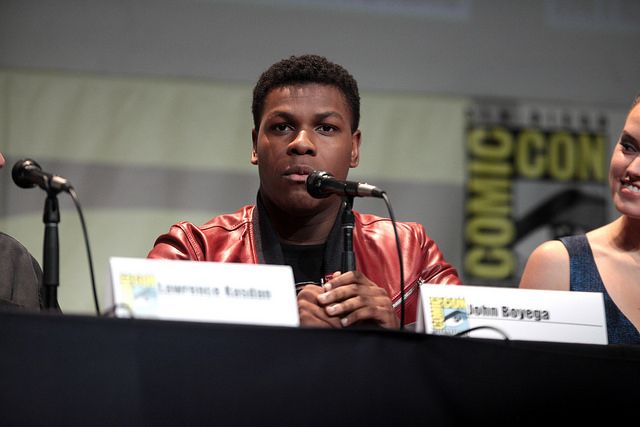 KNOWN FOR: Star Wars: The Force Awakens
LAST SEEN: In a PokerStars Duel against Neymar Jr. in August of 2016. Aaron Paul also made an appearance.
WHAT HE'S DOING NOW: Readying for Stars Wars VIII and getting spotted in a Jaegar pilot costume for Pacific Rim 2.
Lead image with Ben Affleck courtesy of Gene Bromberg