NJ Senator Responds to Jeff Sessions' Potential Threat to Online Gaming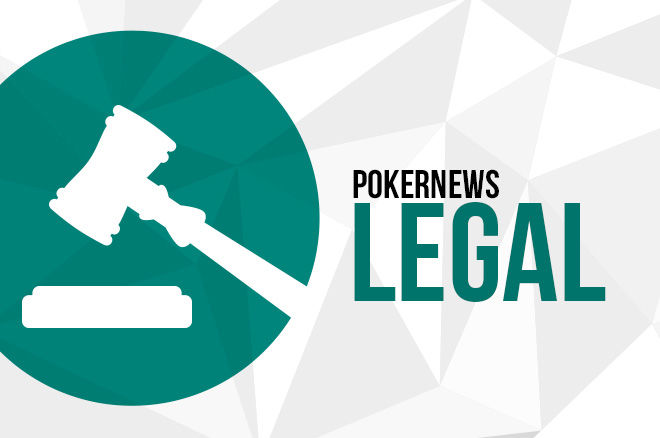 New Jersey State Senator and gubernatorial candidate Raymond Lesniak said that online gaming is critical to the state of New Jersey and that he and the state would have a swift reaction if Attorney General nominee Jeff Sessions followed through on his hints at overturning the 2011 Department of Justice memorandum that interpreted the scope of the 1961 Wire Act as limited to sports betting.
"That's not going to sit well with our Atlantic City casinos, where online gaming is keeping the lights on," Lesniak told PokerNews in a phone interview. "It hasn't been a spectacular success, but it certainly keeps the margins going, and it's actually the only increase in casino revenues that we've seen. It's certainly critical to the state of New Jersey and we'd be very concerned if he were to mess around with it."
In replying to a question from anti-poker Sen. Lindsey Graham at his Senate confirmation hearing, the Republican senator from Alabama said he was "shocked" by the 2011 interpretation from the DOJ Office of Legal Counsel that clarified that states are not prohibited from legalizing online gambling, which led to New Jersey, Nevada and Delaware beginning to offer internet poker in 2013.
Sessions told Graham that he opposed and criticized the opinion when it was issued, adding, "I would revisit it and I would make a decision about it based on careful study."
Here is video of the exchange posted by the Poker Players Alliance:
"If he were to choose to have a different interpretation, we would certainly take him to court in a heartbeat," Lesniak said. "We'll fight him tooth and nail and I'm sure our casinos would be supportive."
Lesniak, long New Jersey's biggest champion for internet gaming and sports betting, introduced the legislation that legalized online gaming in 2013 and officially announced his candidacy for governor this month after first telling PokerNews of his plans to succeed Chris Christie back in 2015.
Although he's considered an underdog to the deep pockets of former Golden Sachs executive Phil Murphy in the Democratic primary, Lesniak has 39 years of experience in the state legislature with a reputation of being outspoken and getting things done.
The recent presidential election certainly showed that people rally behind anti-establishment candidates who speak their mind and Lesniak points out that this is as true with Bernie Sanders as it is with Donald Trump.
Christie has proven to be a strong governor for gaming, even if it took some prodding from Lesniak to get him there. Christie signed the internet gambling regulation bill (on his third opportunity) and added his name to Lesniak's lawsuit to overrule as unconstitutional the Professional and Amateur Sports Protection Act of 1992 that prevents New Jersey from offering sports betting.
So Lesniak as governor wouldn't be a change in the office's support of gambling in the state, but he indicated that the difference would be in the effort and enthusiasm shown to gaming issues.
"If the PAPSA case goes to the Supreme Court next year when I'm governor, I'd join counsel at the table to make that argument," Lesniak said. "I would be more forceful in pushing for a casino in North Jersey and in developing Atlantic City as a national hub for internet gaming."