2017 World Series of Poker: PokerNews Staff Predictions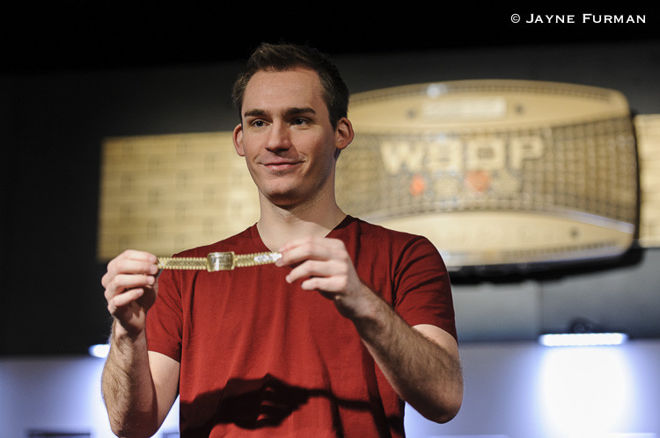 The 2017 World Series of Poker is right around the corner, which means it's time to start gearing up for a long summer of fun sweats in Las Vegas. Whether you're inside the frigid Rio or following the action from home, it's always fun to put some predictions on paper before the series begins.
The team at PokerNews HQ has been busy leading up to the WSOP, but we found some time to dust off the crystal ball and make some predictions. Our team of prognosticators this year includes iBus Media Chief Creative Officer Matthew Parvis, Global Live Reporting Manager Frank Op de Woerd, Head of Poker Content Brett Collson, Head of Video Sarah Herring, Strategy Editor Martin Harris, staff editor Mo Nuwwarah, and Social Media and Email Marketing Manager Pamela Maldonado.
Here's a look at some of our projected outcomes for the 2017 WSOP.
Which poker pro will go on the first Twitter rant of the series?
Op de Woerd: With the Amazon Room no longer the place for the Final Table stage, and no seating in Brasilia to have a bite, it can't be long for someone to tweet that the sky is falling down. As soon as that person realizes the stage has just moved to Brasilia and you can sit down with your Pizza Hut slice in Miranda, all should be good. The first twitter rant is going to belong to Allen Kessler, simply because he'll be on the ground as one of the first, and likes to tweet.
Collson: The obvious answer here is Allen Kessler — I'd be disappointed if we didn't open the series with Complainsaw sounding off about a lousy structure or a ruling against him. Daniel Strelitz is also a safe bet, especially if he plays the $10K Tag Team on Day 1.
Herring: With the volatile nature of the political climate at the moment I would put my money on Cate Hall. Of course she is a great poker player, but her skyrocket to poker fame came in large part from her Twitter escapades and I don't see that stopping, nor do I want it to.
Harris: I'll take this question as referring to the relatively narrow scope of WSOP-related ranting on Twitter — namely complaints about rulings, structures, payout schedules, the chips and cards, lighting, air conditioning, a duplicated card appearing amid a live update, the new Player of the Year formula, food options, restroom locations and Total Rewards credits. Allen Kessler.
Nuwwarah: Daniel Negreanu. But it will be a positive rant from a guy who has been one of the most vocal critics of the stallers and serial tankers. He'll be so happy with the new clock rules and his newfound ability to clock people indiscriminately, that he'll go on a Twitter rant about what an improvement it's been.
Maldonado: I'm going with Doug Polk because Day 1 of the WSOP includes the $10K Tag Team event. Since he and Ryan Fee won the inaugural event last year, I'd imagine that the duo would bust early this time around and rant about how they were robbed or some gibberish.
Ladies have been crushing the circuit this year. How many women will win open bracelet events in 2017?
Herring: Two women will win an open bracelet event. Honestly there are so many great females at the moment it is hard to decide. Cate Hall, Ema Zajmovic and Kristin Bicknell have had great starts to the year and also in 2016. But I'm going to say Maria Ho because it feels like it is time for her to put a bracelet on her wrist finally. She consistently performs well and has come close several times so I would love to see her do it!
Op de Woerd: I'm gonna go with three — one more than last year. I've got to go with Kristen Bicknell as my top pick. She's been crushing all year. She's a strong player and extremely friendly and likable. The fact she already has the experience of winning two bracelets, might help her as well when she goes deep again.
Maldonado: Going out on a limb and saying three women will win an open bracelet event. Loni Harwood has been having a pretty damn good year so far and she'll continue that run by winning a third bracelet. Also going with Kristen Bicknell and an up-and-comer that is not yet a household name.
Parvis: I think we'll see a minimum of three women winning open bracelets in 2017. My top pick is Vanessa Selbst. Selbst has three bracelets already with her last coming in 2014. When Selbst gets hot, she goes on some seriously impressive runs and I think this will be a big year for her at the WSOP.
Collson: Kristen Bicknell is a grinder and is a near lock to make a deep run in a no-limit event this summer, but I'll give the nod to Esther Taylor-Brady who can run up a stack in the smaller-field mixed events. I'll say E-Tay is the only female open-event winner this year, but I hope I'm wrong and there are many more.
Harris: I'm going to say one open event will be won by a woman this summer, and I'm tempted to list either Loni Harwood or Kristen Bicknell as the player who will do it. Both have two bracelets already and by winning a third would tie the WSOP record for women shared by Barbara Enright and Nani Dollison. Instead I'll go with Xuan Liu for the win.
Nuwwarah: Is this the year for Maria Ho? She has a second, a fourth and a sixth at the WSOP among her $2 million in cashes. Sooner or later, it has to happen for her. I'll say two women win open events.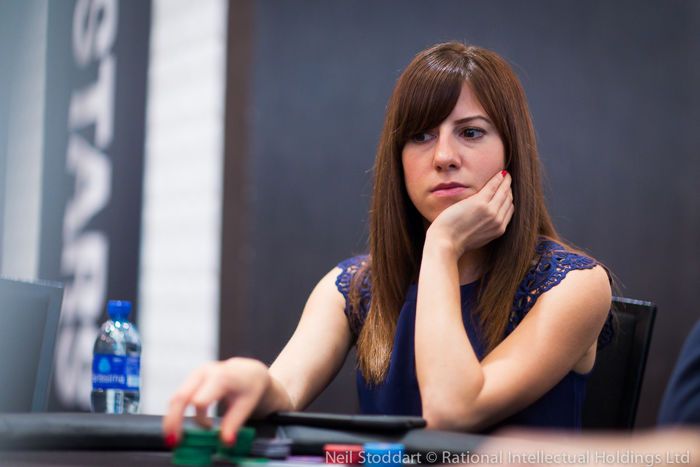 How long before there's a big controversy regarding the new 'clock' rules?
Parvis: I honestly don't think we will see any "big controversy" regarding this rule. We'll see a few players bitching that the clock was called too soon, or they needed more time, but this will be minor.
Op de Woerd: I've been covering more and more tournaments that have a shot clock. The high rollers at the Aussie Millions and the PokerStars Championship events all had a strict shot clock, and the players seemed to really like it. The clock rule at the WSOP is a bit more arbitrary as the floor has to make a decision on the spot. I imagine this will go right in most of the cases, but it's a tricky thing. What a floor may think is an easy decision, may be a lot tougher with ICM implications and what not. So for sure, there's going to be arguments. I imagine the first time a floor uses his new right to call a clock on a player (and even make it a shorter one), there's going to be an argument. If a player involved is verbal on twitter, other people are going to respond. So for me it's a given it's going to be a bit controversial the first time, so I'm going with the first time the rule is enforced in the $10,000 Team event.
Herring: Generally speaking any time there is something new or different people have a tendency to react with outrage. I think there will be some drama very early on and then things will calm down a bit. However, I definitely see potential for larger controversy based on the fact that the new rule leaves quite a lot discretion to the dealers and TDs. If any player feels slighted or sees the discretionary ruling as unfair I can see it blowing up.
Harris: There will be some awkwardness and adjusting early on, but no big controversies. In fact, the WSOP will almost make through the entire summer without any major crises arising. Only during the Main Event will there be a huge clock-related hubbub, coming around Day 5.
Nuwwarah: I'll set the over/under at 3.5 days. Poker players, and humans in general, often don't take too kindly to change, so as soon as this one ends up not in their favor, they'll erupt.
Maldonado: I'll say that it happens during one of the opening flights of the Colossus. With thousands of people spread across six opening flights, someone will get antsy and pull the trigger.
Who will win the $50,000 Poker Players' Championship and the $111,111 One Drop High Roller?
Parvis: Nick Petrangelo will win the One Drop High Roller. Michael Mizrachi will win the $50K for a third time. He finds a way in this tournament, winning it twice and final tabling three times. He seems to have some sort of magic when it comes to this event.
Op de Woerd: Felipe Ramos will win the $50,000. He has the grind mode on for quite some time, has been doing well online and live recently. I wouldn't call him an underdog, but he's not first on many people's lists I imagine. I mostly go with him because I like him, as there's so many players that are in contention for this title. Steffen Sontheimer will win the $111,111 One Drop High Roller, no doubt about it. Wait, it doesn't work like that, my guess is as good as yours. But Sontheimer is a world class player, has played these buyins before, has a group of poker friends that are all top notch, and doesn't seem to be easily stressed. Also, I like his demeanor at the table and on Twitter.
Collson: It seems like Justin Bonomo resides at final tables every summer but comes up short of the big headlines. That changes this year when he wins the $50K PPC. He finished second to Brian Rast in the PPC last year. As for the One Drop, I'm going with Sergio Aido to claim his first WSOP bracelet.
Herring: Fedor Holz will win any High Roller he enters. It would also be so cool to see Brian Rast win the $50K again.
Harris: I'll take Robert Mizrachi to win the PPC, and Connor Drinan to win the One Drop High Roller.
Nuwwarah: My pick for the $50K PPC is the same every year — Stephen Chidwick. Nobody is more due than that guy. For the $111K High Roller, Bryn Kenney seems to be playing some mighty impressive poker this year.
Maldonado: Fedor Holz has got to win one of those, right?
What will 2017 be 'The Year Of'?
Parvis: Stacked final tables. I think we're going to be treated to more than our fair share of amazing final tables, including a star-studded Main Event final table.
Op de Woerd: I said it last year, and I'll say it again this year: 2017 will be the year of Brazilians. Still, poker is alive and kicking in Brazil, they love the game. Akkari, Ramos, Neymar, poker is big there. Last year wasn't really the year of the Brazilians, but this year will be! I think...
Herring: The Grown Ups. So many poker players that I once perceived as being young immature kids have grown into incredible and wise adults. Players care about health and personal growth in addition to improving their poker games. Players have a genuine interest in improving the world and creating a lasting legacy. I know that Jason Koon is going to be a doing a really cool seminar over the summer with Ben Greenfield. Matt Berkey has some projects in the works. I see this being the summer that we really get to see all the work these older and wiser versions of our favorite players have put in.
Harris: The jettisoning of the November Nine already makes 2017 the Year of the Main Event. Finally — a decade since the last time — there will be a genuinely climactic finish to conclude the summer.
Nuwwarah: 2017 will be the year of the fistfight. The new clock rules are bound to result in some clock-calling wars, and eventually someone gets decked at the table or on break. Plus, maybe we'll finally get to see the end of the Terrance Chan/Huck Seed scrap.
Maldonado: The year of the online qualifier. With all the major sites dishing out seats, especially 888poker - surely some of those players will make moves and do big things.
Which under-the-radar player will have a huge breakout summer?
Op de Woerd: Bart Lybaert is hardly a household name, but he's been around for quite some time. He was one of the early leaders in the Player of the Year race last year, but eventually was overtaken by a bunch of other players. In the end, Jason Mercier won it. While he's mostly a hold'em player, I still think Lybaert is going to do extremely well and going to make a name for himself this summer.
Collson: I've been waiting for online sicko Yuri Martins to break through on the live scene for a while now, so maybe this is the year he crushes the WSOP. Martins is coming off another great SCOOP series at PokerStars as "TheNERDGuy" (eighth on the overall leaderboard). He consistently does well in these big online series because he plays all the games, so eventually his talent should translate to the real felt in Vegas.
Herring: Matt Berkey. I don't know if he counts as under the radar but I know when he joined the Super High Roller Bowl in 2016 there was a huge buzz. He has an unconventional style and an insatiable work ethic.
Harris: I'll choose German player Stefan Schillhabel who isn't really "under-the-radar," though WSOP-wise he's yet to earn a bracelet or make a final table. He's become a familiar fixture deep in tournaments in Europe over the last three years, though, and had a big breakthrough win a year ago at the World Poker Tour Bay 101 Shooting Star Championship.
Nuwwarah: I highlighted a few of these guys in my Players to Watch article. One guy to look out for who could be this year's Benny Glaser is Jim Juvancic, a mixed game aficionado who said he might even fire the $50K PPC if things go well early.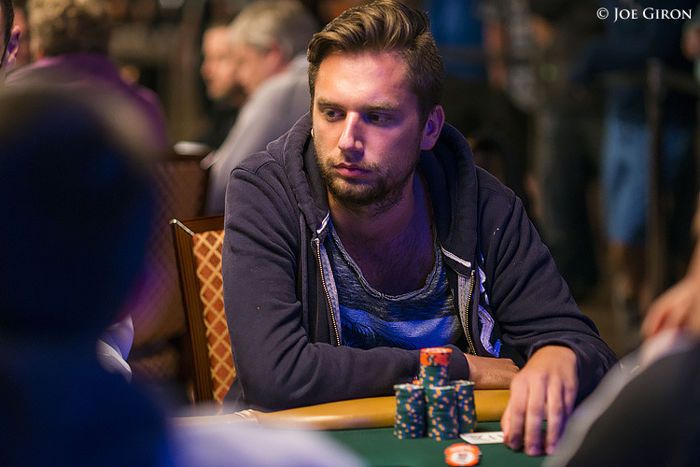 How many players will enter the Main Event — up or down from last year?
Parvis: It's going to be up, with the total being 7,019.
Op de Woerd: The amount of entries has been a bit up and down in recent years. 2016 was the biggest since Pius Heinz won in 2011, which is a good sign. Still, I think this year is going to be similar to last year's number of 6,737, or slightly below it. I hope I'm wrong and it will be bigger.
Collson: The number of entrants increased by 300 last year, but I'm not expecting the same in 2017. The total will hold steady at around 6,700.
Herring: I think the number of entries will remain about the same as last year. I can't think of any really significant changes or reasons why things would be much different than last year's 6,737. Although it will be interesting to see how the new coverage will effect things in 2018.
Harris: Hype surrounding the added coverage of early-day action on ESPN and PokerCentral ought to help boost the total over last year. I'll predict 7,013 players.
Nuwwarah: Tons of tours are drawing more players than ever at the $1k-$3k buy-in level, and some of these guys are bound to take shots in the Main Event. I'll say we inch up to 6,790.
Maldonado: Up from last year mistakenly believing that $10 million is guaranteed when it's only guaranteed to 888poker players who qualified. I also think there will be more "celebrities" this year than in years past that will add a few marks to that total.
Who will win WSOP Player of the Year?
Parvis: Over my 12-plus years in poker, it seems that every other year Phil Hellmuth goes on a tear at the WSOP. His 2016 was not particularly good, so I expect him to have a very strong 2017 WSOP. Will it be enough to compete against some of the young poker wizards? It's tough to say, but I anticipate to see a lot of volume from Hellmuth so I would not be surprised to see him breaking his own bracelet record and winning POY.
Op de Woerd: Adam Owen. He's as versatile as they come, he knows all the games. I was very surprised when he finished 3rd in last year's EPT Barcelona since he's better known for his love of mixed games than hold'em. He's an all-around player, and going to play a heavy schedule I believe. Also, he's buddies with a lot of the Belgian players, which makes me like him even more.
Harris: There's a new POY formula in place this year — and no news as yet what the formula will be. Also, in addition to the 71 open WSOP events in Las Vegas this summer, the 11-event WSOP Europe series in October-November will count as well toward this year's POY. Justin Bonomo is my pick. I'm influenced mainly by his amazing 2016 WSOP that featured six cashes, four final tables, two third-place finishes and two runner-ups. He also played EPT Prague last December, and has collected another half-dozen top four finishes this year already. He favors higher buy-in events, though, which means the formula (as yet undisclosed) may or may not be favorable to his POY chances.
Collson: Justin Bonomo. Even if he doesn't win the $50K PPC, as I predicted earlier, he'll win something else. Like many of his high roller peers, Bonomo has advanced his mixed game repertoire over the years and will participate in most — if not all — of the Championship events at the WSOP. Watch him climb the leaderboard late in the series and take the POY lead into he WSOP Europe in October.
Herring: John Monnette. To win this award anymore I think you need to be a great mixed game player in addition to Texas Hold 'Em an you must be able to buy in to, or sell action for, the bigger events. John Monette is a consistently strong bracelet winner and could definitely clinch this title.
Nuwwarah: Stephen Chidwick. Do I have a crush on Stephen Chidwick? What if I do?
Maldonado: Ari Engel. He's primed and experienced and will surely play lots of events this summer. This is his year.
Do you have any predictions for the 2017 World Series of Poker? Be sure to leave them in the comments section below!