WSOP 2021: PokerNews Staff Predictions (Part One)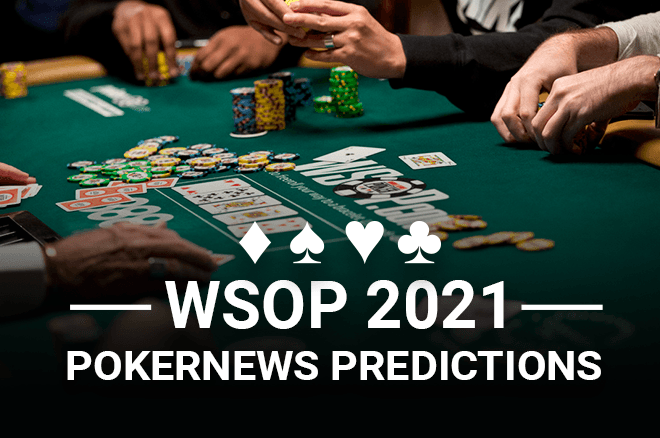 The 2021 World Series of Poker starts this week, and that means it's time for the annual PokerNews predictions. As always, these predictions will be split into two separate articles as we dive into some of the hot topics ahead of this year's Series.
This year sees nine members of the PokerNews team participating: Senior Content Manager Yori Epskamp, Senior Commercial Manager Ben Cundall, Executive Editor US Chad Holloway, Executive Editor EU Will Shillibier, Live Reporting Manager Shirley Ang, as well as staff editors Jon Sofen, Matthew Pitt, Geoff Fisk and Calum Grant.
So read on to see who they are tipping for WSOP success, what event will grab the attention of the poker-playing public, and just how big will the Main Event be this year!
Check Out the Full WSOP 2021 Schedule
The 2021 WSOP kicks off this Thursday, with 88 events scheduled from Oct. 30-Nov. 23
Which poker pro will go on the first Twitter rant of the year?
Yori Epskamp: Allen Kessler
Ben Cundall: Probably Allen Kessler, but I can see Mike Matusow kicking up a fuss. Both will be funny.
Chad Holloway: Mike Matusow – "The Mouth" can't stay silent long, and given his well-publicized opinions on politics and the pandemic, I don't think it'll take long for him to sound off on the procedures and regulations that'll be in place at the Rio.
Will Shillibier: I know my colleagues will have taken the low-hanging fruit of Kessler or Matusow, so I'll throw a different name into the mix: Phil Hellmuth.
Shirley Ang: Does it need to be someone that is actually going to attend the WSOP? There are a few options here but I think I have to go with Mike Matusow.
Jon Sofen: It won't be anyone playing in the WSOP. It will be someone who isn't vaccinated complaining about what's going on at the Rio.
Matthew Pitt: Allen Kessler and it is not even close. He'd have more bracelets than Phil Hellmuth if this was a bracelet-awarding category!
Geoff Fisk: Mike Matusow; we can't ever predict what he'll say, but we can also count on "The Mouth" to give us Twitter rants on a regular basis.
Calum Grant: Alex Foxen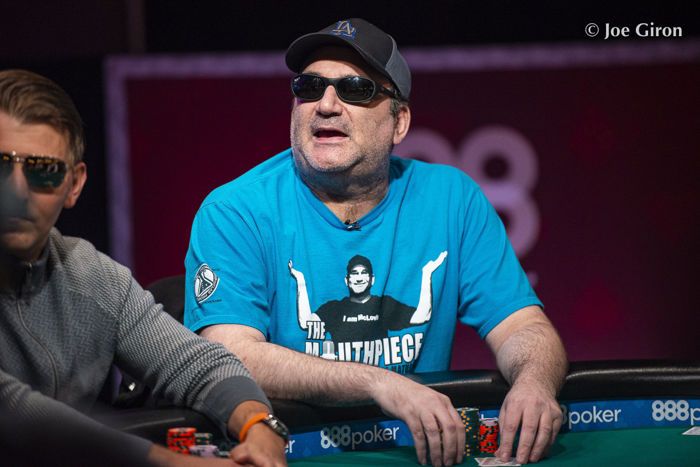 ---
What event do you think will create the most buzz in 2021?
Yori Epskamp: GGPoker Flip & Go
Ben Cundall: It's hard to pick between I'll probably have to go with the GGPoker Flip & Go.
Chad Holloway: The Reunion ought to generate a ton of buzz and kick things off in style. Will it get enough players to meet the guarantee? Will there be an overlay? Will the guarantee be altered? One way or the other it's going to be buzzworthy.
Will Shillibier: We'll have to be patient, but the 2021 WSOP schedule is packed with High Roller content. The $250,000 Super High Roller is must-not-miss!
Shirley Ang: The Reunion is the only tournament with a guarantee and it's $5,000,000!
Jon Sofen: Come on, really? the WSOP Main Event. Next question.
Matthew Pitt: I think there will be a lot of excitement about The Reunion, but it has to be the WSOP Main Event for me. It's the first proper Main Event since 2019 and every poker player is looking forward to it.
Geoff Fisk: The Reunion. It's right at the beginning of the series, offers an affordable buy-in, and will really give us an idea of what attendance will look like for other WSOP events.
Calum Grant: WSOP Main Event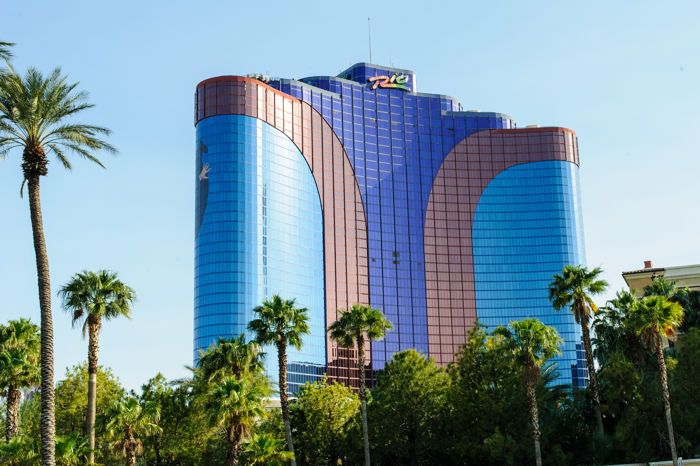 ---
Considering the travel restrictions into the US, how many non-Americans will win bracelets from the 88-event schedule?
Yori Epskamp: I'd still think quite a few as tons of pros have circumvented the travel ban. Let's go with 14.
Ben Cundall: 17
Chad Holloway: It's going to be low and I think concentrated in tournaments with five-figure buy-ins and higher. I'll say just 12 bracelets go to non-Americans in this unprecedented year.
Will Shillibier: A tough one, but having seen enough Europeans on holiday in Mexico I'm going to be optimistic and say 19.
Shirley Ang: Let's go with my lucky number 33!
Jon Sofen: 11 - 1 in 8 sounds about right.
Matthew Pitt: The travel restrictions are not going to help non-Americans, but those who do make the trip will likely be seasoned pros. I'm optimistic for non-American bracelet winners, let's say 20.
Geoff Fisk: 22. The players that do travel to the US are going to be heavily weighted toward top pros from around the world. I don't think we'll see that many recreational players from outside of the US make the trip.
Calum Grant: 13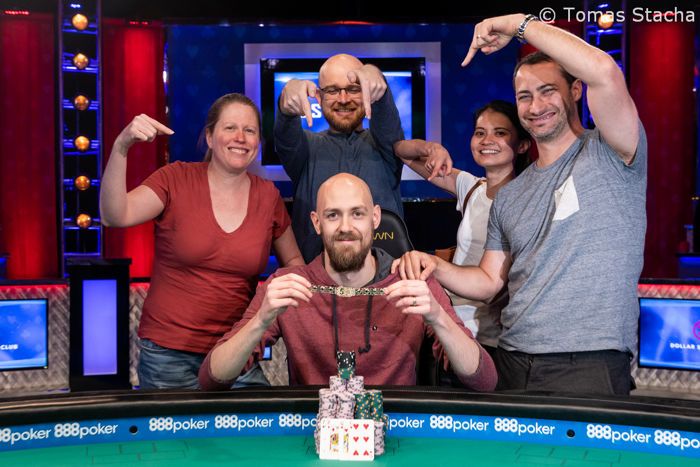 ---
Which established pro will finally win his/her first bracelet this year?
Yori Epskamp: Dan Smith
Ben Cundall: Ali Imsirovic
Chad Holloway: I think Mikita Badziakouski will nab one of the big buy-in tournaments. He really is one of the best and it seems like only a matter of time before he takes one down
Will Shillibier: Gonna lean heavily into the High Roller schedule and say Claas Segebrecht.
Shirley Ang: I am not going for an obvious one this time and maybe it will work for once: Matt Glantz
Jon Sofen: Dan Smith. But I've been saying this for a couple of years now. Third time's a charm?
Matthew Pitt: Shannon Shorr. He has been playing a bunch online during lockdown and has put up some incredible results recently. He's playing great, running well, and brimming with confidence, a deadly combination.
Geoff Fisk: Dan Smith. He's going to get one eventually, why not this year against perhaps the softest WSOP fields in the modern era?
Calum Grant: Jason Koon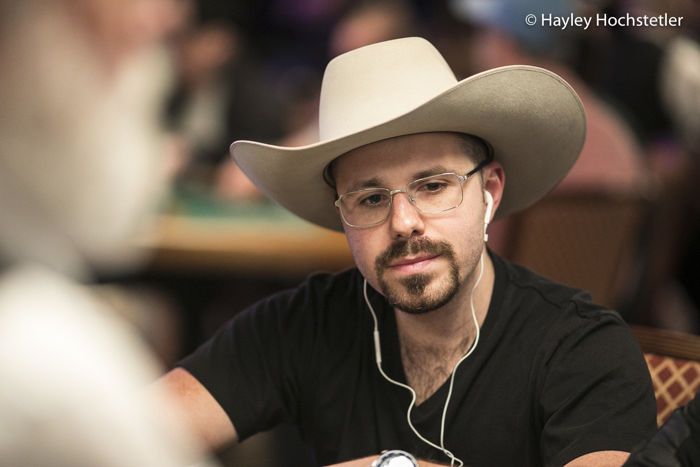 ---
How many events will Phil Ivey play, and how many will he cash in?
Yori Epskamp: 20 events, 5 cashes
Ben Cundall: 8 events, 2 cashes
Chad Holloway: 24 events, 6 cashes
Will Shillibier: 15 events, 6 cashes
Shirley Ang: 39 events, 20 cashes
Jon Sofen: 22 events, 9 cashes - one bracelet
Matthew Pitt: 19 events, 8 cashes
Geoff Fisk: 10 events, 3 cashes
Calum Grant: 10 events, 2 cashes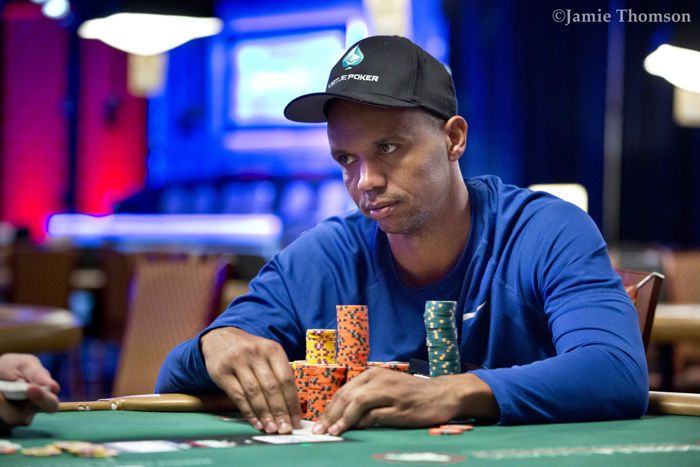 ---
What do you think players will make of the Flip & Go bracelet?
Yori Epskamp: Exciting, wild shouting across the room. I think the format works extremely well in a live setting. It'll be a bit chaotic, but a lot more fun than people might realize right now.
Ben Cundall: It will have its critics, but anyone who likes a punt and can afford to play it will have fun, especially those who win their flip. I'm excited to see some clips from the rail, it's going to be a spectacle.
Chad Holloway: I think it'll be well-received and scratch the degen itch many players have. I expect more players will pluck down $1,000 and take a chance.
Will Shillibier: I love the Flip & Go tournament format online, but I'm sceptical about how it runs in a live setting. Come back to me after the event is a huge success and I'll eat my words.
Shirley Ang: I personally think they'll feel like it's a gimmick at the start and enjoy it in the end as they only have to one flip to get into the money stages. Once they're there, they just play as usual to try and run it up even more.
Jon Sofen: What can they make of it? You know what you're getting into when you sign up for it. So, I think those who cash will love it, those who lose will claim they're never going to play a tournament like that again.
Matthew Pitt: The event will definitely be a hit with recreational players more than the seasoned pros, in my opinion. That said, I think you'll see a lot of pros flick in the buy-in because they will be in the money within minutes if they make it through the flip stage.
Geoff Fisk: I don't think the pros will like the Flip & Go format as a bracelet event at all.
Calum Grant: Losers will hate it, those who cash will love it.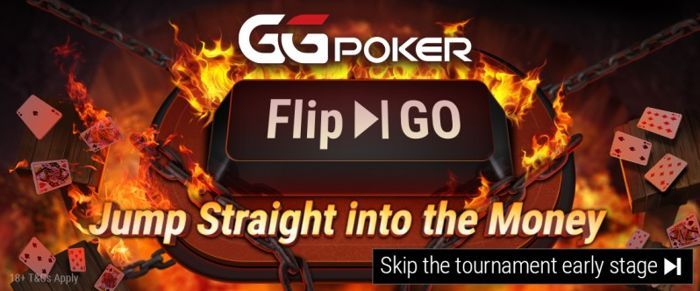 ---
Related: Pot-Limit? How New Vegas Marijuana Laws Might Affect WSOP 2021
---
How many players will enter the 2021 WSOP Main Event? (2019: 8,569)
Yori Epskamp: 8,501
Ben Cundall: 6,978
Chad Holloway: 7,013
Will Shillibier: 7,242
Shirley Ang: 5,933
Jon Sofen: 6,101
Matthew Pitt: 5,983
Geoff Fisk: 5,818
Calum Grant: 9,125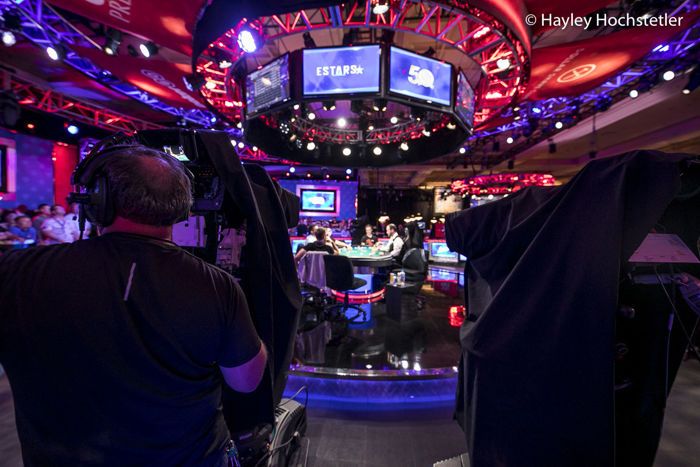 ---
What will 2021 be 'The Year Of'?
Yori Epskamp: "The Year of Remembering to Put Your Mask On in the Hallway"
Ben Cundall: "The Year of One Player Winning Four Bracelets"
Chad Holloway: "The Year of the Pros" - I expect a lot of big name pros to nab a bunch of the bracelets.
Will Shillibier: "The Year of the Unknowns" - There will be a lot of people who have discovered poker since the last WSOP entering (and winning) events.
Shirley Ang: "The Year of Definitely Washing Your Hands"
Jon Sofen: "The Year of Proving the Vaccine Works"
Matthew Pitt: "The Year of the Poker Pro" - There will be far fewer recreational players in the field, so a higher percentage of seasoned pros. I fully expect a "big name" to win the Main Event.
Geoff Fisk: "The Year Of COVID"
Calum Grant: "The Year of Gameday Routine Tweets"
---
Keep your eyes peeled for part two of the PokerNews Staff Predictions coming later this week. In the meantime, head to the 2021 WSOP hub for all the latest information ahead of the Series.