Will New Hampshire Follow Nearby States in Passing Online Gaming Bill?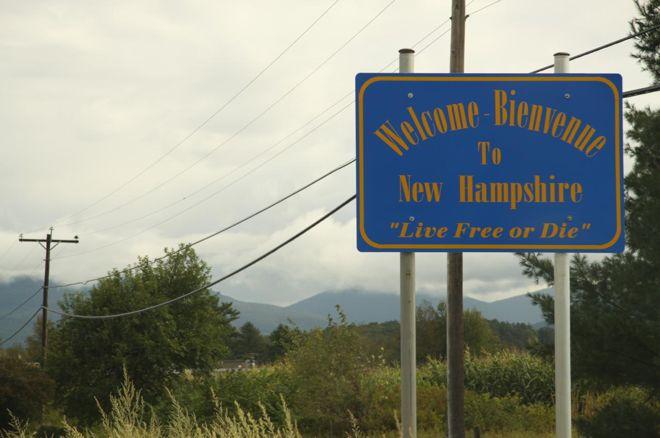 Following the passage of a bill allowing online lottery sales in June of 2017, New Hampshire appears to have eyes on adding online gaming to the state's offerings.
According to the bill summary on New Hampshire's official state website, HB 562-FN is generally described as "an act allowing online gambling." The bill summary also lists an effective date of Jan. 1, 2018, which seems on the ambitious side with a status described as "25% progression" and very little in the way of details to support it.
The Bill's History
According to the bill status, HB 562-FN was officially introduced on Jan. 5, 2017 in the Ways and Means Committee within the House. The three sponsors of the bill include Republicans Eric Schleien, Nick Zaricki and Robert Fisher.
The bill went to public hearing on Jan. 31 and to an Executive Session on Feb. 8. It remained in committee with a Retained Bill Subcommittee work session on Sept. 6. New Hampshire's version of a bill that allows online gambling is looking to gain life again with another Executive Session scheduled for Oct. 25 at 10:00 a.m.
Moving Forward
According to the Online Poker Report, the Executive Session next week is a committee hearing of sorts where lawmakers can take one of the following actions: Ought to pass; Ought to pass as amended; Inexpedient to legislate; Re-refer to committee. While the best outcome for iGaming supporters would be "ought to pass as amended," the bill may need more time in committee to flesh out details.
For now, the online gambling bill in New Hampshire remains as a placeholder with few details. However, further Executive sessions like the one coming up next week bring a promising air to the online gaming winds in New Hampshire, especially as nearby states New Jersey and Delaware show continued success in iGaming and other states like Pennsylvania continue to make headway in online gaming efforts.
According to Steve Ruddock of Online Poker Report, a potential hiccup in the process of getting the online gambling bill passed in New Hampshire may stem from recent news that one of the bill's key sponsors, Rep. Eric Schleien, has been accused of sexually assaulting a minor, with an arraignment scheduled for Aug. 2.
Continue to follow PokerNews for continued coverage of the online gambling developments in New Hampshire.
Finding a trustworthy room to play online poker can be a monumental burden. That's all the more true if you're just looking for a place to play poker for free. We've listed five of the best play-money poker sites to enjoy and help hone your skills.