Inside Gaming: Considering Future of NJ Gaming, More on Pennsylvania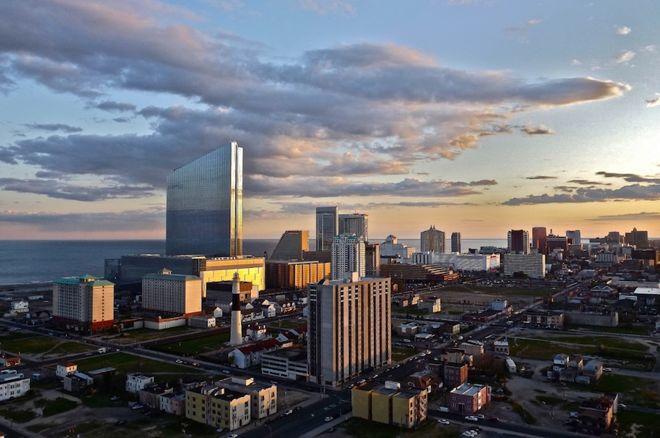 We start this week's Inside Gaming with talk of this week's election that saw New Jersey pick a new governor and Maine voters reject the idea of a new casino. From there we move to Pennsylvania for more on the state's newly expanding gaming legislation, over to California where a casino operator has big construction plans, and then to the Czech Republic for some sports betting news.
New NJ Governor Stirs Thoughts of the Future of Gaming in State
Tuesday was Election Day in the United States, with "off-year" elections involving a couple of gubernatorial races, the filling of seats in state legislatures, and other local races and initiatives. New Jersey elected a new governor, the Democrat Phil Murphy, who will replace the outgoing Republican Governor Chris Christie whose second and final term will end in January 2018.
Christie's popularity took a nosedive in the state over recent years (for various reasons), although he did exert considerable influence upon gaming expansion in the state during his tenure. After vetoing earlier bills, Christie signed into law online gaming legislation in 2013. Christie has also appealed the federal ban on sports betting, with that case due to be heard by the U.S. Supreme Court in early December.
With a new governor, what's on the horizon for New Jersey gaming? Commentator John Brennan took up that question this week, focusing in particular on previously failed efforts by those interested in expanding gaming beyond Atlantic City by opening casinos in the northern part of the state.
A referendum on last year's ballot saw voters reject the idea of casino expansion. However Brennan notes that Murphy spoke in support of such expansion on the campaign trail, calling it a potential "job creator" for the state.
According to Brennan, another referendum may be coming next November, "but it would be far differently couched" than last year's.
"Make the question be about whether to put a casino in the Meadowlands Sports Complex, and it wins," opines Brennan, noting how voters would likely be more comfortable introducing gaming in an area where it already exists — in this case, in the form of the Meadowlands Racetrack.
Maine Residents Vote Down Third Casino
Speaking of referendums and casino expansion, up in Maine voters were given an opportunity to weigh in on a proposal to build a third casino in the state, with the vote showing overwhelming opposition to such a plan. As the Press Herald reports, the question earned a negative response from 83 percent of voters with nearly all precincts reporting.
Roy Lenardson headed a political action committee opposed to the proposal to allow the Nevada-based company Capitol Seven to apply for a casino license and build in York County in the southwestern part of the state.
"Voters got the information they needed and they made a good decision," said Lenardson of the outcome. The initiative also faced opposition from both the Passamaquoddy and Penobscot tribes
Capitol Seven's Shawn Scott actually was involved before with bringing in the state's first casino in 2005, the Hollywood Casino Hotel & Raceway Bangor now owned by Penn National Gaming. The smaller Oxford Casino is located in Oxford, about 40 minutes from Portland.
Scott was central to the push for a new casino, having helped raise millions to finance another PAC to support the bill, though he was accepting of the vote's result.
"We are, of course, disappointed with the outcome," said Scott, thanking those who did support what he "still believe[d]... is a great project for Maine."
Pennsylvania to Make Public Opt-Out List for New "Mini-Casinos"
We've been reporting the news of Pennsylvania becoming the fourth state to pass online gambling legislation, including considering some of the early reaction to the new law.
Not only did Pennsylvania lawmakers authorize online gaming, but the bill likewise allows the building and operation of 10 additional "mini-casinos" (or "satellite" casinos) in the state, a provision not everyone in the state necessarily supports.
This week came news that municipalities not wanting to host the new mini-casinos will be able to exclude themselves from consideration, with the Pennsyvlania Gaming Control Board planning to make the opt-out list public by posting it online starting next Monday, reports The Morning Call.
The law allows for municipalities to pass a local resolution to exclude themselves by December 31, with any such resolutions being able to be withdrawn at any time if the municipalities wish to conduct another vote.
So far only the Kenneth Township in Chester County has passed such a resolution.
San Manuel Casino To Add Hotel, Event Venue, Parking
The Orange County Register reported this week the San Manuel Casino in Highland, California near San Bernadino has announced plans to add a new 500-room hotel, a 4,000-seat entertainment venue, and a 2,200-stall parking deck next to the casino.
The San Manuel Band of Mission Indians didn't share the cost of the project which is planned to be completed by 2020.
"It's a win-win for the community," said San Manuel CEO Jerry Paresa. "Not a lot of investment is going on in San Bernadino, and we have the opportunity to move the needle."
In operation since 1986, the casino boasts 4,700 slot machines and over 100 table games, attracting more than two million guests per year.
BetStars First International Sports Betting Operator in Czech Republic
Finally, on Wednesday the Stars Group announced that BetStars had become the first international sports betting operator to obtain a license to operate in the Czech Republic. After receiving approval from the Czech State Supervision of Gambling and Lotteries, the Stars Group plans to launch the new BetStars.cz site at some point before the end of the year.
The news comes on the heels of BetStars having last month launched a mobile betting app in other European Union markets. It also follows PokerStars having become the first licensed online casino and poker operator in the Czech Republic in January of this year.
"We're proud to be the first international sports betting operator to be awarded a license under the Czech Republic's new licensing regime," said Zeno Ossko, Managing Director of BetStars. The country first approved regulated online gaming last summer, with the new laws going into effect at the start of 2017.
The Stars Group owns a majority shareholding in iBus Media.
Photo: "Skyline" (adapted), Grant Guarino, CC BY-SA 2.0.
Finding a trustworthy room to play online poker can be a monumental burden. That's all the more true if you're just looking for a place to play poker for free. We've listed five of the best play-money poker sites to enjoy and help hone your skills.