Nearly All Online Poker Operators See Growth in Q3 Numbers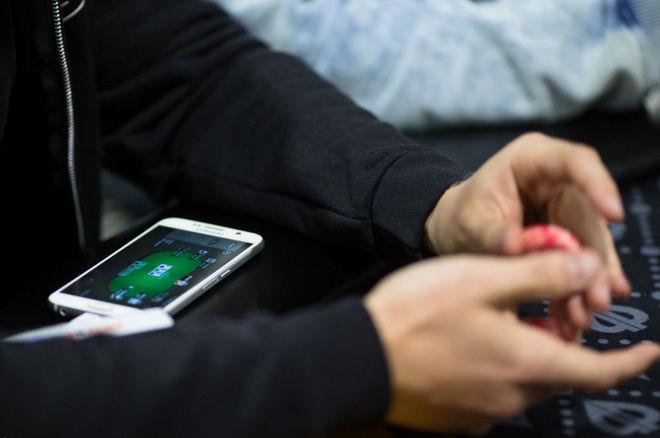 While many poker players pine for the good old days of online poker, the reality is that, according to numbers released by Poker Industry Pro, ($) it's a good time to be an online poker operator.
Pro consolidated the third quarter financials of four top real money online poker operators and found that three of them — The Stars Group (PokerStars), GVC (partypoker) and 888 Holdings — experienced year-over-year growth in the Q3 revenue. All three are on pace to beat their 2016 revenue numbers, the former two significantly so.
Kindred Group (Unibet) had a slight downturn in Q3 but remains ahead of 2016's revenue pace overall, while social poker giant Zynga also had a banner Q3 and remains ahead of all real-money operators aside from The Stars Group (TSG) in total poker revenue.
Inside the Numbers
TSG raked in $221.4 million in Q3, an increase from $196.8 million in the same quarter in 2016. That's a growth of 12.5 percent and 7 percent on a constant currency basis. According to Pro, it was also the strongest quarter for TSG in nearly two years.
GVC pulled in an estimated $29.1 million, up from $18.5 million in 2016. That's an increase of a whopping 57 percent, even better than the 48 percent year-over-year revenue growth the company reported in October.
As for 888, the growth was more modest with a bump from $21.1 million to $21.3 million.
Kindred dipped a tad from $4.2 million to $3.9 million. However, that was just the first quarter since Q2 of 2016 where the company didn't see a big revenue bump.
| Operator | Q3 2016 Revenues | Q3 2017 Revenues | Year-on-Year Change |
| --- | --- | --- | --- |
| TSG | $196.8 million | $221.4 million | 12.5% |
| 888 | $21.1 million | $21.3 million | 1% |
| GVC | $18.5 million | $29.1 million | 57% |
| Kindred | $4.2 million | $3.9 million | -7% |
| Zynga | $25.5 million | $38.5 million | 51% |
An Industry-Wide Boom
Overall, the four big real-money operators collected $275.6 million in revenues, an increase of 14.5 percent year-over-year.
What's driving the industry-wide growth? Each operator would likely point to moves made that are helping to prod the numbers.
TSG CEO Rafi Ashkenazi said in an earnings call that Stars Rewards, the new player loyalty program introduced in 2017, has given back $45 million to players and boosted the company's bottom line. Partypoker has revamped both live and online offerings in response to player feedback. 888 has experimented with new games like Flopomania. Unibet gave its online client a makeover for 2017.
Whatever the reasons, online poker appears to be on an upswing, and operators have to be happy with where they're sitting.
The Stars Group owns a majority shareholding in iBus Media