Holz Late to Aussie Millions Main, Chasing Recent Champs Engel & Barer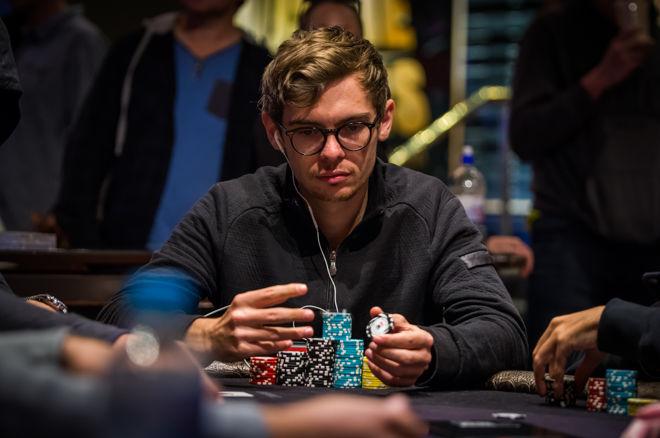 At last year's Aussie Millions at Crown Melbourne, Fedor Holz put together a legendary run, pairing a third-place finish in the $100K Challenge with a fifth-place finish in the Main Event for a total of nearly A$700,000 in cashes.
This year, things looked quiet on the Holz watch as there was nary a sight of him in the tournament area through the first three starting days of the Main Event. Perhaps he took Sam Greenwood's Twitter barbs as a challenge, or perhaps he always planned on fashionably late arrival.
Either way, Holz beat the buzzer with a Day 2 registration and got to work right away. He doubled up just a few minutes in after backing into a flush against an opponent who made the nut straight and couldn't find a river fold to Holz's check-raise.
The German legend had nearly triple the starting stack in under an hour, and it looked like the start of another tour de force. However, it would prove a swingy day, and though Holz hit heights around 150,000, he would only put 71,100 in the bag. He has work to do on Day 3, but that doesn't mean anyone will feel comfortable seeing his name on their table draw.
Holz's late registration was part of the final push during the opening level play that took the tournament to a record number of 800 runners, creating a prize pool of exactly A$8 million. Even at the ripe old age of 21, the Aussie Millions is doing the opposite of slowing down.
Competition for Holz
A couple of former champions have built big stacks and put themselves in prime contention among the 160 players remaining at the close of Day 2. Ari Engel (2016) and Ami Barer (2014) both had strong showings. The former bagged 334,000 and the latter 202,400,
Engel got a turn jam through in a huge pot late, inducing a player to fold trip kings on a three-flush board.
While that was happening, loquacious British star Sam Grafton was putting the finishing touches on his monster Day 2 at the neighboring table. He busted a player with aces against ace-king and then got a five-bet shove through on Max Young to finish with 419,000.
"You're gonna tell people about this some day," he boasted to his tablemates. "You're gonna tell them I played with Sam Grafton that year he won the Main Event here."
The chip lead though, belongs to Aussie Najeem Ajez (522,100). He sent Kitty Kuo packing when she couldn't find a fold with nines, five-bet shipping into Ajez's queens.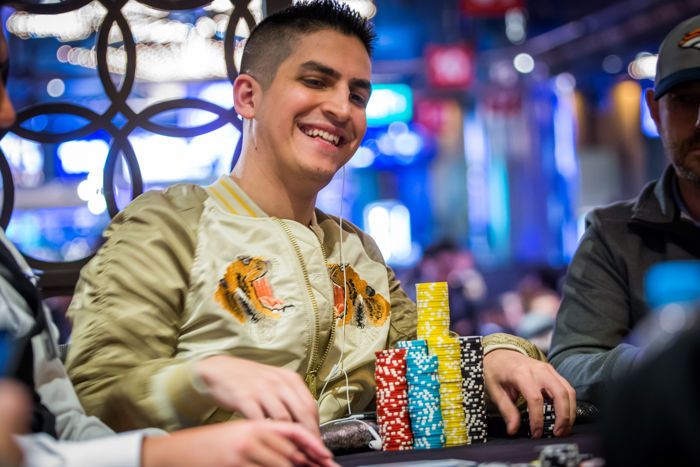 Marc Macdonnell, Ludovic Geilich, Kahle Burns, Matt Salsberg, Mike Del Vecchio, Martin Jacobson and Mel Judah were some other recognizable names to advance.
The remaining players return at 12:30 p.m. local time for Day 3, set to play 1,200/2,400/400 and hit the money with 88 players left. Come back to PokerNews to follow all of the live updates, where you can also find a complete Day 3 table draw.
Finding a trustworthy room to play online poker can be a monumental burden. That's all the more true if you're just looking for a place to play poker for free. We've listed five of the best play-money poker sites to enjoy and help hone your skills.