Off The Felt: Holiday Parties and Baby News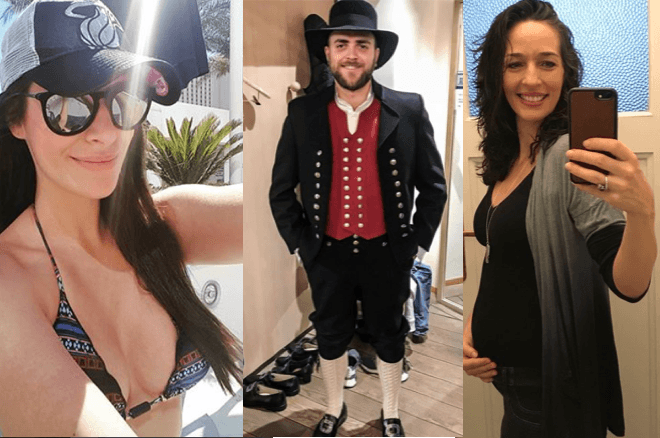 The Holidays went by so fast…we're already missing them! And the poker world celebrated their free time in style. Here's a collection of some of the best outfits, travel spots…and people, of course from the holiday season. 2017, we'll miss you. Enjoy!
Starting with the big news, we have to congratulate Kara Scott. Yay, new poker baby!
Jeff Gross started the year tasting amazing Brazilian coffee.
Sam Abernathy truly closed out 2017 with a bang.
Loni is adorable, right? BTW, nice glasses.
New York looks good on you.
Gosh, this is so cute too.
Ok, cuteness overload, Sarah.
JNandez, that's a big... racquet
Moorman was shining into the New Year like...
Yep, another great outfit.
Now that's a squad, Matt.
I mean, what a view!
I'm pretty sure you were frozen taking this picture, but it's amazing, so it's ok.
Jumping into 2018, literally.
Snow for days!
And Vivi was at the beach, as usual!
And, judging by the appearance, Felix was in Norway.
And Natalie looked veeeery happy!
That's a bomb photo.
So who won?
We'd have a frown on our face if we were in the cold too.
Ha! So long, 2017
Finding a trustworthy room to play online poker can be a monumental burden. That's all the more true if you're just looking for a place to play poker for free. We've listed five of the best play-money poker sites to enjoy and help hone your skills.