Does Phil Ivey Write His Own Tweets? Looking Back at #RealIveyTweets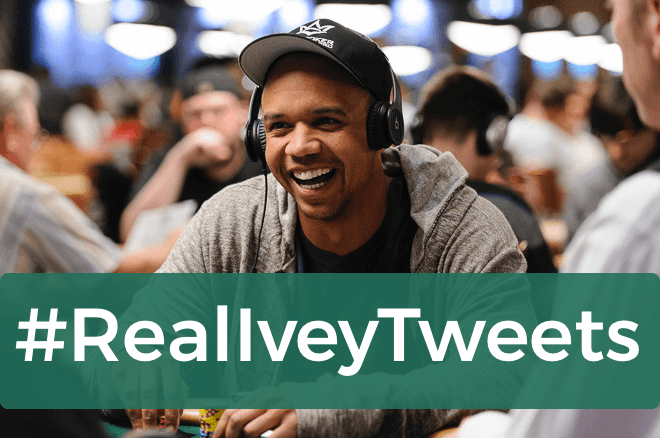 Phil Ivey's birthday just passed and we were actually really excited about it. Not because it was the day the GOAT was born, or because we'll be seeing him play poker soon — he may or may not play the $100K at Aussie Millions.
No, no. We're excited because when trying to decide what to post, what to create to celebrate his big day, we remembered #RealIveyTweets. Let me refresh your memory. Like any big-time celeb, it's hard to believe that Phil Ivey actually tweets his own stuff. Maybe he does, maybe he doesn't.
His last tweet was in Nov. 2017 announcing a new venture, then before that, Sept. 2016. So back in June 2012, Tony Dunst started the most amazing trend anyone in poker could ask for.
It all started with this gem. WARNING: Some may be a little NSFW. But let's be honest. Phil Ivey is so dang mysterious that this could very well be how he talks. But I guess we'll never know for sure.
And with that one tweet, the #RealIveyTweets trend started and *everyone* got involved.
So these are some of the best. Phil Ivey, Happy Birthday. These are for you.
But then, the most incredible thing happened. Phil Ivey joined the party. That's right, he came up with his own #RealIveyTweets and sent it out to the Twitterverse. Was it really him? He did sign it with --PI.
Ivey #realIveytweets'ed himself.
Indeed, Ivey won the day and proved why he's the GOAT.
Everybody needs an account at one of these online poker rooms! They're the biggest, the best, and we get you the best poker bonuses. Check out our online poker section for details on all the online poker rooms around.