The Changing Face of the PokerStars Ambassador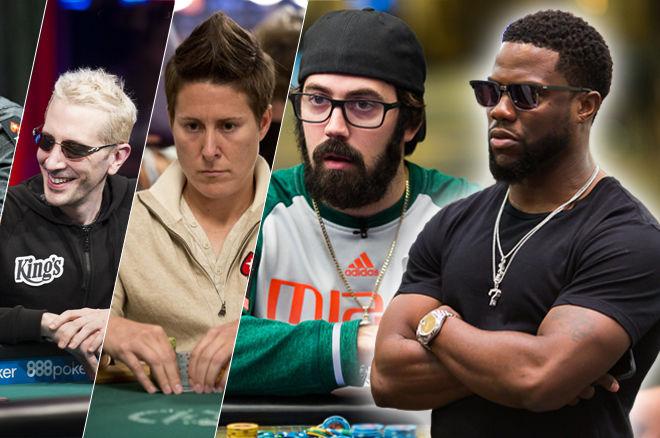 The role of the celebrity marketing pitchman — or woman — is as old as marketing itself.
"I use this brand, and so should you!" they've shouted for centuries, if not millennia.
Recognizable, trustworthy names and faces serve to legitimize brands. The idea is simple, yet powerful. Given a choice between two identical products, the purchasing public can be pushed toward one or the other by the simple measure of a popular figure endorsing it.
One can only imagine how well art supplies endorsed by Michelangelo or stargazing equipment endorsed by Galileo must have sold.
Some marketing campaigns become so popular and ubiquitous; they're equated with the brand itself. For example, look at the collective public gasp that followed when longtime Verizon commercial star Paul Marcarelli of "can you hear me now?" fame suddenly appeared in a Sprint commercial.
With the turn of the year to 2018, poker experienced something in a similar vein. Starting in December 2017 and continuing into the new year, headlines peppered the wire announcing the departures of a number of prominent names from the PokerStars Team Pro roster.
Poker Face Meaning – What Is a Poker Face and How to Get a Good One?
The Old Guard Moves On
"As we increased the use of athletes, there was less demand for sponsored pros from our marketing teams." -
Eric Hollreiser
First came Felipe Ramos. "Mojave" announced via Twitter during PokerStars Championship Prague that the big event was to be his last tournament donning a PokerStars patch. He had been a consistent presence at nearly all big PokerStars events the world over. The well-liked Brazilian competes out of a burgeoning market that many see as one of the next centers of a poker boom, making his departure a surprise.
"We did not reach an agreement and it is time to move on," he announced. "The company's priorities have changed."
Ramos was merely the first domino to fall.
Longtime Stars Pro Vanessa Selbst, who had endorsed the company since 2010, announced just after the calendar turned that she was leaving behind her professional career and sponsorship. Selbst has moved on to a role in the hedge fund world, a realm that has suited some poker players who found their skills in risk analysis translated fairly usefully.
Then, perhaps PokerStars' most visible — and certainly most competitive at the highest level — American pro, Jason Mercier, revealed he had stepped down from PokerStars and would be reducing his poker-playing volume.
"The conversation about my contract was short and sweet," he wrote. "There were no hard feelings and there never would or could be... I'm forever grateful that they took a chance on me when I was just a 22-year-old kid who had just captured his first gold bracelet in the summer of 2009."
It wasn't just players from the Americas finding themselves with ties severed.
Bertrand "ElkY" Grospellier, one of the longest-tenured sponsored players, also waved goodbye to the red spade. The Frenchman and former pro gamer had been on the team since 2004.
Marcin Horecki, a Polish player whose face once appeared on the list of sponsored players, also appears to have exited to less fanfare.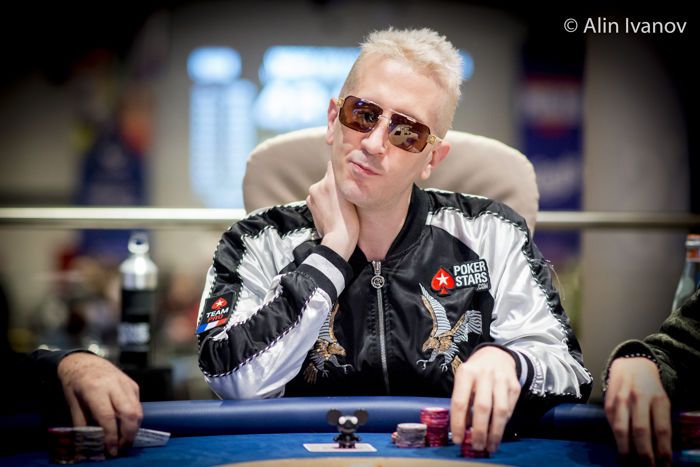 An Outdated Approach?
If one is an example, two is a coincidence, and three is a trend, then what's five?
Like Ramos, "ElkY" hinted at changes to the overall marketing approach coming out of his final meetings with PokerStars.
"Team Pro used to be a core part of their strategy, but it became evident this was not the case anymore during the last few years," he wrote.
To see what was behind the changes, PokerNews reached out to PokerStars to clarify the company's shifting marketing strategies. Eric Hollreiser, director of corporate communications for The Stars Group, provided some insight.
He said the company "constantly evaluates" its roster of Pros in search of the right mix of representatives — players and otherwise — to meet marketing goals.
It appears that means a clear shift away from professional players popular only with the poker populous, and towards mainstream celebrity endorsement.
"For many years there was an arms race between PokerStars and Full Tilt Poker — and PartyGaming to a lesser extent — to see who can sign the most and 'best' pros," Hollreiser said. "After Black Friday and the demise of Full Tilt and our subsequent takeover of the brand, there was very little competition for sponsored Pros – and much lower global competition for live poker events in general."
PokerStars began shifting its strategy in 2012, even before Hollreiser moved into his current role. The company still saw some value in what he called "walking billboards" — players granted sponsorship simply because of appearances on televised poker and in major events — but a change was already afoot.
Hollreiser took over management of the sponsorships in 2014 and described clear indicators that said to him things needed an even more dramatic overhaul:
Televised poker was waning in both volume and popularity.
More markets were evolving toward maturity, "so the novelty and appeal of being a poker player diminished for some mainstream audiences."
Celebrity and social media culture were exploding, so professional poker players were not the best way to appeal to a wider audience.
Instead of plastering patches onto players silently sitting behind sunglasses at final tables, the PokerStars marketing team decided to try to reach a broader swath of potential customers. Superstar athletes Rafael Nadal, Cristiano Ronaldo and Neymar Jr., whose fans number in the tens of millions at least, became spokesmen for PokerStars.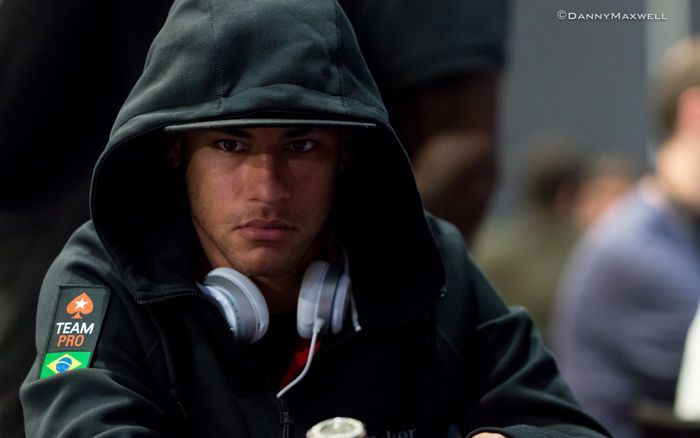 Most recently, Usain Bolt and actor Kevin Hart have taken center stage. PokerStars has also hooked up with former England international rugby stars James Simpson Daniel and Andy Goode for a recent event in London.
It goes without saying that inking an individual of Kevin Hart's stature — metaphorically speaking — is going to take a chunk out of the budget. Allocating resources to mainstream sponsorship means a smaller slice of the pie for the top poker players.
"As we increased the use of athletes, there was less demand for sponsored pros from our marketing teams," Hollreiser said. "So we continued to reduce the roster of Pros, while always adjusting the mix of players. We also believed that our ambassadors should not solely be winners and credible/authentic poker players but should live and breathe the game, proactively creating excitement around it and generating multimedia content that reaches multiple audiences."
The New Frontier
Anyone paying a modicum of attention to PokerStars' new sponsored team can see a clear direction the company is taking. Recent signings have been heavily weighted towards players who have a strong presence in the streaming community.
Streaming pioneer Jason Somerville signed on after building his Run It Up channel into one of the largest, most engaged poker communities in the world. PokerStars took notice.
"He is really the pioneer in the Twitch arena and with his Run It Up brand he was the first to see the opportunity and to seize upon the unique qualities of the platform to engage, teach and entertain new audiences, particularly the large and growing gamer community," Hollreiser said. "That's why we snatched Jason up at the earliest opportunity and are continuing to work with him to evolve the strategic opportunity and value for poker and Twitch."
PokerStars followed up bringing Somerville aboard with Jeff Gross, Jaime Staples and a slew of others.
Longtime sponsored pro Lex Veldhuis migrated to Twitch and built his own massive following.
"The more we experiment on Twitch, the more excited I get."
There's a clear focus on what Hollreiser called "creating content and building communities."
"Many of them identify as professional streamers rather than professional poker players," he said. "And so their success is as much driven by the power of their personality and ability to attract a community as it is their poker prowess or their winning percentage or their ROI."
PokerStars pushing all in on Twitch shouldn't be much of a surprise. After all, poker fans of the previous generation mostly found the game through watching it on TV. Poker operators used live televised events, even those that had nothing to do with their brands, as promotional vehicles for the game.
A variety of factors has brought less and less of a return on that strategy in 2018. Whether that's because of the proliferation of cord-cutting, the shift in the poker-playing demographic from colorful characters to GTO robots, or simple market saturation, it makes less sense nowadays than it used to for companies like PokerStars to pump money into reaching TV audiences.
In a sense, the Twitch audience — ripe for the picking in part due to demographics and game savvy — has become the new TV.
"The more we experiment on Twitch, the more excited I get," Hollreiser said. "In 2018, you're going to see even greater emphasis and activities on the Twitch platform, and we are strengthening our partnership with Jason to help us drive the programming and talent strategy on Twitch.
"I believe that by 2020, poker will do as much to promote Twitch as Twitch is doing to promote poker."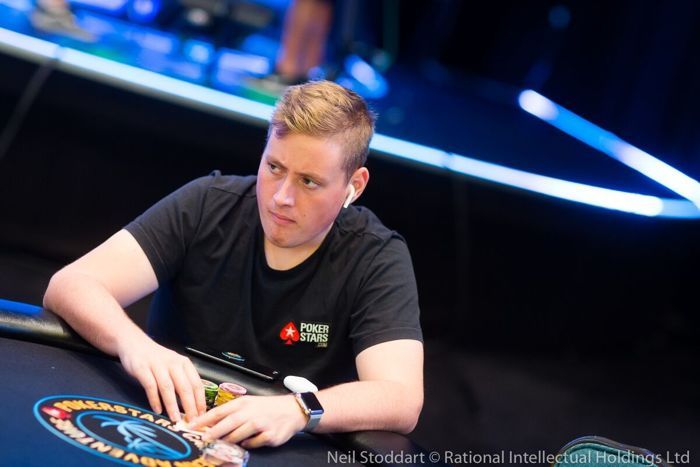 The 2018 Strategy
Much has changed, but some things stay the same.
Old standbys Chris Moneymaker and Barry Greenstein have surged past a decade of sponsorship. Andre Akkari and Aditya Agarwal remain to help reach growing markets. And Daniel Negreanu remains the flagship Team Pro, reaching fans everywhere — both in person, via video blogs, and social media.
The PokerStars team will continue to maintain a mix of sponsored players, according to Hollreiser. The company remains behind a handful of live players to go with its new cadre of streaming specialists. Stars remains committed to promoting Maria Konnikova's unique story.
Plus, like him or not, there will be more Kevin Hart. The sharp-tongued actor has appeared now and again at big PokerStars events and participated in nosebleed events, the "PokerStars Championship Cash Challenge" show, and battling with Usain Bolt in the Challenge Poker series.
"Kevin Hart is just great for poker," Hollreiser said. "We have some more things to come and are in discussions with Kevin about what more we can do together to continue to make poker fun for all audiences."
All paths on the 2018 marketing campaign, though, will lead to one place: the PokerStars Players No-Limit Hold'em Championship. PokerStars has been busily making it rain $30,000 Platinum Passes, which will see an unprecedented number of qualifiers complete in a $25,000 buy-in event that will draw pros from all corners of the globe to The Bahamas in 2019.
While some of those marketing dollars are just subsidizing players like David Peters and Mikita Badziakouski who would participate regardless, plenty of interesting characters are sure to score passes.
Konnikova already nabbed one at PCA. She and the rest of the evolving team will lead the way through 2018 toward PokerStars' new marquee live event, and the company undoubtedly hopes each sponsored player will keep connecting with audiences in his or her way in the build-up.
The Stars Group owns a majority share in iBus Media.