Inside Gaming: Japan's Casino Resort Bill Moves Ahead, Vote Awaits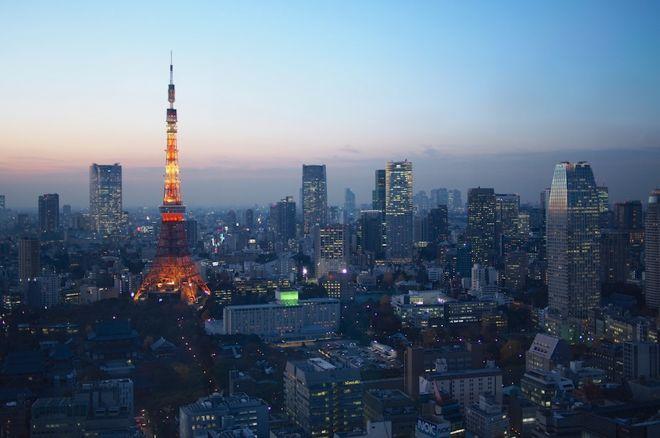 This week's Inside Gaming again looks in on Japan moving another step toward the eventual opening of "integrated resorts" with casinos, notes how a Las Vegas company's purchase of a Pennsylvania casino has been approved by regulators, and tells of a push in Spain to lower taxes on online gambling.
Casino Resort Bill Moves Forward in Japan
We've been keeping an eye on the progress of legislation in Japan to allow new "integrated resorts" for quite a while now. Following a positive vote in 2016, it was last August when the Japanese government released an outline of possible regulations for the new "IRs" that would feature casinos. Then in February of this year came a revised plan for the IRs, although the decision-makers were still divided on several particulars.
This week Reuters reports that "key points needed to finalize legislation of large 'integrated' resorts" have now been agreed to by Japan's ruling coalition, which means the legislation will now move on to the Japanese parliament for a vote.
Led by Prime Minister Shinzo Abe, "the ruling Liberal Democratic Party and its coalition partner reached agreement this week on points from tax rates to casino floor space," notes Reuters, adding that many international casino operators have found the new terms favorable "as they calibrate the potential size of investments in the country."
One item the international operators especially like is the capping of casino floor space at 3 percent of an IR's total area as opposed to a limit of 15,000 square-meters.
"They are heading in the right direction," said William Shen who serves as managing director of Korea and Japan for Caesars Entertainment Corp. "We remain highly enthusiastic about the Japan opportunity."
Industry analysts have surmised that even just a couple of casinos could bring the country more than $10 billion in revenue each year, says Reuters. "That potential market has sparked interest from U.S.-based Vegas Sands Corp, MGM Resorts International and a host of other firms."
There's one immediate hitch, though — the current session of parliament, already packed with other items to consider, ends on June 20, which means it may not be until the fall session before the bill could become law.
Regulators Approve Boyd Gaming Purchase of Valley Forge Casino
On Wednesday, the Pennsylvania Gaming Control Board approved Las Vegas-based Boyd Gaming Corporation's purchase of the Valley Forge Casino Resort, finalizing a deal that had been agreed to last December between Boyd Gaming and Valley Forge Convention Center Partners LP for just over $280 million.
As noted in the PGCB's press release, this marks the first for the company in Pennsylania for Boyd Gaming.
Play Pennsylvania adds further particulars regarding Boyd Gaming's presentation to the board this week and the company's portfolio which with the addition of Valley Forge will operate 30 different properties in 11 states.
Speaking of Pennsylvania, a fifth auction for a "mini-casino" license was won this week, with Penn National winning its second auction thus far with bid of $7,500,003 — just $3 over the minimum — with the West Cocalico Township in Lancaster Country being identified as a planned-for location.
Legislation passed last fall in Pennsylvania significantly expanded both live and online gambling in the state, including allowing for 10 new "satellite" mini-casinos to be built.
Penn National was the only group to submit a bid at this week's auction. For more on Penn National's second winning bid and the progress of the auctions, visit Play Pennsylvania.
Spain Considers Online Gambling Tax Cut
Finally, this week Spain's Minister of Finance and Public Function Cristobal Montoro presented to the lower house of the Spanish Parliament a proposed tax cut to online gambling as part of an effort to help the country compete against offshore operators.
Noting Spain's expectation "to hit $1.22 billion by 2023" in online gambling revenue, "the suggested tax cut, from the current 25 percent ot 20 percent of gross gaming revenue, is intended to draw more legal, licensed operators to Spain's thriving online gambling market," reports USA Online Casino.
Bolstering the country's online gambling market via the proposed tax cut "would add significant help in raising existing operators' bottom lines and could fuel a certain degree of consolidation in the market as it ripens."
The presentation by Montoro came in the context of the ongoing (and overdue) drafting of Spanish government's budget for 2018.
Photo: "Blue Hour over Tokyo," Balint Földesi, CC BY 2.0.
Everybody needs an account at one of these online poker rooms! They're the biggest, the best, and we get you the best poker bonuses. Check out our online poker section for details on all the online poker rooms around.