Get in on the PokerStars Platinum Pass Adventure Before It's Too Late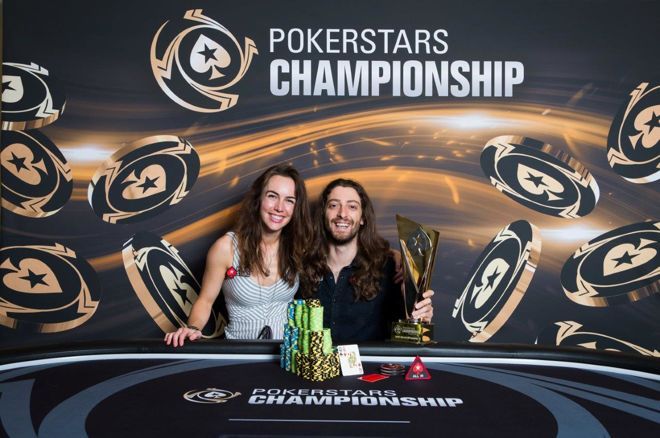 As the massive PokerStars Players Championship (PSPC) draws ever closer, the excitement surrounding the PokerStars Platinum Pass Adventure programs continues to build as players battle for their chance at a $30,000 prize package that includes entry into the $25,000 buy-in event to be held in the Bahamas in January.
With many of said competitions already underway and deadlines to enter fast approaching, we take this opportunity to update players on potential paths toward a coveted pass.
Moneymaker PSPC Tour
The Moneymaker PSPC Tour is the commemoration of Chris Moneymaker's epic 2003 WSOP Main Event win that started with a mere $86 online satellite entry. PokerStars ambassador Chris Moneymaker will be headlining the tour that will offer players a chance at a $30,000 Platinum Pass, simply for winning a tournament with a buy-in of $86.
These $86 tournaments with a $30,000 package for first place will take place at a variety of venues across the U.S., starting at Stones Gambling Hall in Citrus Heights, California. In addition to Moneymaker, the first stop will also host special guests Jason Somerville, Daniel Negreanu and Joe Stapleton, who will play and also do some commentary. Somerville has announced that Run It Up will be streaming live from the Stones event on both days, Aug. 4 and 5, to kick off the tour in style.
For more information on the Moneymaker tour and for up-to-date tour dates, click here, and watch the video below.
Next Great Twitch Streamer
Jason Somerville will be handing out a Platinum Pass to the next great Twitch streamer, but interested parties must act fast as today, July 27, is the last day to opt in to the contest. First, interested participants should send their name, Twitch page, country of origin and a short paragraph about them to [email protected].
From there, potential winners must stream for at least 150 hours over the next four months, most of which to be carried out while playing on PokerStars, and the Run It Up crew will be available to provide assistance on setting up and maintaining a killer stream. The winner will be chosen by a panel on Nov. 15 and more details can be found here.
Already nearly 40 streamers have signed on to this particular challenge, one of whom – Brook McCandler – is also a finalist in Fintan and Spraggy's 'As Random as it Gets' freeroll that will take place this Sunday, streamed on the PokerStars Twitch channel. McCandler seems to be a jack of all trades as it was for a best cartwheel in a fitness challenge that earned this player a seat.
Next Poker Brain
Liv Boeree and Igor Kurganov's 'Next Poker Brain' competition that will give away two Platinum Passes, kicked off a couple days back with the first quiz, aimed at picking challengers' brains for their knowledge of game theory and critical thinking skills.
For more information, click here. And if you're wondering just what kind of question you can expect, here is an example:
If one and a half Daniel Negreanu's can eat a pizza and a half in 90 seconds, how many pizzas can six Daniel Negreanu's eat in six minutes?
To try for your chance at one of two free $30,000 Platinum Passes, just for proving your poker brain chops, you must act fast. July 27 is the last day to submit answers for Quiz no. 1, which you can find here.
#myultimatesweat
Jaime Staples' ultimate sweat wherein he lost over 100 pounds was an inspiration to so many. Now, he gives back by encouraging dozens of people to join in on tackling a seemingly insurmountable task, with a $30,000 Platinum Pass going to the winner. Staples' #myultimatesweat competition drew more than 150 contestants, all taking their shot at achieving life changing goals, and pursuing a life changing poker tournament.
One such contender is Nathan Manuel, who has set as his ultimate sweat learning Japanese before his honeymoon. A tall task indeed, Manuel is no stranger to challenges and has been on a Platinum Pass hunt for some time now. A long time friend of Run It Up and Somerville, Manuel extended a work trip in London to try for a pass up for grabs in a MegaStack event, but fell short.
Manuel now turns his attention to winning a pass on home soil. In addition to tackling the complex Japanese tongue in a short period of time, inspired by the Staples brothers, Manuel plans to increase his chances of grabbing a pass by playing in up to six of the nine Moneymaker PSPC Tour stops. For Manuel and many others like him who play poker seriously but not for a living, the Platinum Pass dream means so much.
"With my current bankroll, playing a $25,000 buy-in tournament is out of reach, but I love competition and dream of playing with the best players at the highest stakes," Manuel told PokerNews. "Winning a Pokerstars Platinum Pass instantly turns this dream into a reality, simultaneously opening both doors to an amazing opportunity and poker at its finest."
From BSOP to PSPC
PokerStars Team Pro Andre Akkari will be handing out a Platinum Pass to the winner of a three-handed Sit 'n' Go during BSOP Millions in his home country of Brazil. The first qualifier locked up his seat during BSOP São Paulo for winning an eight-handed Sit 'n' Go.
Thiago Barnabé will be competing in that Dec. 6 Sit 'n' Go, with only two to-be-announced players standing in his way of a shiny Platinum Pass. For more information on Akkari's Platinum Pass Adventure, click here.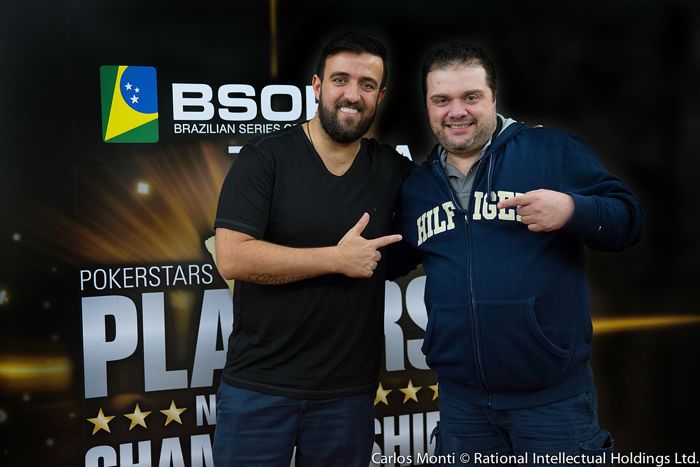 BroBattle
The BroBattle with Felix Schneider will go down on Sept. 2 at Pokerbros stream studios in Cologne, Germany where nine players will battle in a Sit 'n' Go with a Platinum Pass going to the winner. Some contestants who have already been chosen to take a seat include 52-year-old data scientist and chess trainer Martin Berger, amateur player Chris from Mönchengladbach, wildcard winner Mario, and a poker "sis," project manager Lucia.
There are still openings for the Bro Battle Sit 'n' Go, but interested candidates must act fast. The next round of qualifiers will be selected by Schneider and his Pokerbros, Murat Tülek and Niklas Ehrenholz on Aug. 12. To be eligible, simply send a creative application to the bros via their Discord servers. For more information on the Bro Battle, click here.
For more information on all the ways to win a package, visit the Platinum Pass homepage.
The Stars Group owns a majority shareholding in iBus Media.