Throwback Thursday: Tony Dunst Snogging Sofia Lovgren?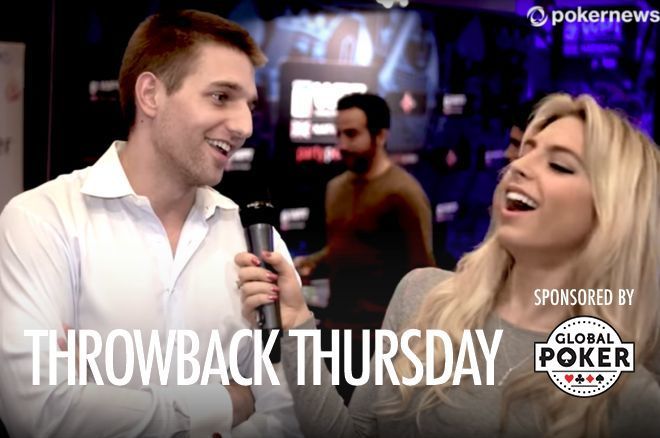 It's hard to stump poker players when it comes to questions about game theory and strategy. However, the same cannot be said about romance.
For this week's Throwback Thursday, we travel back to 2015. Poker players Tony Dunst, James Akenhead, James Dempsey, Sin Melin and Steve Watts were all asked which poker players they would "Snog, Marry, or Avoid." While some players become shy when asked the previous question, certain players like Dunst are surprisingly candid. Dunst also easily answers this question of which female poker player he would "avoid."
Watch below for some laughs and uncomfortable moments.
Finding a trustworthy room to play online poker can be a monumental burden. That's all the more true if you're just looking for a place to play poker for free. We've listed five of the best play-money poker sites to enjoy and help hone your skills.