Off the Felt: Another Baby, New Hair for Hellmuth & Players Going Down Under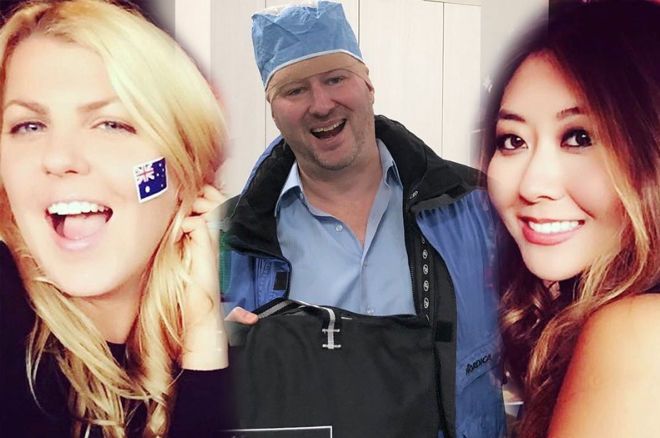 In last week's edition of Off the Felt, we had a baby on the way for Jean-Robert Bellande, a lot of players enjoying the weather in the Bahamas, and a belated Happy Birthday to Andrew Neeme. This time, we have another baby, new hair for Phil Hellmuth, and poker players going Down Under for the Aussie Millions.
Baby for Pahuja
In the last few weeks, we saw a lot of photos with babies and announcements of pregnancy. This time, it is Mukul Pahuja who had some beautiful news. He got a little girl: Mia Jordan Pahuja.
Jeff Gross already shared the news of the pregnancy and last week, he shared the news that the baby has started kicking!
And then, there's Phil Galfond who recently had a newborn. #DadLife
New Hair for Hellmuth
Phil Hellmuth is getting older and he lost some hair on his head. But that's going to change as he did a hair replacement procedure. Don't be surprised if you see a hairy Phil chasing bracelets this summer.
Well, I went for a hair replacement procedure w these guys, Dr Lieberman and Dr Parikh, at @ForTheFaceBay In four m… https://t.co/yA7AzsLrNk

— phil_hellmuth (@phil_hellmuth)
Down Under!
Many players have traveled Down Under for the 2019 Aussie Millions, but they are not only playing poker. Let's see what they've been up to:
Other Updates