PokerStars to Ban Seating Scripts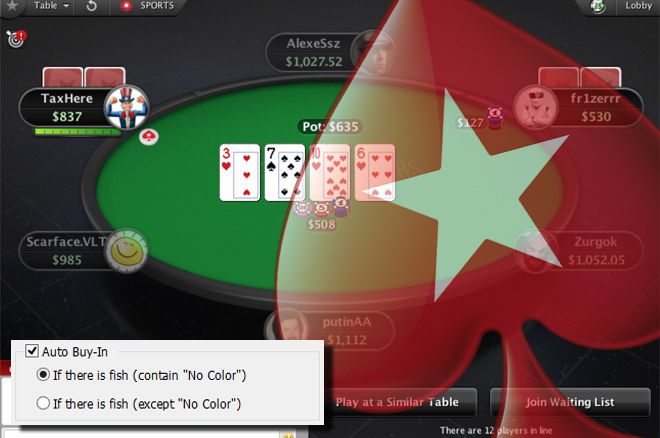 Table Of Contents
Cash game players at the world's largest online poker site, PokerStars, will no longer be able to use automated seating scripts from Mar. 1 following changes to PokerStars' third-party tools and services policy.
Some cash game players use third-party software known as seating scripts when they play online. Several versions of seating scripts exist and they all work slightly differently, although the principal is the same for each. The automated seating script software scans the cash game tables at each online poker site, PokerStars in this instance, and finds the optimal seat for the player to be seated at according to their own preferences. Players will then be seated in the optimal seat to avoid the better players at the table and to have position on lesser skilled players and be there as quick as possible as soon as the target sits, therefore potentially increasing the script user's win-rate.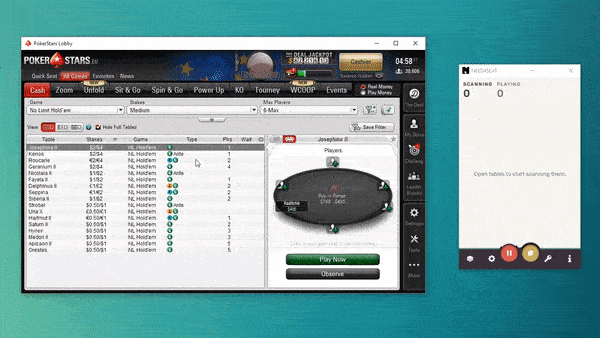 Major Changes Coming Mar. 1
A PokerStars spokesperson told Poker Industry Pro($) several changes were in the pipeline, including:
"One such change is we will be prohibiting any tool or service for table selection efficiency that filters or sorts available games, or automates/semi-automates the process of joining available games based on opponent gameplay statistics or notes. For example, the use of seating scripts that join players to a set number of tables that have an average statistic for opponents above/below a certain figure, or work off pre-assigned player notes, are prohibited."
Although PokerStars has yet to officially confirm the changes or the implementation date for the upcoming changes, one of the seating script software providers says on poker forum 2+2 they have received a 40-page document highlighting the fact Mar. 1 is the date for automated seating scripts to be banned from PokerStars.
On their website, script provider NEED4SEAT elaborated:
"Effective from the 1st of March this year, PokerStars is going to change their 3rd-Party Tools and Services Policy. In a 40-page document which they sent me via email, they have outlined the upcoming changes that will effect some utility tools, HUDs and of course seating scripts."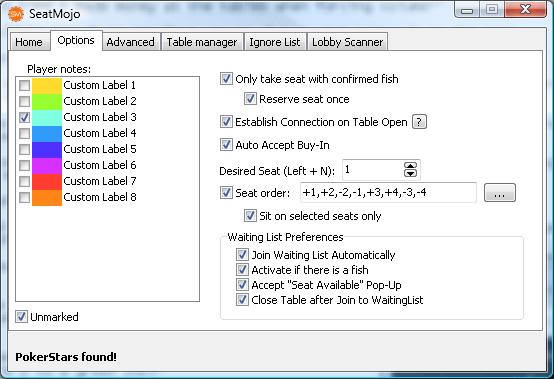 The same articles sheds light on some of the new rules players will have to adhere to. NEED4SEAT said: "To cut a long story short, any software that simplifies the user's table-selection, based on data about individual players at the table, will be prohibited."
The three main points that will prohibit seating script software are:
Software that automatically seats the user at a table when a specific player sits at the table
Software that notifies the user when a specific player sits at the table
Any tool that scans the PokerStars lobby and automatically opens tables based on the players currently seated at them
Working Around the Policy Changes
Some script makers have already started processing a workaround for the upcoming changes so that their software is compliant with PokerStars' new rules. According to NEED4SEAT, the changes they have proposed have been approved by the PokerStars Game Integrity team.
One way to completely eradicate seating scripts would be for online poker sites to deploy the "Seat Me" feature across their networks. Seat Me works similarly to how the likes of "fast-fold" poker works in that a player cannot select an individual seat on a specific table. Instead, they click seat me, and the poker site's software finds the next available open seat and sits the player down in it.
This system is in place at sites on the MPN network and Unibet Poker, with some PokerStars sites also utilizing this feature. PokerStars' Spanish and Italian sites use a Seat Me system for cash games.
NEED4SEAT states they approached PokerStars to see if the site was planning to rollout Seat Me across the entire PokerStars suite of sites. PokerStars' response was "There is no imminent plan to change the lobby, however it is possible to happen at any future date. There won't be a change related to this specific change in policy."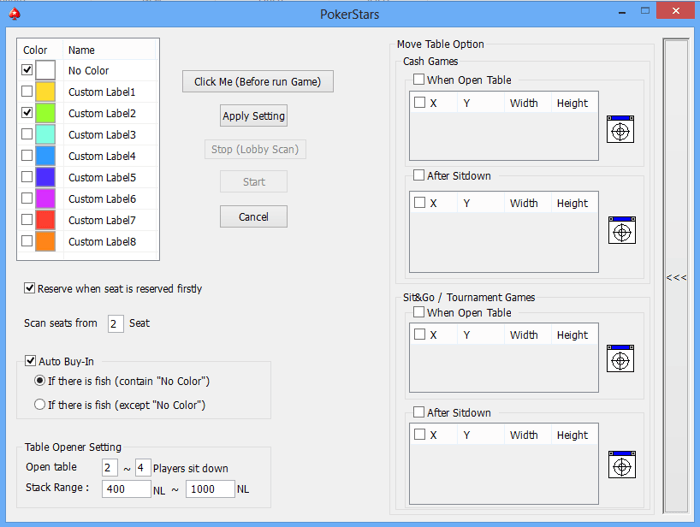 The Stars Group owns a majority share in iBus Media.