Inside Gaming: DOJ Extends Wire Act Compliance to End of Year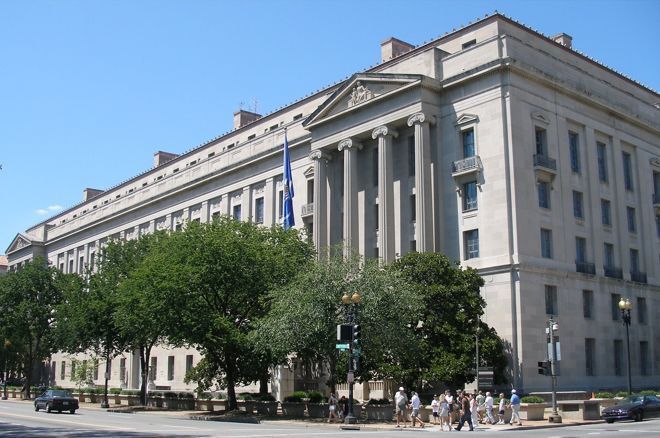 DOJ Pushes Forward Wire Act Compliance Deadline in Wake of District Court Ruling
Last week in this space we reported news of a significant ruling by a U.S. District Court regarding the recent reinterpretation by the U.S. Department of Justice's Office of Legal Counsel of the 1961 Interstate Wire Act.
Revising a 2011 opinion that the Wire Act's application to online gambling only applied to sports betting, the DOJ had put forth the view in November 2018 that the Wire Act in fact applied to all forms of online gambling. But on June 3 a U.S. District Court judge ruling on a case brought by the New Hampshire Lottery Commission was to the contrary, stating the law only covers sports betting and not sales of lottery tickets or other gambling games, including online poker.
Most observers anticipate the new ruling will be appealed and that the case will eventually work its way up to the U.S. Supreme Court. In the meantime, the deadline for compliance with the new reinterpretation of the Wire Act that had been set for today, June 14, was pushed forward until the end of the year according to a memo issued on Wednesday from Deputy Attorney General Jeffrey Rosen.
The extension marks the second instance of the compliance deadline being delayed, following an earlier extension from April 15 to June 14.
According to the memo, the "forbearance period" or time preceding the date when compliance with the new interpretation of the Wire Act is required has been moved "to December 31, 2019 or 60 days after entry of final judgment in the New Hampshire litigation, whichever is later."
In other words, the DOJ is pulling back on trying aggressively to force compliance for now, waiting for a resolution to come from an appeal of last week's U.S. District Court ruling before doing so. Nevertheless, reminds Deputy Attorney General Rosen, the decision not to enforce the law represents "an internal exercise of prosecutorial discretion and does not create a safe harbor for violations of the Wire Act."
What does this mean for online poker players in Nevada, New Jersey, and Delaware where games have been legalized and are up and running, as well as for states where similar legislation has been passed and games are to be launched either next month (in Pennsylvania) or next year (in West Virginia)?
Essentially it means the games will go on as usual, including those involving shared player pools allowed by interstate compacts between NV, NJ, and DE. It also takes away a potential hindrance that might have caused other states' lawmakers to become reluctant to pursue online gambling legislation in their states.
We will, of course, stay tuned to see what happens next with regard to enforcement efforts, legislative plans, or judicial rulings (for or against) affecting online poker in the U.S.
New Hampshire Lawmakers Pass Sports Betting Bill
There was more news from New Hampshire this week, too, regarding online gambling.
We told you last week how Illinois lawmakers passed sports betting legislation. Yesterday New Hampshire became the latest state to do the same.
As the Associated Press reports, the New Hampshire House voted in favor of a bill already passed by the Senate (with a few small changes), which means that only Governor Chris Sununu's signature is now needed for the bill to become law.
Sununu has already spoken in favor of the legislation. In fact, as Legal Sports Report has pointed out, the governor already included $10 million in revenue from sports betting in his budget proposal for 2020-21 in anticipation of a bill getting passed.
The bill will allow both mobile operators and retail operators (setting limits on each) and will require a regulatory system set up within the New Hampshire Lottery Commission to be put into place by 2020.
East Coast Industry Execs Ready for Annual Conference
Both Wire Act rulings and the rapid growth of sports betting in the United States will be among the topics discussed next week at the annual meeting of the East Coast Gaming Congress in Atlantic City at Harrah's Waterfront Conference Center.
The June 19-20 gathering will feature both New Jersey Governor Phil Murphy and new American Gaming Association president Bill Miller as keynote speakers.
Other topics "expected to generate significant discussion" include the growth of e-sports and casino gaming expansion, The Press of Atlantic City reports.
Many high-ranking executives from the industry are expected to attend and participate in a conference intended to foster industry improvement via the sharing of ideas. As Michael Pollack, co-founder of the ECGC, explains, the conference is "designed to bring in decision makers to speak to an audience who are decision makers in their own right."
Last year's meeting came just as sports betting was launched in New Jersey, meaning this time around participants will have a year's worth of data to help ground discussions about its impact.
Also new since a year ago are two additional Boardwalk casinos — the Hard Rock Hotel Casino Atlantic City and Ocean Resort Casino which both opened last August.
Collectively overall revenue from NJ casinos has been consistently up of late, although most of the individual casinos have experienced year-over-year declines in revenue with the addition of the new casinos.
Photo: "U.S. Department of Justice headquarters," CC BY-SA 3.0.