Inside Gaming: Atlantic City Upward Trend Continues in August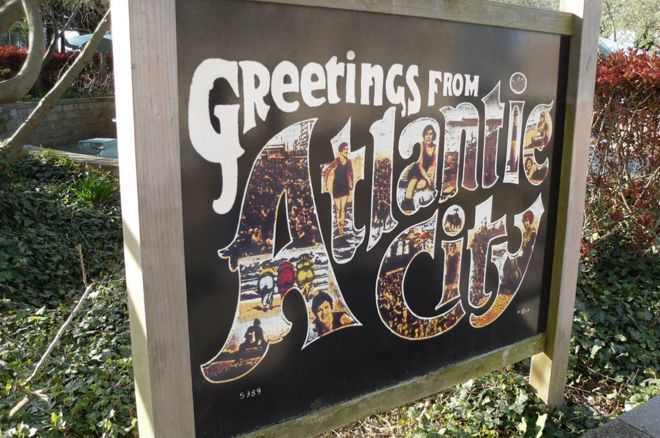 New Jersey Continues Summer Surge in Gambling Revenue
Yesterday the New Jersey Division of Gaming Enforcement released its monthly revenue report, and the overall the numbers continue to trend in an upward direction.
The nine Atlantic City casinos together realized a total gaming win of $338.8 million in August, up almost exactly 13 percent from the almost $300M of August 2018 and an increase as well from last month's total of $323.3 million.
The casino win accounted for almost $286.5 million of the total, up 6.1 percent from a year ago. Meanwhile the internet gaming win of $41.1 million was 65.7 percent ahead of last year, and the $11.3 million in revenue from sports wagering more than doubled what the casinos were getting last August, up 114.9 percent.
Add another $25.2 million in sports betting revenue as well from Meadowlands and Monmouth Park (a 174.1 percent increase year-over-year for the racetracks' sportsbooks), and the overall total gaming revenue for the state adds up to almost $352.8 million (16.1 percent over last year). That makes the 15th-straight month total gaming revenue has increased in New Jersey.
"These results show there is a great deal of customer interest in Atlantic City's offerings," said New Jersey Casino Control Commission chairman James Plousis, The Press of Atlantic City reports.
Meanwhile Steve Callender, president of the Casino Association of New Jersey and a senior VP at Eldorado Resorts Inc. which owns Tropicana Atlantic City described "the summer of 2019 as one of the best summers in recent years in Atlantic City."
"Two great back-to-back summer seasons continue to demonstrate that the casino industry's ongoing investment in Atlantic City's transformation into a first-class resort and business conference destination has staying power," said Callender.
It was an all-time high for online gaming revenue, with the $41.1 million the most earned in a month since games were first launched in late 2013. The $25.2 in sports wagering revenue was the second-highest total since sports betting went live in 2018. In August about 76 percent of sports wagering revenue came via online betting — roughly close to the percentage it has been each month for the last year or so (with a couple of exceptions).
The Borgata Hotel Casino & Spa enjoyed its best month ever in July in terms of total gaming revenue, and while August wasn't quite as big their total gaming revenue was up again over last year by 4.7 percent.
Borgata president and CEO Marcus Glover described this summer "its highest three-month stretch of gross gaming revenue in the property's 16-year history," says The Press of Atlantic City.
In fact, all but one Atlantic City casino showed a revenue increase year-over-year. The newest ones were both up considerably — the Hard Rock Hotel & Casino Atlantic City (up 30.8 percent) and the Ocean Casino Resort (up 25.2 percent).
So, too, were Resorts Casino Hotel (up 33.6 percent total including Resorts Digital), the Golden Nugget Atlantic City (up 24.9 percent), Caesars Atlantic City (up 14.1 percent including Caesars Interactive), Bally's Atlantic City (up 2.1 percent), and the Tropicana (up 0.7 percent).
Only Harrah's Atlantic City slipped year-over-year, though not by a lot (down just 0.9 percent).
Massachusetts Regulators Reject Brockton Casino Proposal
Moving over to Massachusetts, regulators there yesterday voted down a proposal by the Mass Gaming & Entertainment casino company to open a casino at the Brockton Fairgrounds, reports The Enterprise, a Brockton-based news outlet.
The Massachusetts Gaming Commission voted 3-1 against the proposal, with members saying they "agreed that they have the statutory authority to reconsider past decisions" regarding casino expansion in the state, "but said the reasons argued... were insufficient."
Casino magnate and MGE Chairman Neil Bluhm expressed disappointment at the decision which comes after several years' worth of effort and financial investment already that has failed to come to any favorable fruition.
Among Bluhm's complaints was to note how a 2016 ruling against the proposal had been made in order to avoid market saturation because of the Mashpee Wampanoag Tribe's previous plans to open a resort casino in nearby Taunton. But those plans have now been set aside.
"I don't honestly know how long you expect us to be hanging around here for Brockton," Bluhm told the commission while outlining his complaint about the negative vote.
Brockton Mayor Moises Rodrigues was also disappointed by the vote after previous licenses had been awarded for MGM Springfield and Encore Boston Harbor. "We get crumbs and we don't have the ability to do much for ourselves because we often feel the stae doesn't do much to help us out," said Rodrigues.
One commission member, Eileen O'Brien, cited other reasons for voting against the proposal, including an earlier referendum among Brockton citizens suggesting uncertain support for the casino, regulators' not being impressed with the casino design, and concerns about its proposed location near a high school.
Live "In-Race" Betting Coming to NASCAR This Weekend
Finally, sports betting continues to expand at a breathtaking pace, with most of the focus being on legislation and the various responses of major sports leagues, many of which have struck up partnerships with industry entities as a sign of growing acceptance.
Now NASCAR appears similarly poised to shift into a higher gear in the sports betting race ahead of this weekend's South Point 400 at Las Vegas Motor Speedway, the first race of the Monster Energy NASCAR Cup Series playoffs.
As CBS Sports reports, NASCAR "plans to partner with multiple casinos to bring in-race betting to fans and interested wagerers." In-race betting will be introduced at select sportsbooks around the country, adding a significant new twist as previously only pre-race betting on outcomes, head-to-head matchups, and various props and futures were available.
In-race betting will be available this weekend at sportsbooks in Las Vegas, New York, Iowa, and Mississippi, with plans to expand in-race betting options and locations considerably during 2020.
"Potential bets would include fastest laps times, number of lead changes and the number of passes throughout a race," explains CBS.
Back in May NASCAR partnered with the sports data and technology company Genius Sports who will be overseeing the integration of live in-race betting.
Photo: "Atlantic City Boardwalk - New Jersey," Doug Kerr, CC BY-SA 2.0.