Liv Boeree, Igor Kurganov Split With PokerStars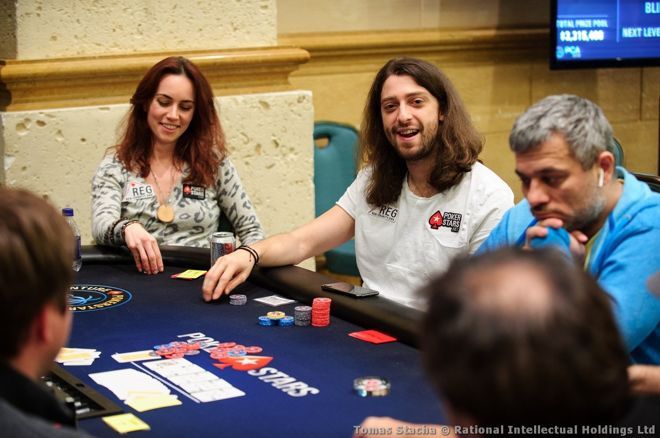 Table Of Contents
Team PokerStars continues to get a makeover, and the latest change comes in the form of a double exit. High-stakes regulars and Igor Kurganov and Liv Boeree are out as sponsored players, the pair announced on their respective Twitter feeds Wednesday.
Liv and I are splitting up... It's been some fun couple of years and I'm thankful for the experience, the great sup… https://t.co/vey4sHZXaW

— Igor Kurganov (@kurganovigor)
It's been an amazing nine years but now it's time for @PokerStars and I to part ways. I want to say thanks to the i… https://t.co/wdPAeqJQbx

— Liv Boeree (@Liv_Boeree)
Since 2010 and 2017
As she stated in her tweet, Boeree had been with PokerStars since August 2010. Previously sponsored by Ultimate Bet, she announced herself as a top live poker player in April of that year with a breakthrough win at European Poker Tour San Remo for €1.25 million.
After signing on, Boeree became a fixture at PokerStars events around the globe. She has racked up more than $3.8 million in cashes to date and participated in several nosebleed events, battling against some of the world's best.
Boeree also dated Kurganov, and in February 2017 he came aboard PokerStars Team Pro as well.
A regular participant in the highest-stakes tournaments in the world, the signing of Kurganov represented a stark departure from what seemed to be a clear strategy at the time to move sponsorship dollars away from prominent professional players and towards those with popular streaming platforms.
While the pair has "parted ways" with the red spade — Boeree's words — they're unlikely just to fade into the sunset together and never be seen at the felt.
Boeree mentioned she'd still be firing the occasional tournament and put in a quick plug for her YouTube channel. There she plans to continue "giving talks and creating science, rationality and effective altruism content," likely in the vein of her TED Talks appearance seen by tens of thousands to date.
Kurganov did not mention any future plans. Given that he was already playing $100K-level events on a regular basis, it wouldn't be surprising to see him continue to participate in nosebleed events despite the loss of sponsorship dollars.
Winds of Change Continue
The departures of Boeree and Kurganov continue a sharp trend that began in at least early 2018, if not earlier, when Team PokerStars Pro underwent a major overhaul. The operator admitted a big shift was underway, which was plain to see as top pros like Jason Mercier exited in favor of celebrities, athletes and streamers.
"We continued to reduce the roster of Pros, while always adjusting the mix of players," company rep Eric Hollreiser said at the time. "We also believed that our ambassadors should not solely be winners and credible/authentic poker players but should live and breathe the game, proactively creating excitement around it and generating multimedia content that reaches multiple audiences."
A look back at the list of sponsored pros from three years ago, reveals the massive turnover, with only a handful of players remaining patched up. Even Daniel Negreanu, widely considered the face of PokerStars, had his sponsorship end in May of this year.
Given the declining importance of poker to The Stars Group, it wouldn't be surprising if the sponsorship dollars allocated for Boeree and Kurganov are used in some other marketing capacity rather than for the next "walking billboard," as Hollreiser put it.
The Stars Group is a majority shareholder in iBus Media.