Poker Central Acquires Rights to High Stakes Poker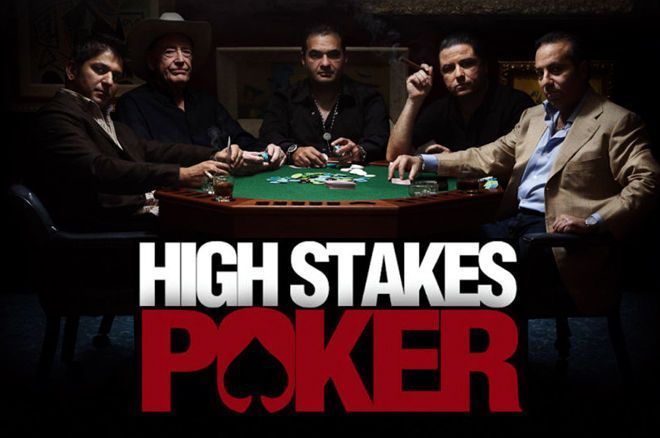 High Stakes Poker was a huge hit with poker fans around the world thanks to it giving an insight into the world of, well, high stakes poker. The Game Show Network started broadcasting the show in 2006 but pulled the plug five years later after seven action-packed series.
Fans of High Stakes Poker should be delighted to learn that the show is making a comeback after Poker Central acquired the High Stakes Poker brand and accompanying assets. This allows Poker Central to air the seven seasons via its streaming site PokerGO.
A press release hints there could be brand new episodes of High Stakes Poker created:
"Poker Central is finalizing plans for the future of the series, including new episode distribution through PokerGO and potential broadcast and streaming partners."
"High Stakes Poker was a remarkable poker program," said Poker Central President Sam Simmons. "With star players, massive pots, and memorable moments, the show beautifully conveys the drama of cash game poker. Bringing the existing episodes of High Stakes Poker to our platform and producing more in the future will enable us to recapture the nostalgia and magic of the show for our PokerGO subscribers in the present-day poker climate."
Mori Eskandani, who now serves as executive producer at Poker Central, produced all seven seasons of High Stakes Poker for Game Show Network, along with executive producer Henry Orenstein who created the series.
"High Stakes Poker was raw and natural, we just let the players play and that's what made it so special," said Eskandani. "It's truly a dream come true to bring the series to a new generation of poker fans and players, and we expect even more action when the show returns with faces both new and old."
High Stakes Poker struck a chord with the poker community because most televised poker at the time was tournament-related. whereas this put cash games front and center. Viewers got the chance to see what it is really like playing in "The Big Game" in the famous Bobby's Room, with some monster-sized pots won and lost.
Three Famous High Stakes Poker Hands
The show threw up some incredible hands, but these three stand out from the crowd. Do you remember them?
Daniel Negreanu versus Gus Hansen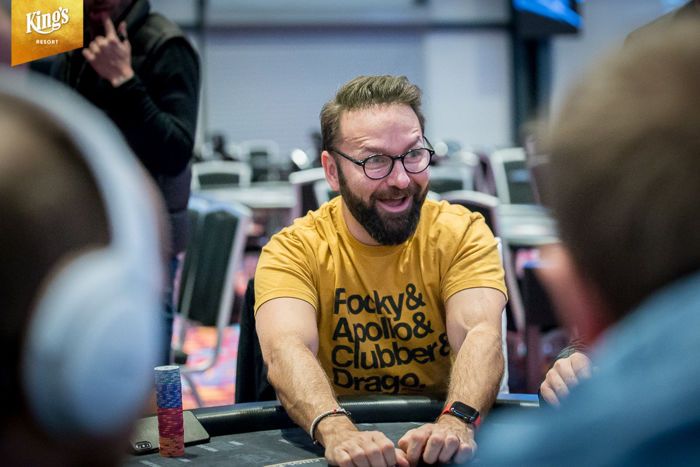 One of the biggest pots, and coolers, of High Stakes Poker involved a fresh-faced Daniel Negreanu taking on Gus Hansen.
Hansen raised to $2,100 with
and Negreanu three-bet to $5,000 with
. Antonio Esfandiari folded ace-queen, citing he was out of position against both Hansen and Negreanu, before Hansen tossed in $2,900 to call Negreanu's raise.
The
flop gave both players a set that neither was going to get away from. Hansen checked, Negreanu tested the waters with an $8,000 bet into the $11,700 pot, and Hansen check-raised to $26,000. Negreanu called.
Hansen improved to quads on the
turn and bet $24,000, which Negreanu called. The dealer put the
onto the river. Hansen checked, Negreanu bet $65,000 only for Hansen to check-raise all-in for $167,000. Negreanu, visibly shocked, stood from his chair while he thought about calling. Call he did, thus creating the largest pot the show had ever seen at $575,700!
Tom Dwan versus Phil Ivey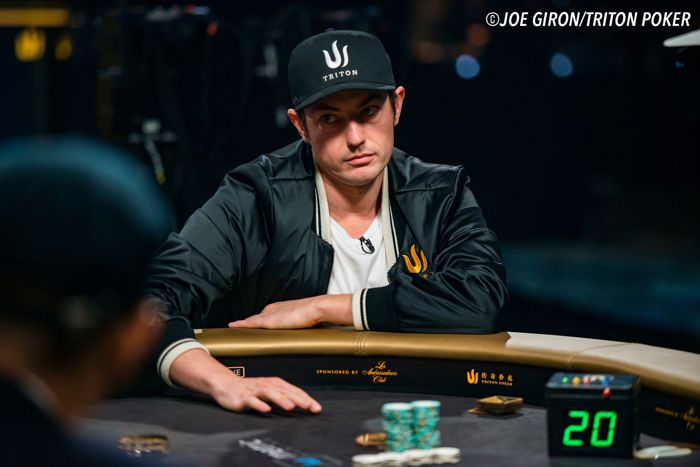 Tom "durrrr" Dwan was involved in two incredible High Stakes Poker hands, this is one of them.
It started with a raise to $3,900 with
by Phil Laak, a call by Eli Elezra with
, and a call by Phil Ivey with
. Ivey was sat with more than $1 million at this point! Negreanu called with
before Dwan raised to $28,900 with only
. This folded out Laak and Elezra but Ivey called. Negreanu folded to leave the hand contested heads-up.
The flop fell
and Dwan bet $45,800 into the $70,700 pot. Ivey responded with a call with his nut flush draw and gutshot straight draw. The
was the turn, a complete brick for both players. Dwan bet again, this time $123,200. Ivey called again. The
completed the board, giving Ivey a lowly pair of sixes. Dwan fired a $268,200 bet with nothing but nine-high! Ivey asked for a count before going into the tank for more than two minutes before releasing his hand, leaving Dwan to scoop the $676,900 pot!
Tom Dwan versus Peter Eastgate versus Barry Greenstein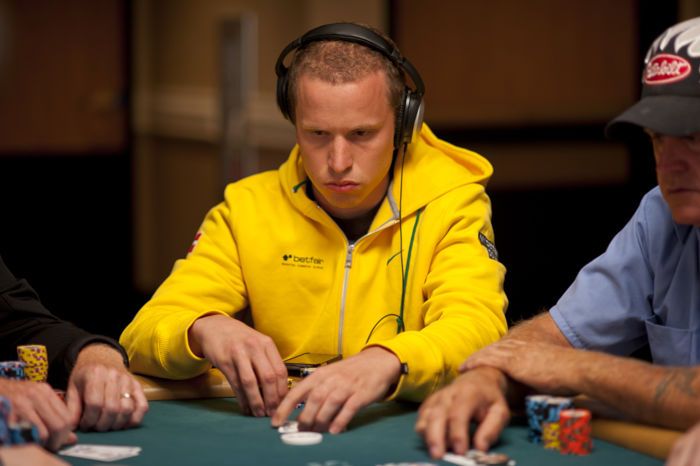 Perhaps the most famous hand of High Stakes Poker was another example of Dwan's genius, one of the bluffs of all-time.
The hand started with Barry Greenstein raising to $2,500 with the powerhouse that is
, Dwan called with
, David Benyamine called with
, Elezra tossed in calling chips with
with Ilari "Ziigmund" Sahamies also calling with
.
Amazingly, Negreanu also called with
, former WSOP Main Event champion Peter Eastgate called with
and Doyle Brunson made it a full table of callers with
.
A flop reading
saw Eastgate flop trips, but he checked. Brunson checked behind. Greenstein made it $10,000 in an attempt to thin out the field but all it did was make Dwan pump it up to $37,300. This folded out everyone with the exception of Eastgate and Greenstein. Eastgate called and Greenstein followed suit.
The
turn saw Eastgate check despite having 90% equity in the hand, Greenstein checked and Dwan continued the aggression with a $104,200 bet, taking the pot to $237,700. Eastgate released his hand and so did Greenstein, the latter after much deliberation knowing his full $500,000 stack was at risk.
What makes this hand stand out is the conversation after both players folded. Dwan correctly stated Eastgate had the best hand, showing sometimes you have to play the player and not just the cards.
---
Here's hoping Poker Central create a brand new series of High Stakes Poker because it would be amazing to see some of today's "wizards" locking horns with vast sums of money at stake. Which players would you like to see grace the tables in a new High Stakes Poker series?